Kambio On-Demand Auto Care
Content and Social Media Marketing
Following which, we began to integrate a carefully planned and tactical marketing strategy that would boost Kambio's online presence and attract potential customers. This includes monthly social media planning across various platforms with creative and relevant content creation.
We also implemented email marketing best practices to send out any promotions, newsletters, or announcements that Kambio had to offer to its stream of dedicated and potential customers. But that's not all — the icing on the cake of any digital marketing strategy is putting in place paid advertisements. For Kambio, we achieved this in the form of launching PPC campaigns and appropriate paid social advertisements.
Branding
Kambio is a Toronto-based mobile auto service provider that offers an innovative approach to everyday vehicle maintenance services. With Kambio being the future of on-the-go auto services, the best place to start was by creating unique branding that fully captured the essence of the company. The direction we decided to take was to create a design that's modern, pristine, and inviting in each element — from the company logo all the way to the website. The earthy tones of green and navy blue are used in selected locations to provide brightness and charm without being overpowering at the same time. This, combined with simple typography, the brand identity of Kambio accurately reflects the straightforward and non-complex nature of the company.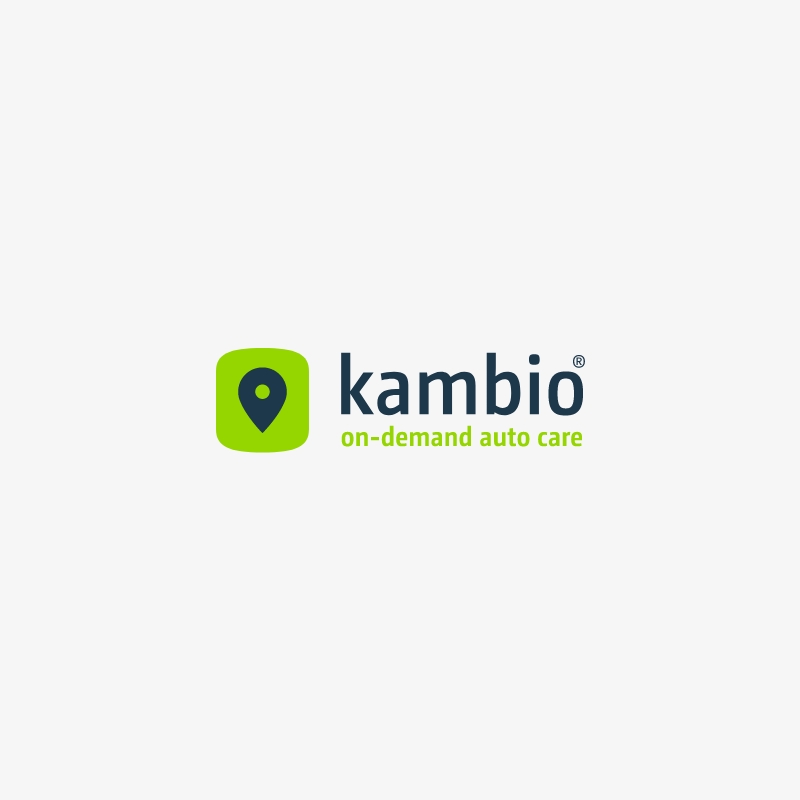 Website Design & Development
With the branding perfectly in place, we moved on to creating a user-friendly website for Kambio that is easy to navigate around. Our aim for the web design was to showcase Kambio's services with a format that's both informative yet simple. Viewers can easily identify separate pages for any of the offered services and get answers to any of their questions before requesting a service. The next aim was to integrate calls of action for booking an appointment across hand-selected sections on the website with clear visibility. All of this was then made scalable to use on mobile devices with ease and without any compromise of resolution. We moved forward to optimize the ins and outs of Kambio's website with a dedicated Search Engine Optimization strategy. The end result was a fully optimized, easy to find webpage that is effortless to use for any visitor.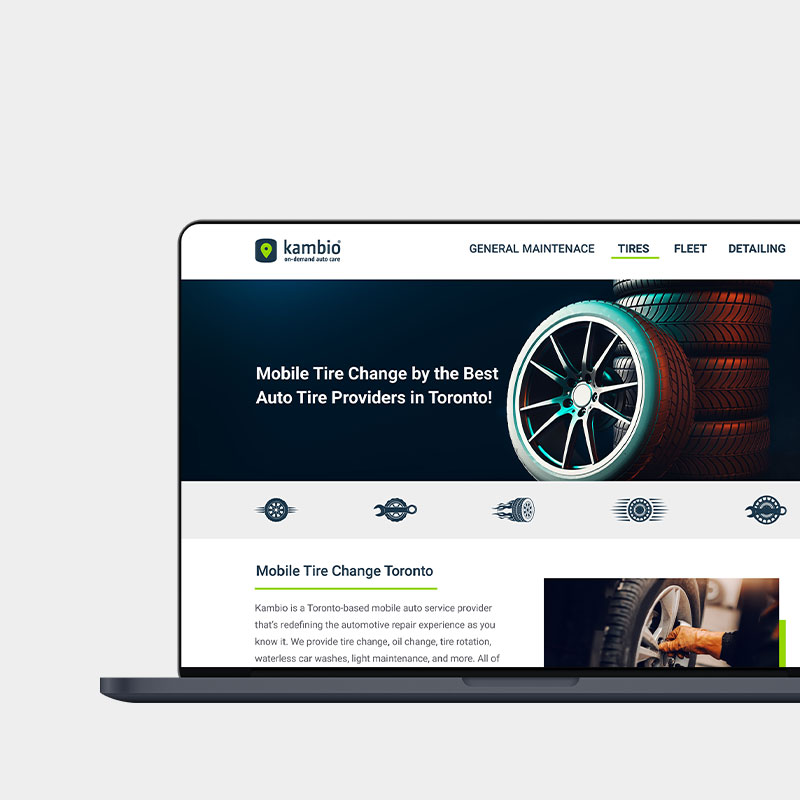 "With Digilite's full digital marketing service package, we continue to help Kambio grow each day into the brand they aspire to be!
DESIGN PROCESS