COVID Notification SMS App
COVID Screening Application
Once classes resumed, the school board spread awareness regarding the importance of self-assessing for COVID symptoms for both students and faculty members via flyers. However, it was difficult to track how effectively students and staff were self-assessing for symptoms each day.
Digilite created a more suitable solution by developing a COVID screening application that sent out SMS messages every morning before the school day to all registered faculty members and parents of the students reminding them to do a quick self-assessment. Upon receiving the message, the recipients are obligated to reply either "Yes" or "No" to confirm or deny if they experience any symptoms.
SMS App Development
The application collects this data to determine the number of people who showcased COVID symptoms and those who didn't, along with those who did not reply at all. All of this data could later be reviewed by the school board in the allocated dashboard to track the full insights of the school.The data aided in verifying specific students who were carriers of the virus and tracking students in their nearby class who they had direct contact with. The school is now able to effectively carry out their COVID awareness procedure with an innovative method which consistently reminds parents and staff members on a daily basis, lowering the margin of error.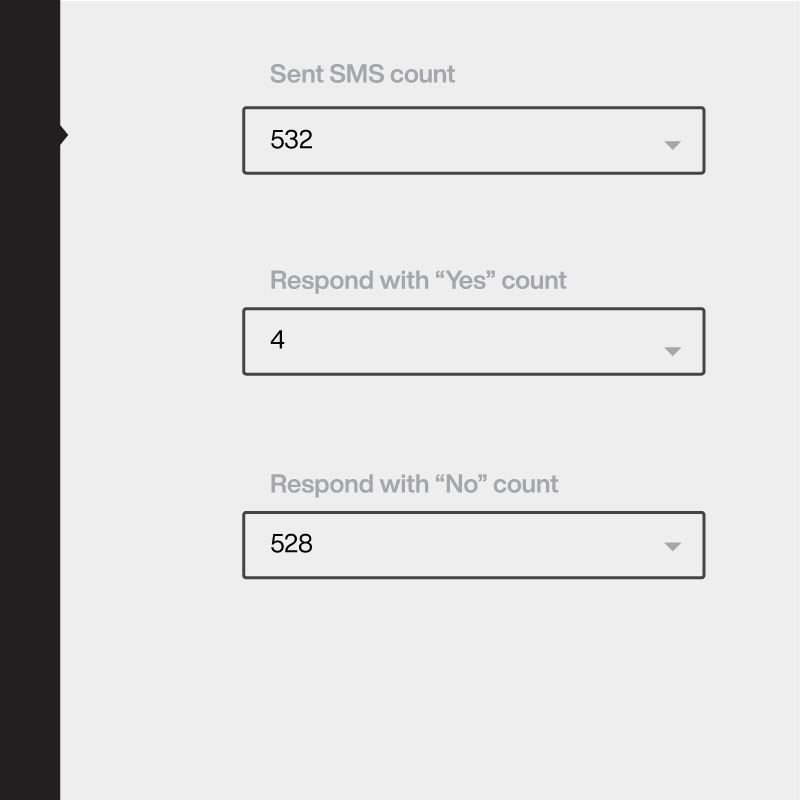 "Overall, we succeeded in creating an insightful and organized system for COVID screening and tracking to ensure a safe and healthy environment for the entire community.