What is an MVP?
The Minimum Viable Product (MVP) is essentially a prototype of your product — in this case, an application —  that possesses all of the main functions and characteristics ready to be tested by early adopters. Creating an MVP is an optimal way to take your project blueprint and launch it into reality without allotting a sizable amount of money to make it possible. After your MVP is deployed, you will be able to gather sufficient feedback through early-phase testing, secure sponsorships or investments for the full model, and gradually scale your project.
From MVP to MMP
with Digilite
Digilite is specialized in creating custom digital solutions for medium
to enterprise businesses across the world. Don't miss out on the chance
to receive a custom MVP with end-to-end development.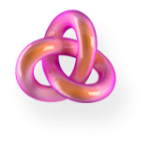 Elevate Your Business
There is a plethora of advantages you will gain from deploying a fully-functioning and efficient MVP for early adapters. Starting off with a strong foundation in the product creation cycle will allow you to scale up gradually with a low margin of error.
Here is only a part of what you will gain with a fully-fledged MVP:
Proof of Concept
Efficient Scaling
Budget-friendly Implementation
Attraction from Investors
Effective Testing & Feedback
Decreased In-house Development Costs
Our MVP Projects
Here is a handful of the MVPs we've created over the years for local and international companies which went on to strengthen their unique place in the competitive market:
Watch Portfolio
Register below to qualify for a $5000 MVP credit
Let us know the specifics of your project and business objectives, and we'll see what we can do to help.