Nowadays, it's not a secret that every company should know how to do social media marketing, as it is essential for the growth of your business. But the first thing you should think about is your successful social media strategy, which is as important as the business plan for the company.
In Pinterest case, it's not an exception. Pinterest has 200 million monthly users and it's an important social media channel for businesses. People use Pinterest for different reasons: some of them are looking for inspiration, others visiting the channel for interesting information, etc.
Pinterest is different compared with other social networks. Before we talk about how to use Pinterest strategies for business, here's a quick overview of some key Pinterest terminology.
What is Pin?
A Pin is simply any post that someone chooses to save to Pinterest. For companies, more important than the image itself is the link. The reason is that every pin links back to the original source, so this channel can be a great source of referral traffic.
What is Board?
Pinterest users save a lot of pins—an incredible 100 billion Pins to date. To keep posts organized, they sort their Pins into collections called boards. This gives a chance to pinners to follow your one specific board, instead of the entire account.
What is Feed?
A Pinterest feed is similar to other social networks feed. Actually, it's a collection of links and content from boards and users that the Pinner has followed.
Let's get back to 7 Pinterest strategies to make this social channel also work for you. Don't miss any of them:
1. Pin consistently
Pinterest's algorithm prioritizes boards that are active, so make sure that you pin consistently to all your boards. You can post every day, maybe twice a day depends on your brand and audience.
2. Have vertical pins
Pinterest recommends a pin dimension of 600 x 900px or posts of a 2:3 ratio. Generally, Pinterest supports longer pins, but it is cutting pins longer than 1260px. Also, there's a risk that Pinterest is penalizing longer pins.
As a basic rule, if your pin is 10% longer than 600 x 900 px, it has to get 10% more engagement to rank as well as a shorter pin.
3. Get People to Recognize Your Brand
If you're running a blog then maybe you don't pay much attention to your brand, but your brand is all around you. When someone comes across one of your pins you want them to know that it is your pin.
So what can you do to ensure that your brand is recognized?
Be consistent. If you use a tool like Canva then you can create a pin form. This helps you to make consistent pins. You don't need to use the same background images, but try to keep style and colors consistent. Or if you have design skills you can make your own template and use it while creating posts.
Sign them. In this case, you should leave the URL of your site at the bottom of your pin, in case someone decides not to click on the pin your URL will make a little impression on them.
4. Hashtags are important
Hashtags are perfect for new content and for getting visitors to your new pin. The hashtag feed displays fresh post for a particular hashtag. When someone views the hashtag feed, your post will be visible.
Generally said, the hashtags on your post make your pin stand out more on the feed.
5. Use Pinterest as a Search Engine
Actually, Pinterest is a visual network, so many search results are dependent on pin titles and descriptions. If you know SEO fundamentals then you know the importance of keywords. However, consider keywords as the main words that you are trying to rank for in a search engine.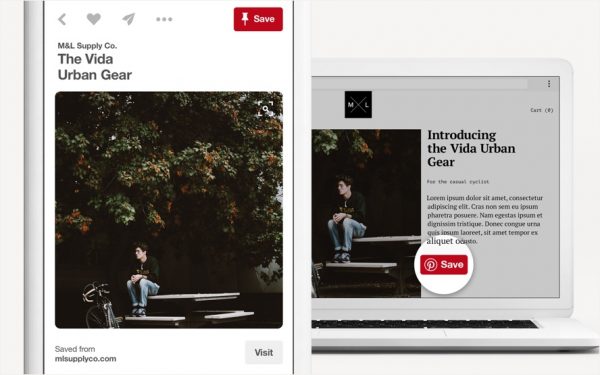 When someone searches on Pinterest, Pinterest looks at the posts titles and descriptions to try and help provide the user with the best results. So, Pinterest SEO also plays a huge role with board names and the information in your profile.
6. Add save buttons to your site
If you want visitors to take action, you should make it easy for them to do so. Adding a save button to your website makes people to Pin your content with just a click.
You can use automatic buttons—in which case a clickable Pinterest Save button will appear on every image on your site. Or, you can choose to add a Pinterest Save button only to a specific image on your website.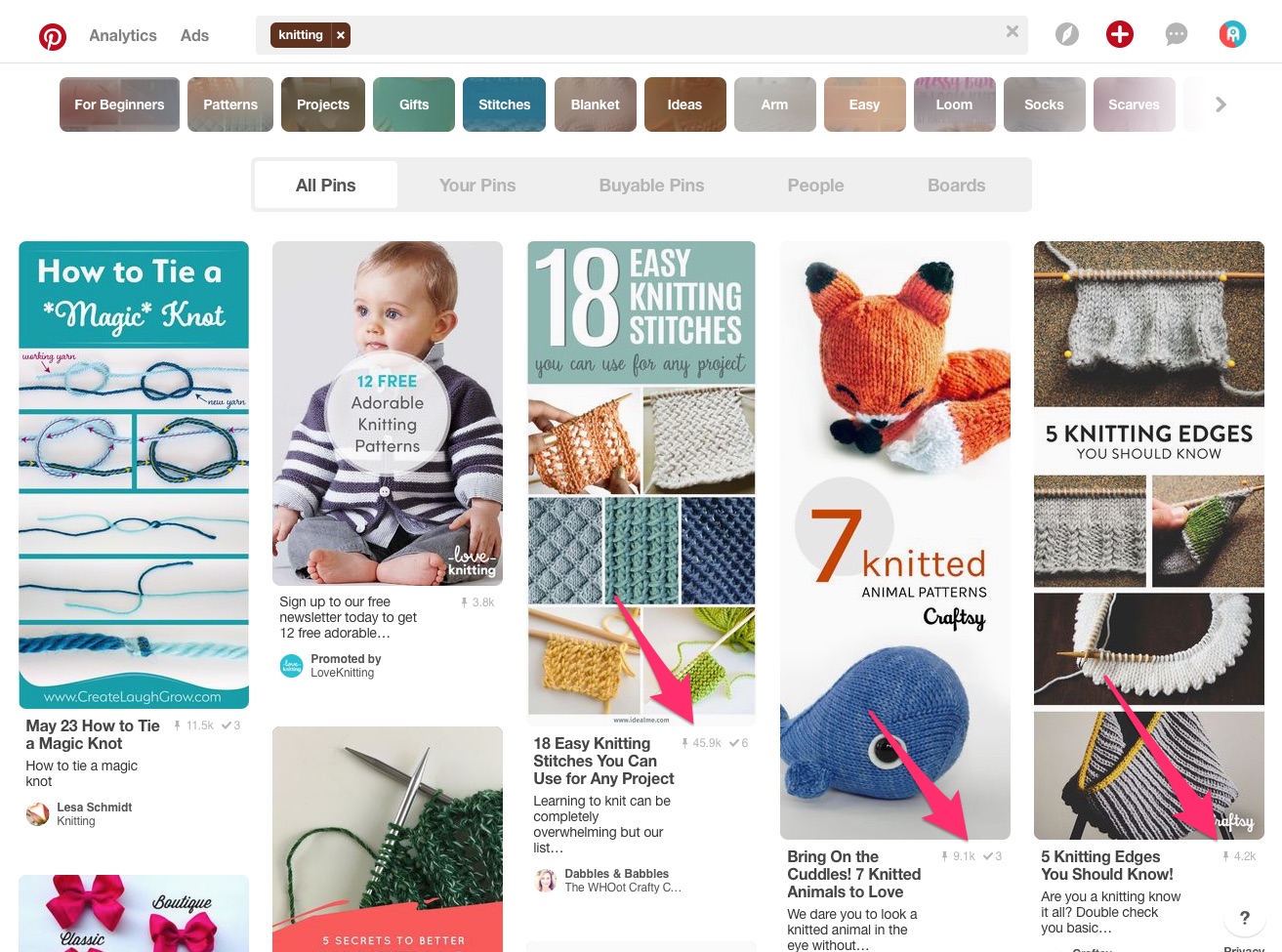 7. Stay informed with the latest Pinterest updates
Like all social networks, Pinterest changes things day by day. Adaptation and flexibility are the keys.
Stay updated with the newest Pinterest updates by signing up for the Pinterest Business newsletter. Also, check the Pinterest best practices page regularly.
Maybe, Pinterest is one of the most impressive social search engines on the web. This is what the best pinners understand about Pinterest. People go on Pinterest looking to solve their problems. Have too many flies in your backyard? Go to Pinterest and search for solutions. Looking to make money from home? Go to Pinterest and search for solutions.