TikTok is on the rise, with over 500 million active users worldwide, it has become a new platform for advertisers to market their brands and products. Not only has TikTok exceeded Twitter and Snapchat in popularity but it is also considered to have a less saturated system for ads. It seems that this visual app has truly shaken up the marketing world with its unprecedented virality, allowing users to create and share 60-second videos with music, built-in filters and effects.
The app launched its ad offering beta version in early 2019. Since then many big names such as Nike, Apple Music, Grubhub, Fenty Beauty have considered this platform to promote their products in a visually compelling and unique way. When used effectively, this platform can be the best place to target the most lucrative users, as a result, meeting most of your marketing and advertising needs.
What is TikTok?
TikTok is a platform to share short videos. Most of its early users have come from its former Musical.ly app which allows users to upload videos of themselves lip-synching to music videos. Once traction was built more talented and technically proficient members of the platform started to upload their original works as well and as a result, gave rise to the influencer world of the platform.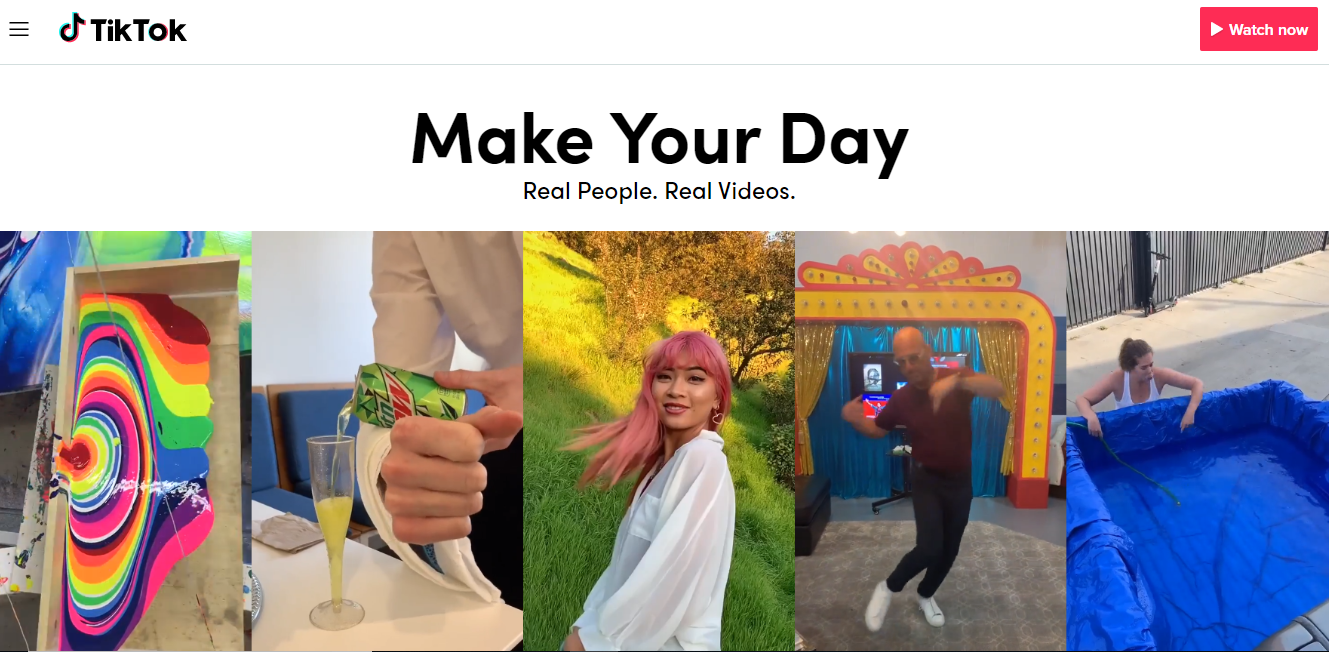 Although you can edit and share 60-second Stories-type videos most of TikTok's videos are up to 15-seconds long. The platform is a lot like the old Vine. The target audience for both the original TikTok and Musical.ly are mostly teens. Currently, TikTok mainly focuses on the audience from 13-24-year-olds. This is an important aspect of the platform to consider when choosing to advertise on TikTok or not.
One thing that has changed with the popularity of the platform is that now there is more variety of video content shared users, instead of just music as it was the case during the early stages of TikTok.
How Can Brands Use TikTok?
Now that we are more or less introduced to the platform, it's time to understand the primary ways that brands can market and benefit from the platform.
Brands can create their channel, edit and share relevant videos to their product.
They can apply influencer marketing and reach broader audiences.
They can turn to TikTok ads. Although it is still the early stage for TikTok advertising and there certainly isn't a market yet like there is for YouTube, but the platform has the potential of becoming more popular over time.
Many brands choose to combine running their own channels and working with influencers to spread content to a broader audience. An alternative can also be suggesting your influencers to create and share their unique creative content.
Hashtag Challenges
An effective way to establish a good campaign on TikTok is the use of hashtag challenges. This is an essential feature on TikTok's community, as the users of the platform love taking the challenge of making and uploading videos accordingly. To make them memorable and easy-to-find, challenges mostly have a #-tag name on the platform.
One of the well-known challenges was probably US tv personality, Jimmy Fallon's #tumbleweedchallenge. Accompanied by a western music theme playing in the background, the challenge encouraged users to create videos of themselves dropping to the ground and roll around like a tumbleweed. This challenge ended up having over 8,000 submissions and more than 10.4 million engagements.
If your brand has already managed to establish a popular channel on TikTok, you can also create a hashtag challenge and invite users to follow it. If not, you can simply turn to influencers to promote and popularise your #hashtag challenge. Once it is launched in the platform other users can join the challenge with just a few clicks.
User-Generated Content
This is a method that brands can use through their own challenge or alternatively choose influencers to find ways to encourage their follows in creating user-generated content (UGC) that somehow supports the brand.
A prominent example of this method worth taking into account is the case of Chinese restaurant Haidilao. The restaurant has given the option of a DIY dish to its visitors, who later filmed the experience and uploaded it to TIkTok. Once a couple of patrons uploaded their culinary attempts, many others hurried up to come to the restaurant to make their own version of a DIY dish. Ultimately, this resulted in more than 15,000 requests for the DIY option, with over 2,000 people uploading their creation and 50 million views on the videos.
Traditional Influencer Marketing
One of the primary ways to advertise and promote your brand is traditional influencer marketing. This includes all the "rules" and techniques of influencer marketing that are common for other platforms. One thing you have to consider is how well your product suits your influencers' audience and whether their audience following will lead to your campaign's success. As a suggestion let your influencers create the content as they know their audience's preferences, likes and dislikes more intimately.
TikTok Advertising
An alternative way to promote your brand and product can be through TikTok ads. Over the last year, the platform has experimented with advertising but unfortunately has not ended up with any formal profit-sharing system yet. However, they started to make short ads available on the platform starting from January 2019, and currently are making it possible to advertise on the platform in more effective ways.
Possible types of ads that will later be developed in the platform include:
Hashtag challenge
Brand takeover
In-feed native video
Snapchat-style 2D lens filters for photos.
The good news is that TikTok is currently testing ads in both Europe and the US.
If you want to keep up with the latest marketing and advertising news check our blogs and get detailed insights on the essentials for your business growth.