Nobody is safe from a Social Media fail! We've all made mistakes on social media, whether that's meant uploading the wrong picture or accidentally offending someone. Accidents do happen.
If something still manages to slip through the cracks, you should know how to react quickly and get your social media strategy back on track.
Coming back from a social media fail requires preparation, transparency and a commitment to your social media community.
Here are some helpful and right steps shortlisted by HootSuite and us you should take in more detail below.
#1 First steps after the fail
Acknowledge the blunder immediately!
Social Media expects speed and quick reactions from businesses. Especially in the case of blunder. Acknowledgment is the first step to begin. Whether it is a typo or an offensive tweet, it should be acknowledged as soon as possible.
The very second you mess up, people will call you out, bloggers and writers will publish articles immediately, others will share your mistakes, the rest will unfollow you, etc.
So, respond-respond-respond! Even if you're not properly sure what happened, acknowledge that you're aware of the problem and are looking into it.
Don't delete negative feedback!
I think most of you will recall Volkswagen's marketing fail when Volkswagen asked its Facebook audience to share what they wanted the car company to achieve in 2012, they didn't expect over a thousand people to ask that they clean up their environmental record. Not only did Volkswagen expected this kind of feedback but also ignored the comments and deleted many of unfavorable ones.
 We advise never ever censor the negative feedback. It makes you look guilty and also provokes SM users who took time to comment. Also, keep in mind, they can make your censorship worldwide.
Social Media is an open and public space. Let it remain like that. Respond to negative comments as nicely as you can. A simple respond can change the negative perception into positive.
If you mess up, just say that you're sorry!
Who remembers when Pepsi has issued an apology after coming under fire for their recent advert featuring Kendall Jenner. The controversial ad showed the model appearing to calm a protest by simply handing a police officer a can of Pepsi.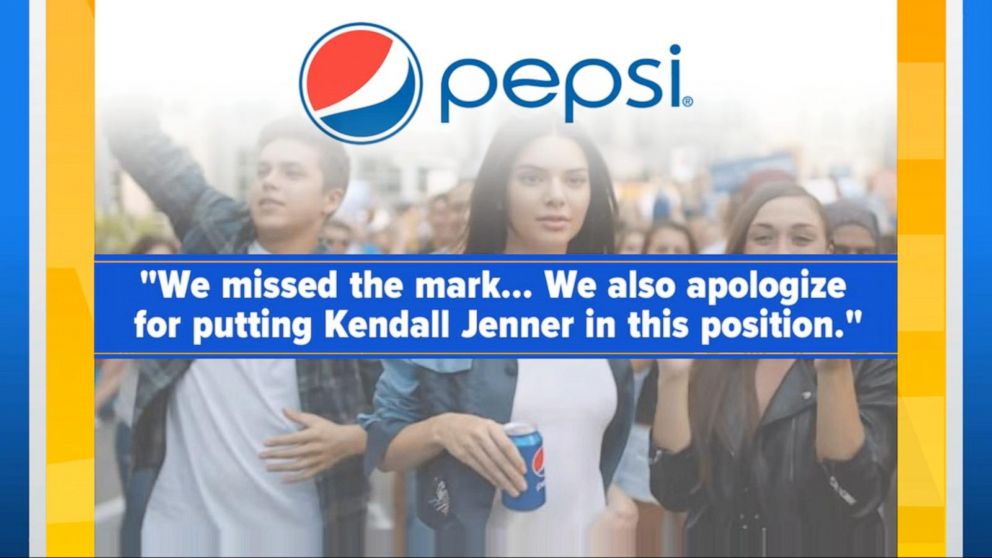 So when you apologize—really mean it. Nobody's going to blame you for genuinely accepting your mistake.
#2 Fixing your social media fail
People appreciate transparency.
You need to do more things than say sorry. Let your followers witness the changes you're making to ensure it won't happen again.
If you used an offensive term, explain how you're reevaluating your social media guidelines and retraining your employees.
When Starbucks launched their #RaceTogether campaign in an effort to fight racism, they received immediate backlash from the public for it being a superficial and empty gesture—not supported by any real initiative from the company. To show they were taking these concerns seriously, Starbucks took action.
Acknowledging their social media fail with the #RaceTogether campaign, Starbucks President Howard Schultz announced plans to hire 10,000 refugees worldwide over the next five years in the face of President Trump's immigration ban.
#3 What to do once it's fixed
Don't forget it, learn from it!
When your social media issue gets fixed, just move on! But most importantly, learn from it as much as you can.
Don't forget your fail, but even if you will, social media never forgets. Your screw-ups will be posted and reposted, they will always be available online.
If someone asks you about the issue days, weeks, or even months after it happens, answer them. Share the insight you garnered and share your perfect experience.
This kind of transparency will only help your business in the long term.
Don't let a mistake scare you off social media!
Whenever something wrong or negative happens on social media, your team lead or stakeholders in the company may overreact which leads to scaling your social marketing activities back.
IGNORE THEM! Even the world's biggest brands are still capable of making embarrassing Social Media Mistakes. Most brands that experience backlash on social media see their sentiment recover in a very short amount of time. The positive sentiment will come back even faster for those who respond appropriately.
This kind of social media blunders might be the wake-up call your brand needed to put a greater focus on social media security.
Do you need a hand to come back from a social media blunder? Meet Digilite, we will be so happy to listen to your story and assist!