Digilite is celebrating its 15th anniversary this month with over a decade of record-breaking growth, amazing client projects, and award wins.
Founded in 2006 by Hovsep Seraydarian, Digilite Web Solutions is a boutique web, marketing, design, and development agency with a global client base. Our commitment to enhancing people's lives through cutting-edge technology and creativity has always driven us, as has our passion for digital creations.
Let's take a look back at the highlights and timeline of Digilite's operations as an international digital agency in honour of our journey.
The story of Digilite is a story about people
Those in the past, the present, and even the future.

People are the blood, heart, and soul of any company. Digilite's story is made up of everyone who has been touched by Digilite,  been a member of our awesome team, or has supported our brand. It's all about the journey we take with our customers, partners, and staff. It's just as important for everyone involved in Digilite to tell their stories as it is for the founders and the team members.
Digilite is an ecosystem, an organization that will continue to expand and change as we witness improvements in digital and mobile technologies, as well as the way consumers utilize technology and as businesses become more customer-centric.
Digilite's goal is to become a well-known International Digital Marketing Agency. It's all about the entrepreneurial spirit and being human-centred for us. It's about building on our previous experiences and successes, as well as the lessons and experiences we've learned through our failures.
15 years of career growth, fun, and teamwork shared by Digiliters

Timeline
2006 Our business began as a freelancing venture in the basement of our founder's family home back in August of 2006, with coffee shops and community centres serving as our main workshops.
In November of the same year, Digilite Syria launched. At Digilite Syria, we created the first classified ads platform for buying and selling vehicles online. Unfortunately due to the war in Syria, it ended its operations in 2011.
2007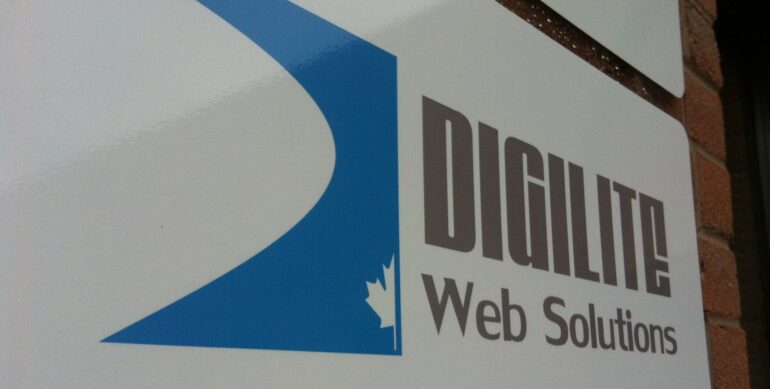 As our founder, Hovsep Seraydarian mentions "I soon figured out that a one-man digital agency is not going to cut it, and started forming a partnership with a team of designers and developers from Armenia (IDS)." Hence in September 2007, our partnership UP started.
2008
2008 was another big year for Digilite. It went down as the year that we onboarded our first international client. We launched their eCommerce store and ran full-fledged marketing for the next 10 years, launching their online presence to the stars. It was also the year that we undertook our first search engine optimization project, paving the way for more to come in the future.
2009

Our client base grew as we grew as a team. We had wonderful examples of both by adopting "work hard, play hard" as the year's motivation, from our founders and team members earning their Google Adwords certificates to attending exhibitions to the start of awesome team buildings.
2010
While we kept growing as a business, we also started taking care of others by helping nonprofits go online in Canada by kickstarting their online presence. This was also the year that social media marketing started gathering new force in the world and we were able to run our first social media campaign.
2011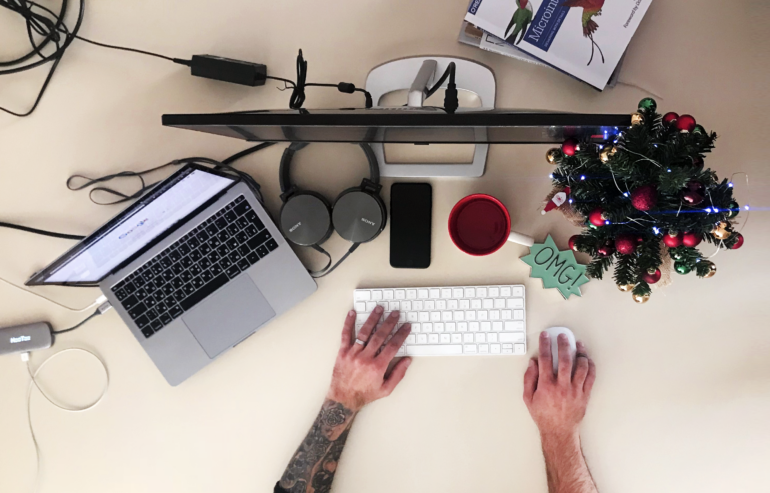 While having partners can be beneficial, having an in-house team will allow the company to be more efficient and maintain quality control. With that in mind, in April 2011, Digilite took a leap and hired its first employee. The real journey was yet about to start.
2012
Fast forward to February 2012,  we marked the opening of our head office in Markham, Ontario. Not long after that, in March 2012, Digilite LLC (Armenia) started its operations and we opened our first full-fledged office in Yerevan, Armenia. We built our first custom eCommerce solution for a customer in the footwear industry and started establishing our specialism in innovative custom solutions.
This was the year that we also signed our first Fortune 500 company for a custom software development project in the retail industry. We went on to sign our second Fortune 500 company in the same year, which was one of Canada's oldest standing companies. Then, Digilite signed its first national trade show company to run full-service web and marketing services.
2013
We began to concentrate our efforts on international clients and marketplaces.
"The sky is not the limit, it's our starting point."
2014
So, we spread our wings to US markets in March 2014 with the launch of Digilite USA. Meanwhile, at Digilite Canada, we kept on growing our service offerings to new areas and attracting clientele in industries such as real estate, accounting, and eCommerce.
2015
We started building our first software as a service (SAAS) product for a customer in the real estate investments field while expanding our software development team globally.
2016
With our cherished staff and committed partners, we celebrated Digilite's tenth anniversary. While the world was dealing with the influx of Syrian refugees, we helped a non-profit build a platform that turned refugees into skilled immigrants and placed them in western nations.
2017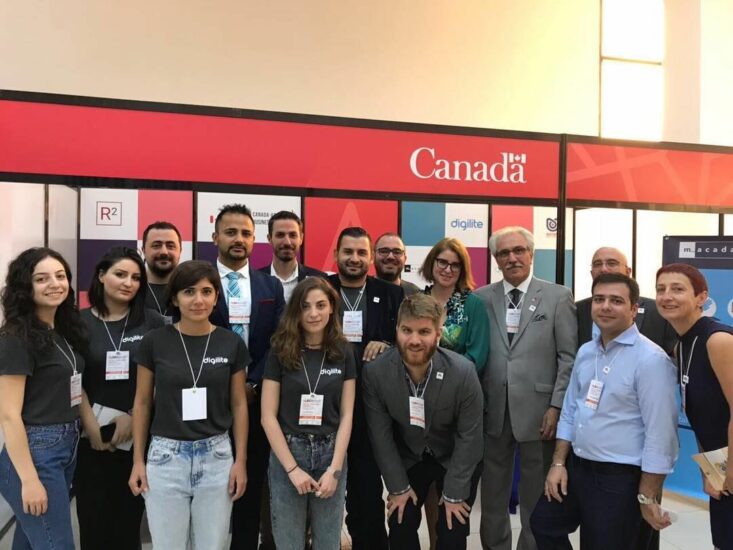 We doubled our worldwide client base thanks to years of hard work and dedication. While the real estate industry was booming in Toronto, we helped a handful of real estate agents and brokers to make huge strides in pre-construction sales by running smart digital marketing campaigns. This was also a year that we concentrated on developing our reputability by applying to become a Google Partner.
2018
New year, new goals, and a new strategy for expanding into new markets. This year marks the beginning of our plans to open a new worldwide branch.
We also became a Shopify Partner and started offering Shopify websites as part of our eCommerce services.
2019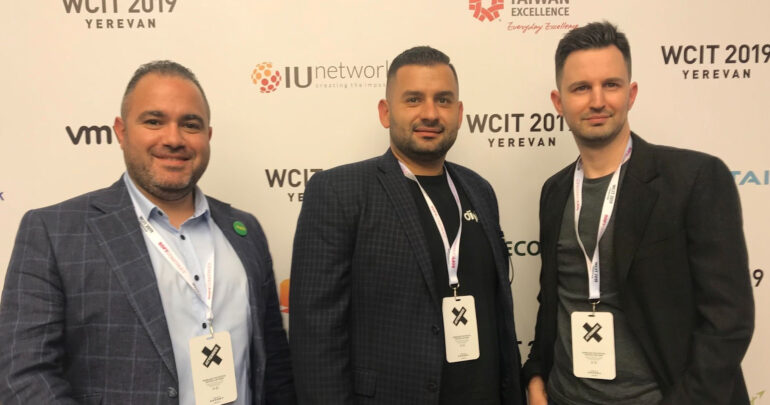 Digilite expanded to Sydney, Australia. In July, our brand new office opened and our business had now reached a whole new continent. We were now able to tap into a completely new local market and work alongside our partners in Australia. 2019 is also notable for the several rewards that we earned. Only a few of them are mentioned below.

2020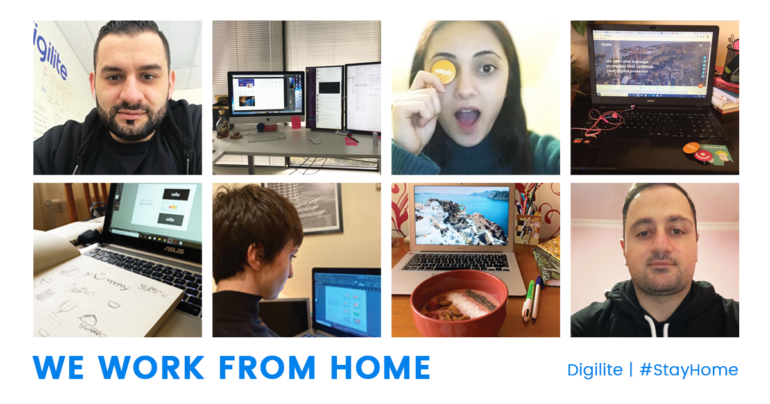 While strengthening our workforce and client base, we are overcoming the COVID-19 epidemic. For the sake of our community's health and safety, we are transitioning to remote work.
Despite the global pandemic, our devotion and hard work are paying off. For the third year in a row, Top Three Rated has chosen us as one of the Top Three Web Designing Companies.
2021
Through it all, we're still continuing to grow
. In celebration of our 15th birthday, we also announced the launch of our fifth and newest international office in Dubai. We will be able to provide the tech, marketing, and creative services that have become known and loved to the Arabian Gulf region as well now.
From Idea to Implementation
One thing is certain: our hearts are totally invested in everything we do. That holds true for how we work and assist our clients.
We've maintained our company mission and vision for around  5,479 days and counting, through economic crises, industrial disasters, worldwide pandemics and, of course, thousands of near-impossible deadlines. Here are some of the highlights and the top challenges that we faced.
In June 2020, despite the global pandemic we had over 2 dozen marketing projects providing 21 services to global clients in various industries, ranging from real estate to beauty, hygiene, fashion, and more.
Fast forward to 2021, and we doubled the number of our clients and projects  providing over 54 services in total:
SEO work increased by 250%
Google ads work increased by 100%
SMM work increased by 50%
Acting with Heart
We made a commitment fifteen years ago that the right way would be our only option in every decision we made, no matter how tough. That meant acting in the best interests of our employees, clients, and community, regardless of public pressure. You might experience adversity if this is your basis, but you'll never fail.
We've shared our experiences, learned, and grown over the last 15 years. The remainder is a mystery that we are excited to unravel alongside the Digilite family.
We are glad you could join us for our 15th-anniversary celebration. Let's keep the good times rolling. Learn more about us and what we can do for you by getting in touch with us.
Cheers to the great future of Digilite and our future success. Happy 15th anniversary!