Whether you own small or medium-sized jewelry business, it can be intimidating to be in competition with frontrunners of the industry like Cartier, Tiffany & Co., Swarovski, and others. Why should local or international shoppers choose your products instead of more renowned brands? What does your brand do differently from the rest? These questions and more must be tactically addressed in your branding strategy in order to notice positive results. Here are a few common branding mistakes you may be making and what to do instead to build your jewellery brand to greater heights.
A Captivating Logo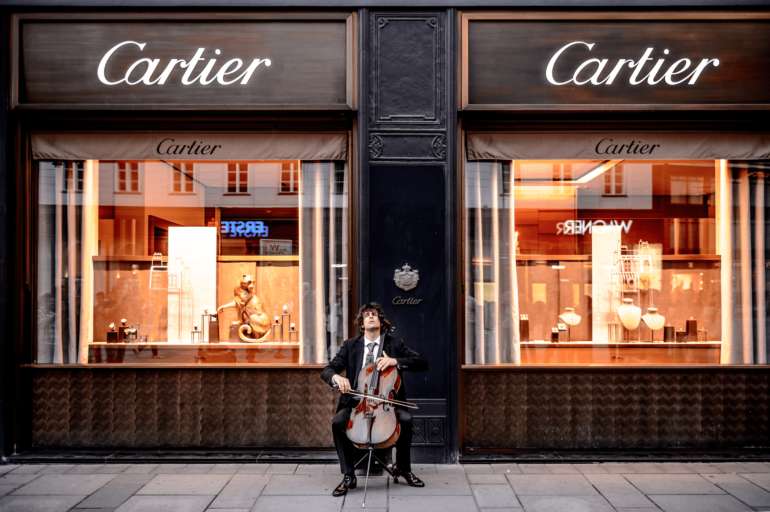 Don't use free template logos
This may seem like the ideal, low-cost (or even free) choice for getting a logo for your starter business, but it comes with a big drawback. Just as easy it is for you to acquire a free logo template, it is just as easy for others. This means that even the most seemingly unique logo templates soon will turn into something every other business has. If you already have a logo, it's never too late to redesign and rebrand.
Do opt for a professional design
Getting a professional logo design done by a graphic designer instead of creating a DIY logo design will guarantee you a custom approach to tailoring your brand identity. It's no coincidence that the company logo is at the front and center of any company, which is why there's never too much time, money, or energy you can put into making sure it's an absolute showstopper.
Hues With Impact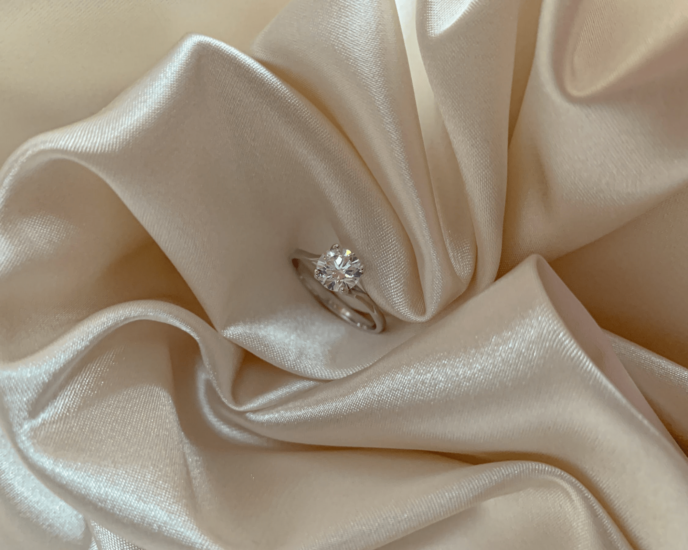 Don't use overused branding colors
We know that gold or silver paired with black creates a sense of luxury that accurately encompasses what jewellery is all about. However, it's overused and overdone. There are hundreds of jewellery brands that choose black and gold for their branding, but only one that uses a soft, minty blue shade and that belongs to Tiffany and Co. See how much a unique color palette can make your brand stand out?
Do incorporate lesser popular colors
Look for hues on the color wheel that can't simply be described as red, blue, white, or so on. There are hundreds of luxurious and unique color pairs you can find when looking close enough. Look into grapefruit, olive green, maroon, and similar colors that are warm, inviting, luxurious yet not as mainstream.
Market the Experience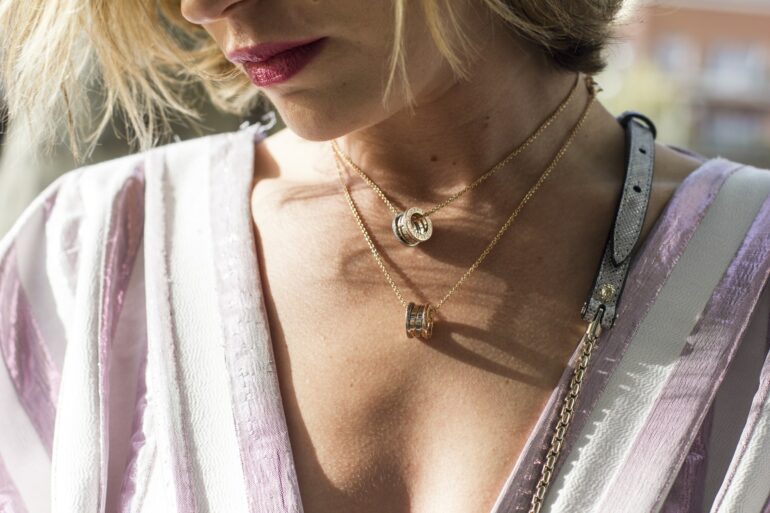 Don't showcase the jewellery separately
Gone are the days where marketers are concentrating on marketing the products solely. Instead, the focus is on the experience with the business and the story behind the products. For this reason, it's not best to bulk pour your products onto the website or social media platforms without giving shoppers a sense of how it will look on them.
Do show off the products on people
Create videos and images of gorgeous models flaunting your jewellery to showcase how they actually look on the wearer. These visuals should be found anywhere online and offline that involves your brand. This is a subtle, yet effective way to establish a brand identity that is beyond the material aspect of your products.
Jewelry Branding Mockup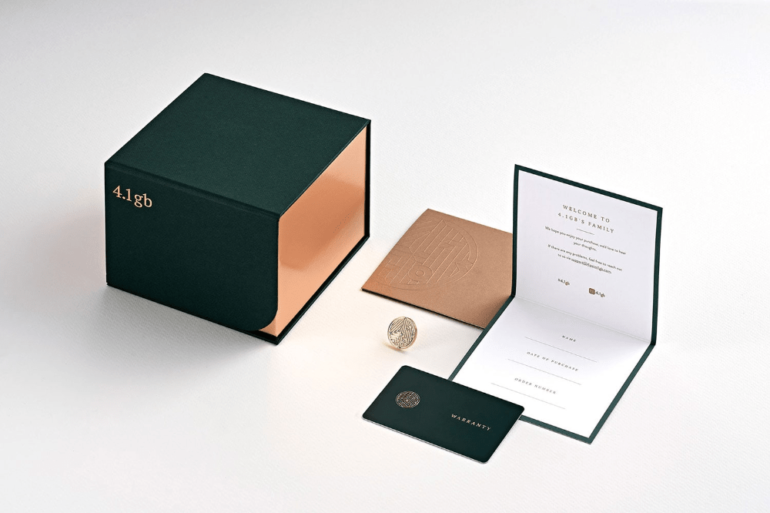 Don't use plain boxes and bags for packaging
Don't just order hundreds of plain red gift boxes or bags for your packaging. You don't want to go through the effort of designing spectacular jewellery only to package it in something much less spectacular and ship it off to your buyers. Your brand identity doesn't stop at the logo and website design.
Do add personal and intricate touches
Returning to the idea of selling an experience: your primary goal is to tailor the perfect and satisfying experience for your buyers. This means putting effort into creating a mockup for your packaging as well that is in line with your brand. Add a personalized card and work closely with a designer to create the design. From the opening of the box to the presentation of the piece of jewellery inside, all of this reflects back on your brand.
Summing Up
When developing your jewellery branding strategy, always refer back to this criteria: is this decision in line with my brand identity? Am I standing out from my competition?  Combined with our detailed guide above, you're right on track to make your jewellery business shine!
Digilite has significant experience carrying out marketing and branding campaigns for independent jewellers and businesses. You may even be eligible for a discount if your business is based in Canada. Contact us today for more information.