A company rebrand is an exceptional tool to add a breath of fresh air to your brand identity — when done strategically. Rebranding your company too often and too much can cause a sense of confusion among your target audience. On the other hand, if you leave your brand unattended for years and decades on end, there is a high chance that it will become dated (unless you are among the top 1% of companies that thrive no matter what). Even the biggest brand names out there tinker with their company logo or name every once and a while to regain a competitive edge. Let's take a look at some of the most prominent company rebrands that took place from 2021-2022 and see how they refreshed the company entirely without compromising on quality. 
1. Baskin Robbins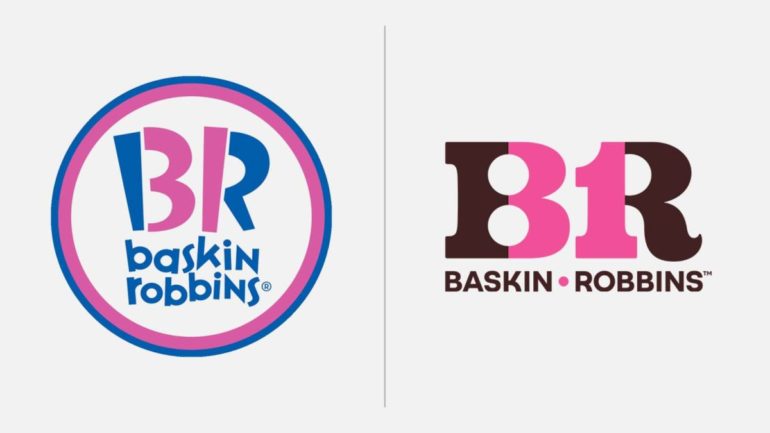 Opening up our list today is Baskin-Robbins, a renowned ice cream brand with 75+ years of history and chains in over 50 countries across the world. In early 2022, they rolled out their rebranding campaign in the US and Canada which will gradually replace the old logo and packaging across their other chains as well. With the rebranding also comes exciting news for ice cream enthusiasts as BR also released limited edition merchandise and 3 brand new ice cream flavours to take the campaign a step further. The signature blue colour is eliminated in the new logo but continues to remain an accent colour in the brand's packaging and other design elements. This is certainly a rebranding campaign that will launch BR into the next era of its business with a fresh design and outlook.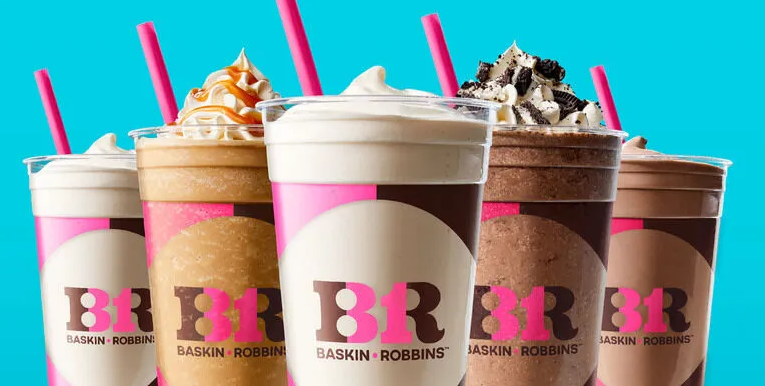 2. Facebook/Meta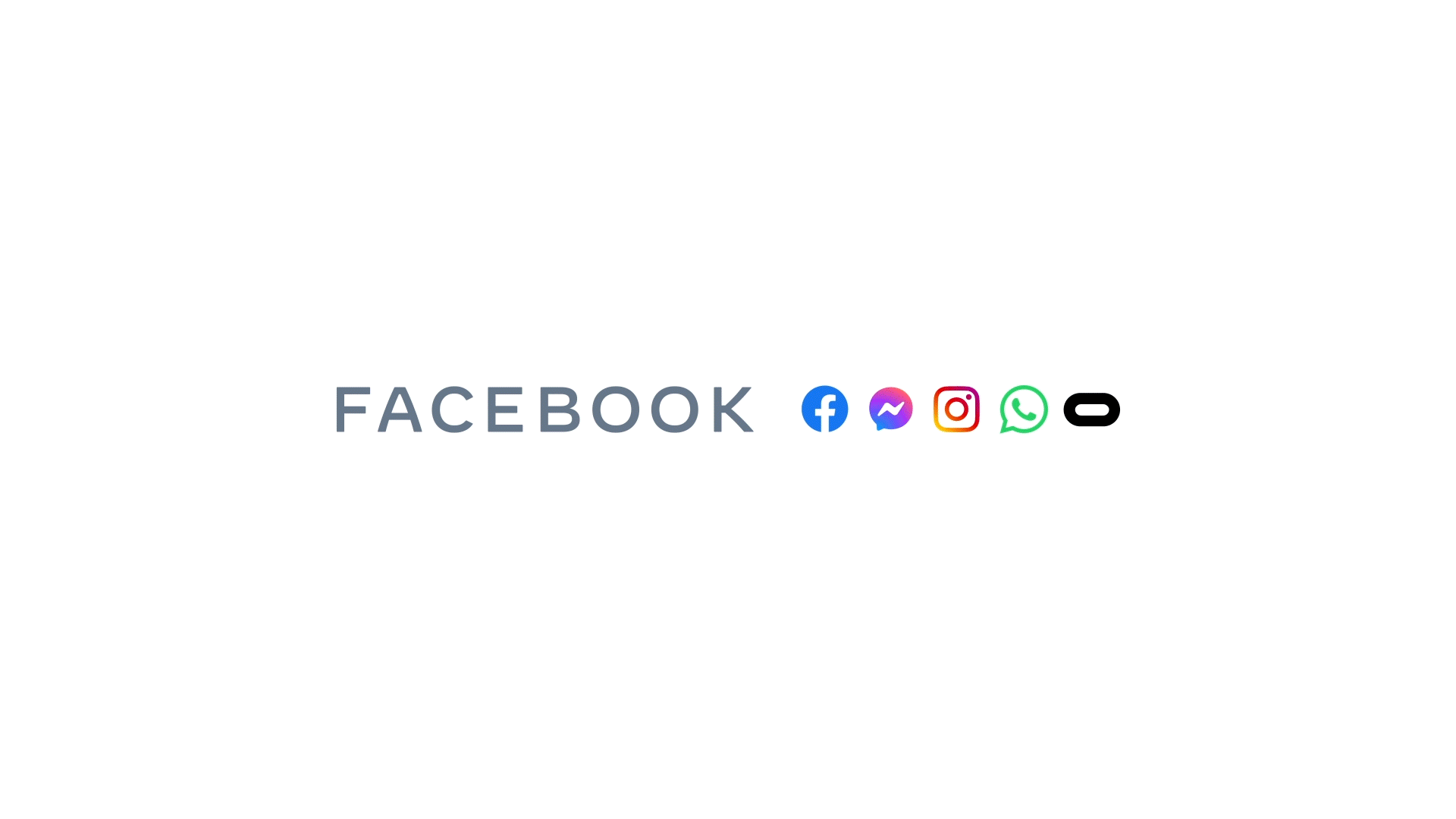 One of the most prominent rebrands (and also the least expected) was that of Facebook. The brand decided to not only majorly renovate the logo, but also change the company name and direction entirely. Facebook, the social media platform, will retain its name, as will Zuckerberg's other platforms Instagram, Whatsapp, and so on. However, all those individual ventures belong to one brand — Meta. The major rebranding campaign was launched with precise timing since the brand was facing complaints and negative feedback from users and stakeholders prior to it. Now, the company can re-envision their place in the market and concentrate its efforts on the Metaverse, as Zuckerberg intended. This is a great example of a major company that not only refreshed its aesthetics but the brand vision in general. 
3. Burger King

In early 2021, Burger King announced their fresh, new logo rebrand that's retro-inspired and emphasizes their key product — the burger. If it looks a bit familiar to some people, that's because the new logo is heavily inspired by one of their previous logos all the way back from 1969. Gone are the stark blue and yellow hues of the old logo, replaced by warm oranges and browns that make it hearty. With the new logo also comes a new line of packaging for each item on the menu to match the new retro-esque and inviting brand identity.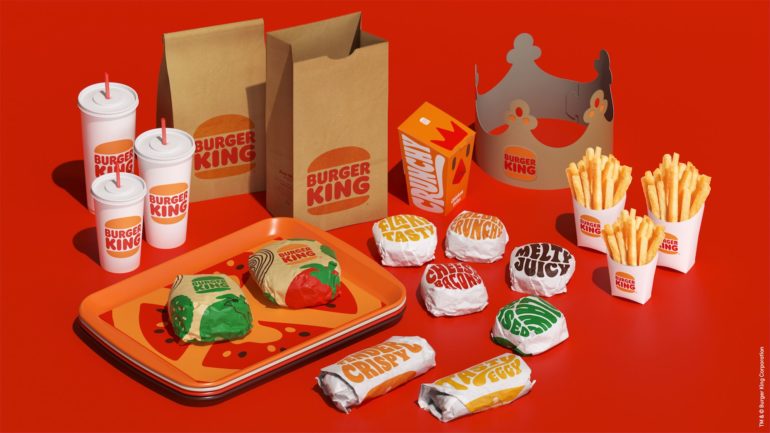 4. Volvo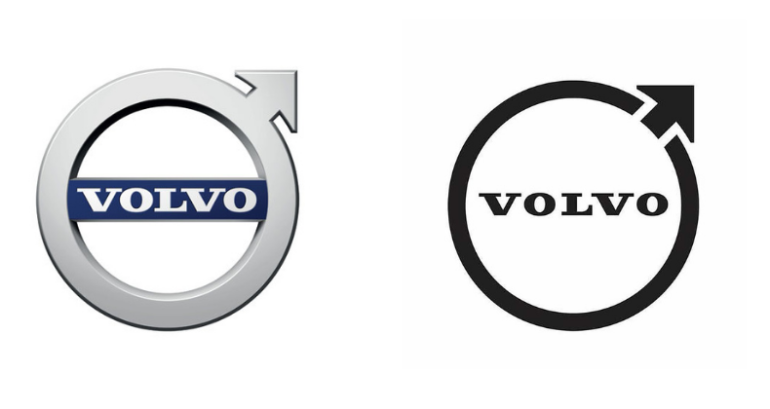 Transforming logos and other design elements from a 3D visual to a 2D one is a recurring trend for the past few years, and it shows no signs of stopping yet. That is precisely the direction that Volvo took with its latest logo redesign. By stripping down the complex shadows and array of colours that give a logo a 3D effect, we're left with a flat and simple design. The new logo still keeps the circle and arrow design of the original logo which means that it can still be easily identifiable by people who know and love the previous Volvo logo. 
5. Mastercard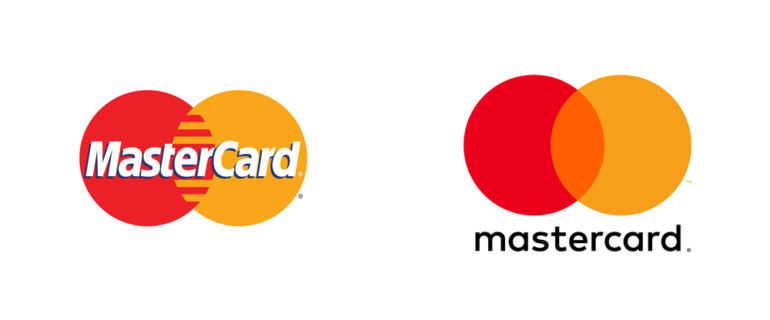 Mastercard is also among the companies that changed its signature logo in a more minimalistic direction. By removing the lines and text from inside the circles, the logo received a fresh, sleek, and cleaner look that meets the current design trends and standards without losing too much of the signature logo from before. This strategy is a great way to refresh your brand's logo if you want to consider a rebrand but not something completely different from your existing brand identity. 
Refreshing Your Company With A Rebrand
Rebranding your business comes with many perks, including:
Attracting new customers to an existing brand that they may have never known existed for some reason (i.e. the previous branding was not professionally done due to budget restrictions or wasn't as captivating).

Keeping your business out of risk of becoming dated, both in terms of aesthetics and company vision.

Gives you a great window of opportunity to introduce new products/services or a new business direction entirely in case there were flaws or shortcomings in the previous strategy.

Offering your existing clientele a fresh take on their favourite services/products to motivate them in staying loyal to your brand longer.

Repairing your public image and reputation in the case the previous brand identity was associated with too much negative feedback and backlash. 
Think it's time for a brand redesign? The design team at Digilite is armed and ready to take on your rebranding project, all the way from ideation to delivery of the final result. Get in touch with us today for a consultation.