Being productivity is everything that a small business owner needs.
Yes, you can stay productive by using several rules, but where that productivity comes from? The answer is simple: being organized is the key.
For every minute spent organizing, an hour is earned. ~ Benjamin Franklin
One of the most important factors of growing a small business is getting it organized continuously. Every day you should know how to fight desperately against the disorganization that affects your business.
Let's figure out what actually means being organized. According to the Cambridge dictionary being organized is being able to plan things carefully and keep things neat.
Organization involves creating systems and procedures for all different parts of your business: this has the potential to help you become more productive and profitable.
Luckily, nowadays we have access to the huge amount of online tools that give small business owners an edge that can put them on the playing field with larger companies.
You should just pick up the ones that will help you to achieve your goals.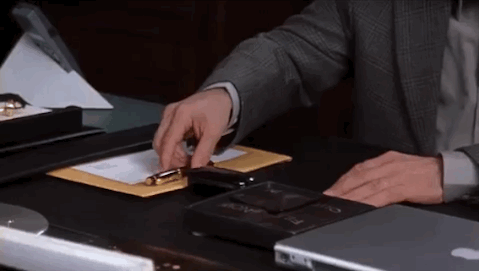 Before moving forward check out these statistics from smallbusiness.com, based on an Office Depot survey of 1,290 small business owners:
83 percent of small business owners believe being organized is a vital part of their business.
63 percent of small business owners believe organization correlates to their business' profitability. So, where do you start?
Here are 6 tried online tools that will help improve small business workflows and get your business organized:
1. Keep your documents in Google Drive
Want to easily manage your documents online? Google Drive's storage service is a perfect choice for small company owners. With this tool, you can start off with 15 GB of free space to save, share and edit documents, images, videos, and audio.
One more note: don't worry about security. Google Drive offers two-factor authentication, a security method that requires two steps to identify users, as well as a report for recent logins to let you know who has accessed your drive.
2. Communicate with your team with Slack
Slack is a messaging and collaboration system for teams. Teamwork in Slack happens in channels — a single place for messaging, tools and files — helping everyone save time and collaborate together.
You can do pretty much things in Slack — from keeping tabs on your business finances at a glance while tracking how your customers use your app to getting a daily digest of top news from around the web.
Here are the main benefits of Slack:
-It enhances team communication
-You can integrate other apps with it
-Files can be shared with team members
-It sends you instant notifications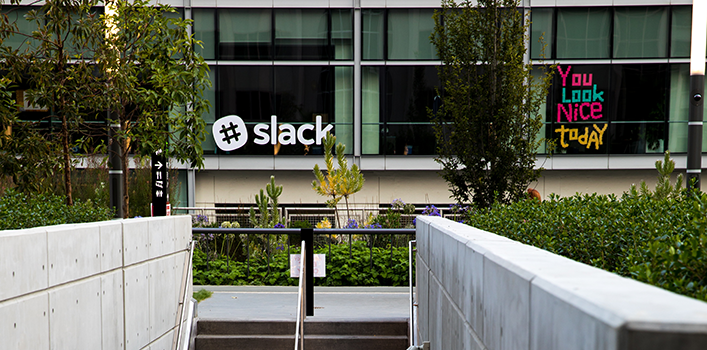 Google My Business is an extension of its former service, which now allows business owners to control their appearance on Google Search, Google Maps and Google+.
Moreover, anyone can change the information posted on your listing as well as ask and even answer questions. To ensure that no false information is being spread about your business, you need to check back often.
Here are short tips on how to get the most your Google My Business:
-State your location
-List your operating hours
-State your business category
-Gather and respond to reviews
4. Manage your team tasks with Jira
Jira is a software development tool, which helps to plan, manage, track and report team's work.
Managing tasks in Jira Core starts with a workflow. Workflows showcase your working process and enable your team to analyze tasks. It also provides boards that allow you to visualize your workflows and drag and drop tasks from to-do to done.
With Jira, a team of 100 individuals could access, modify and see the progress of a project at the same time. Everyone knows a project's details without having to email or set up a meeting. Plus, with notifications you'll know when your attention is needed.
5. Organize social media channels with Hootsuite
Hootsuite is one of many tools referred to as a Social Media Management system or tool. It helps you monitor multiple streams in one place and manage many social network channels. Small business owners can save their time and schedule posts in advance in just several clicks.
You can manage your team's posts efficiently. The tool allows you to include multiple members of your team to the social media accounts you choose and follow the scheduled information made by your team.
6. Organize your email inbox
Did you know that you can get 1,000 emails a week by only working 40 hours? Here's how you can do it.
Emails are the most important and necessary means of communication in offices these days. Yet, we sometimes are either out of words or ideas. We are on emails all the time and still we do not have time to reply to some of them. It's notoriously known for keeping you scatterbrained, especially if you're constantly checking messages.
Here are our three golden rules:
-Get rid of the old emails you don't need. Clear your inbox of anything but new emails and previous ones that you'll absolutely need to refer to later.certain
-Unsubscribe. Seriously! If you know that you're not going to read them – get rid of them. Some of the tools mentioned above will help you do this in bulk.
-Combine multiple email accounts. Online tools give an advantage to small businesses, and allow them to be more productive than ever before. And with improvements in online security and technology, the future looks bright for small businesses that are ready to implement these tools.
Bonus! Do you have a web development company? Catch these 12 tips to be more productive during the day!
Need more assistance? Get in touch with our expert team.