Opening or managing a business in the world of tech and marketing is certainly not difficult to achieve in this day and age. However, becoming an innovative and results-driven entrepreneur in the constantly evolving world of digital marketing is a whole different story. Whether you feel like you've hit a stump in your career or don't know where to start your journey to efficient entrepreneurship, we have you covered. Three of Digilite's leading entrepreneurs have shared their recipes for success, and we're sharing them with you through our exclusive interviews in honor of our 15th birthday. Without further ado…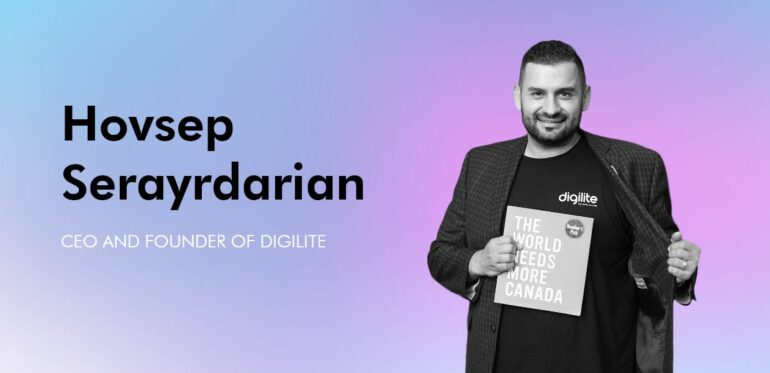 This time 15 years ago, Digilite set its roots in the ground as a freelancing venture in Hovsep's basement. Fast forward a decade and half and it grew into a multidisciplinary agency with offices in 5 international countries. A lot has changed since then and it's not stopping anytime soon. When we interviewed Hovsep, we asked "How can a business stay relevant in the constantly developing digital world?" to which he answered:
"The world of technology has changed dramatically throughout the course of my career. I've witnessed how the iPhone has radically transformed how we communicate with one another. In the last 20 years, I've seen the Web 2.0 revolution and a slew of other technological breakthroughs, but the way we stayed relevant as a company was to keep an open mind, adapt to new challenges, and most importantly, listen to customer feedback and keep a finger on the pulse to be ready to learn something new."
Q: What are the qualities of a good entrepreneur?
Hovsep: A well-rounded person who is enjoyable to be around while also being intelligent and serious enough to share your life secrets with.
Q: What piece of advice would you give to college graduates who want to become professionals in marketing/tech/business?
Hovsep: Although college/university education is crucial for certain individuals, the most important thing to me is the relationships you form in college since they will last a lifetime and help you get started in your profession and business. Spend time networking rather than burying your head in books. Your first job after college won't be your last, but invest your time in learning from your colleagues and try to get a job in a diverse company that can teach you more.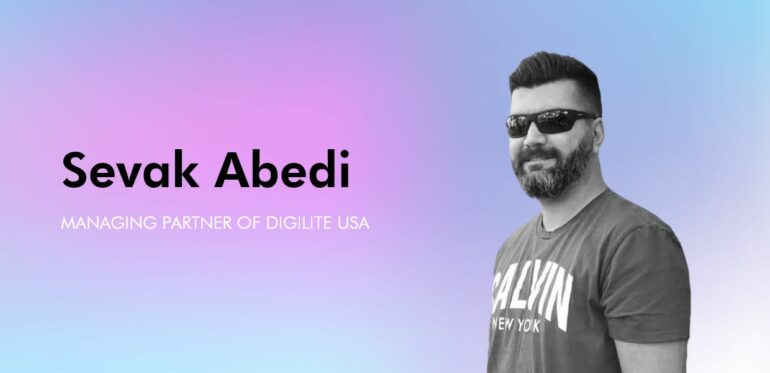 Sevak is currently at the head of operations at our Los Angeles office, which opened back in 2014. With over 10 years of experience in web development, Sevak has a sharp eye for anything digital and technical. Here is his unique outlook on the digital industry:
Q: Do you believe there is some sort of pattern or formula to becoming a successful entrepreneur?
Sevak: Yes absolutely, people do things differently but here are some that come to mind:
Always make sure you are solving a problem. Basically have a purpose
Make sure your product or software has quality
Do your market research before building a "Rocket" that will not sell or does not solve a problem
Figure out the best possible ways to market your products to your audience in a compelling way and have a market strategy
Learn how to manage a team. Develop a trust-based culture with your team so you don't have to micromanage!
And finally, never get discouraged if you fail. Learn from your mistakes
Q: How do you define success?
Sevak: How you see success affects your choices and priorities and it shapes the path you take. Something is a success when the outcome turns out well or desirable. Beyond that the definition of success is personal.
Q: What are the qualities of a good entrepreneur?
Sevak: Vision, passion, innovation, humility, and persistence.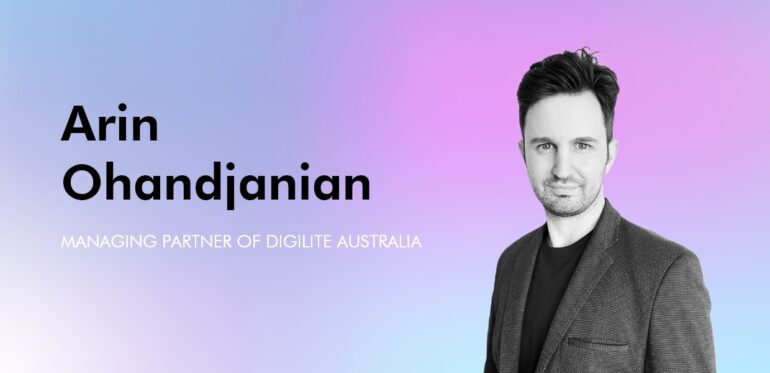 We launched Digilite Sydney in 2019 with the help of a few dedicated partners. It was certainly intimidating to launch operations on a continent half a world away from our other offices, but our partners made that task much easier. Arin has been at our side in running operations for Digilite Sydney since and has been in the marketing industry for over a decade.
Q: What piece of advice would you give to college graduates who want to become professionals in marketing/tech/business?
Arin: Work towards being a specialist, not a generalist.
First piece of advice I would give to students is while they are studying, work part-time for different organizations. Understand your area of interest and upon graduation look to join an organisation that can help you develop to become the best version of yourself within your chosen area of specialisation. Once you have developed the fundamentals and have some level of practical experience a number of career opportunities will present themselves.
Q: Knowing what you know now, is there anything you would have done differently when you were first starting out?
Arin: Whilst I am happy and content I have extremely high expectations of myself, so with that in mind absolutely there are things I would do differently. If I was to go back in time I would certainly take more risks. Play big!
We hope these exclusive, 1-on-1 interviews with Digilite's execs provided you with your daily dose of motivation and inspiration to grow in the field. Thanks for celebrating 15 years of Digilite with us!