Instagram, Instagram, Instagram.
Many business owners are still wondering why they should bother with platforms other than Facebook and Twitter, but not leveraging visual platforms like Instagram is a mistake for so many businesses.
With the huge audience that Instagram owns, there is no denying that Instagram should be part of your for example food truck's social media marketing strategy.
Be careful though, if used improperly your Instagram account could actually hurt your mobile food business.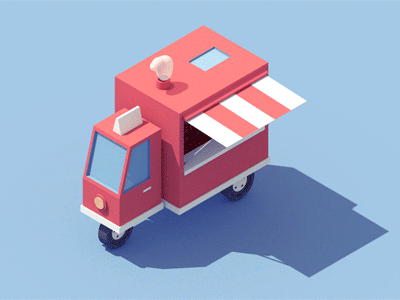 Go on reading and find out 4 Instagram mistakes that could damage your business reputation
Four big Instagram mistakes that could damage your business' reputation
Expert tips to help your brand avoid these humiliating gaffes
How to change your bad habits into best practices
#1 Buying likes and followers
When buying likes or followers you are only hurting yourself.
Erin Sousa, Vancouver-based digital marketing expert and founder of Sparkle Media, explains why exactly buying followers and likes is such bad idea.
Buying Instagram followers and likes is really the equivalent of fraud, since many 'influencers' who do this are making money and receiving product based on their follower and engagement numbers. Anyone who's done this runs the risk of not only discrediting their brand, but real legal ramifications—as some brands are adding clauses about fake followers to their contracts, -Erin explains.
Instead of buying likes and followers:
Engage with the right people. Take the time to build a real community through your brand.
Run a contest. Run a campaign that asks users to follow your account and tag their friends in the comments.
Promote your account. Run paid advertisements.
Buying likes and followers never pays off because brands that don't see a ROI working with false influencers will put two and two together, realizing the numbers aren't legit," Erin says. "It hurts the industry as a whole since it degrades the user's credibility. Brands leave the transaction thinking that the investment wasn't worthwhile, reducing budgets for future promotional opportunities with legitimate influencers and Instagram users.
#2 Using poor quality images
When your potential customer first looks at your Instagram profile and discovers videos and visuals with low quality, means that you are sending him that exact message which is not good for the first impression.
The first impression matters when it comes to your brand's social media presence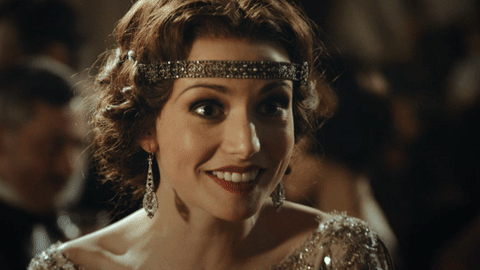 Here are some tips you can put into action.
Use the right tools. For example, I am not a designer, but when I need a visual ASAP I can do it on my own using Canva.
Mix up the perspective. It's important to provide your audience with different views and angles to keep things interesting. Close-ups, super far away shots, and videos all provide the variety that will not only engage your audience but will simply look better on your Page.
Carefully consider the background. Remember! the potentially beautiful shot can be destroyed by the background.  Make sure you put as much thought into the background as the subject of your image.
#3 Posting too much or too little
You can notice a drop in your followers and engagement when don't post a few days. Make sure to post consistently so that your followers and customers don't forget you. Do stories but not so much, no one will be watching them all. If the stories are too much you can notice in your statistics that many of your followers are swiping away from the middles.
To find your posting sweet spot:
Pay attention to analytics. Do a simple test. Post every day in a week, then every other day in a week, then twice a day in a week. After which pay attention to your analytics, by doing so you will figure out how much content your audience simply want.
Test different times. Your lack of engagement might not be due to the frequency of your posts, but because of timing. Again, pay attention to analytics, you will understand the best times to post.
Think quality over quantity. The most important thing when posting on Instagram is thinking about what your overall goals are, and whether this specific piece of content will help you reach them.
#4 Ignoring analytics
Ignoring your Instagram analytics means missing out on important information that could help you plan future campaigns. Your analytics show you what content is getting results—and what content is wasting precious resources.
Your Instagram analytics is a precious thing.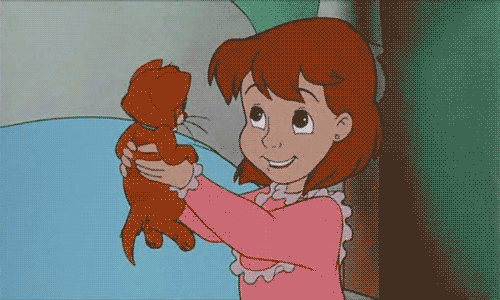 How can you give your Instagram analytics the attention they deserve?
Know which metrics to track. Once you figure out your goals and objectives, you'll have a clear idea of what numbers to follow and track. The key metrics include:
top posts (those that have earned the most engagement in a month),
top mention (the most-liked post where another Instagram user mentions your username),
new followers, engagement, engagement rate (number of engagements divided by the number of impressions (how many people actually saw your post), and Instagram reach percentage (total impressions divided by total followers.)
Use the right tools. If you want to track your audience growth, the directed web traffic, ad performance etc. there is an analytics tool for your business, moreover, you don't have to pay for it. Instagram's free native tool, Insights, will provide data such as how many users visited your profile, the number of post-saves you get, and how many times people sent your Instagram Story.
Maybe you felt guilty of some of the Instagram mistakes mentioned above, but it's not too late to get back and start a new Instagram business. Follow the experts' tips and you won't make the same Instagram mistake again․
The statistics have been taken from Hootsuite's official blog.