Walker Wine
Walker Wine is a renowned destination for discerning wine enthusiasts. With a commitment to unique and valuable collections, they curate a selection of extraordinary vintage wines with impeccable provenance. From aged wines to prestigious Grand Marques, they uncover hidden gems and overlooked vintages.

Walker Wine is a trusted resource for passionate connoisseurs, collectors, and sommeliers, fostering a vibrant community where knowledge is shared. Whether starting a wine journey or expanding a cellar, their personalized service and genuine passion make them the go-to expert for the finest wine vintages worldwide.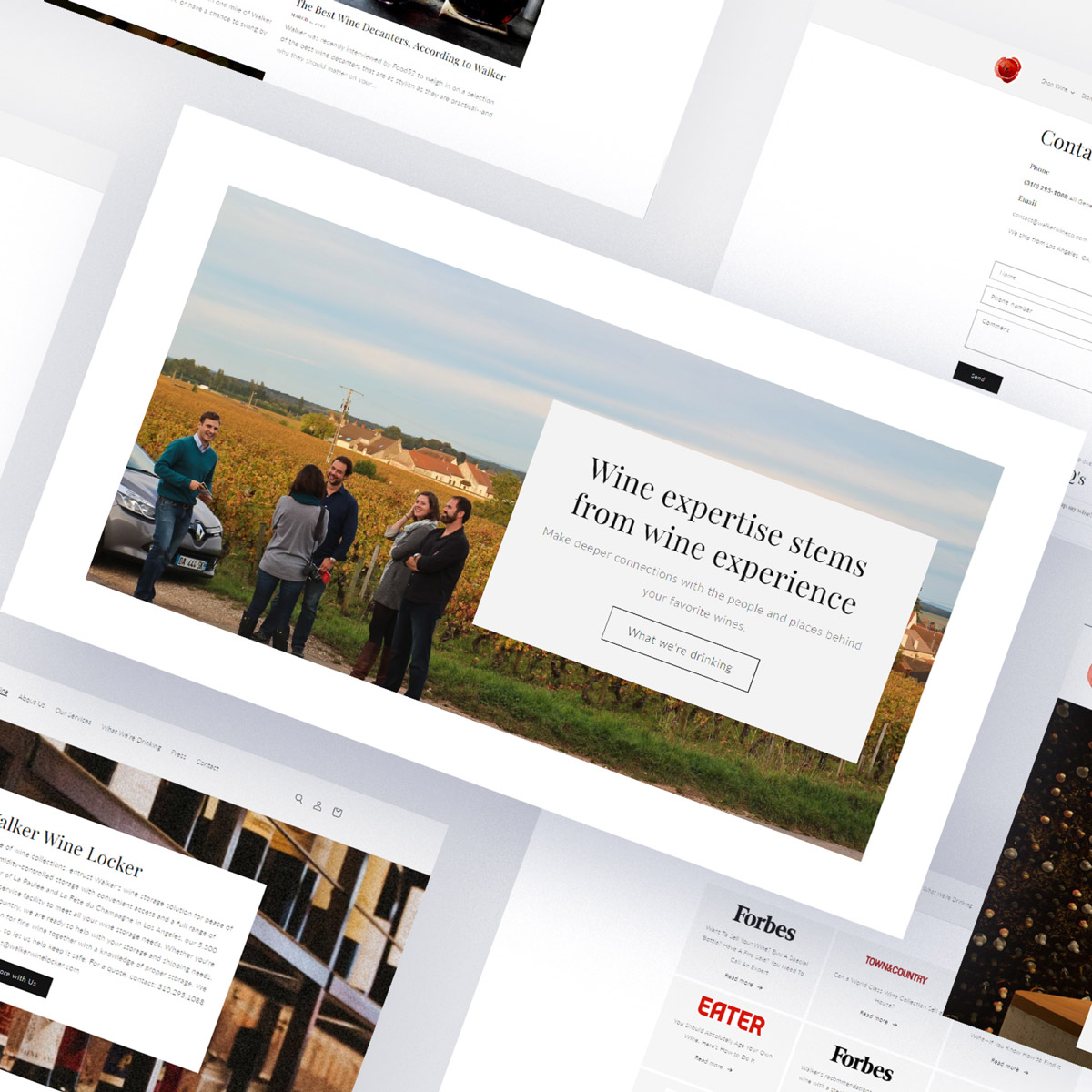 Web Development
To revamp Walker Wine's online presence, we took on the challenge of modernizing their e-commerce platform using Shopify. Our goal was to smoothly transition their outdated system into an elegant solution that matched their brand's style. With Shopify's powerful tools, we brought their vision to life, creating a captivating and user-friendly website that catered to their discerning customers.

With a focus on customization, we designed a unique theme that showcased the sophistication and allure of Walker Wine's selection. This resulted in an immersive online experience that captured their brand's essence and provided an intuitive interface for customers to explore their curated wines.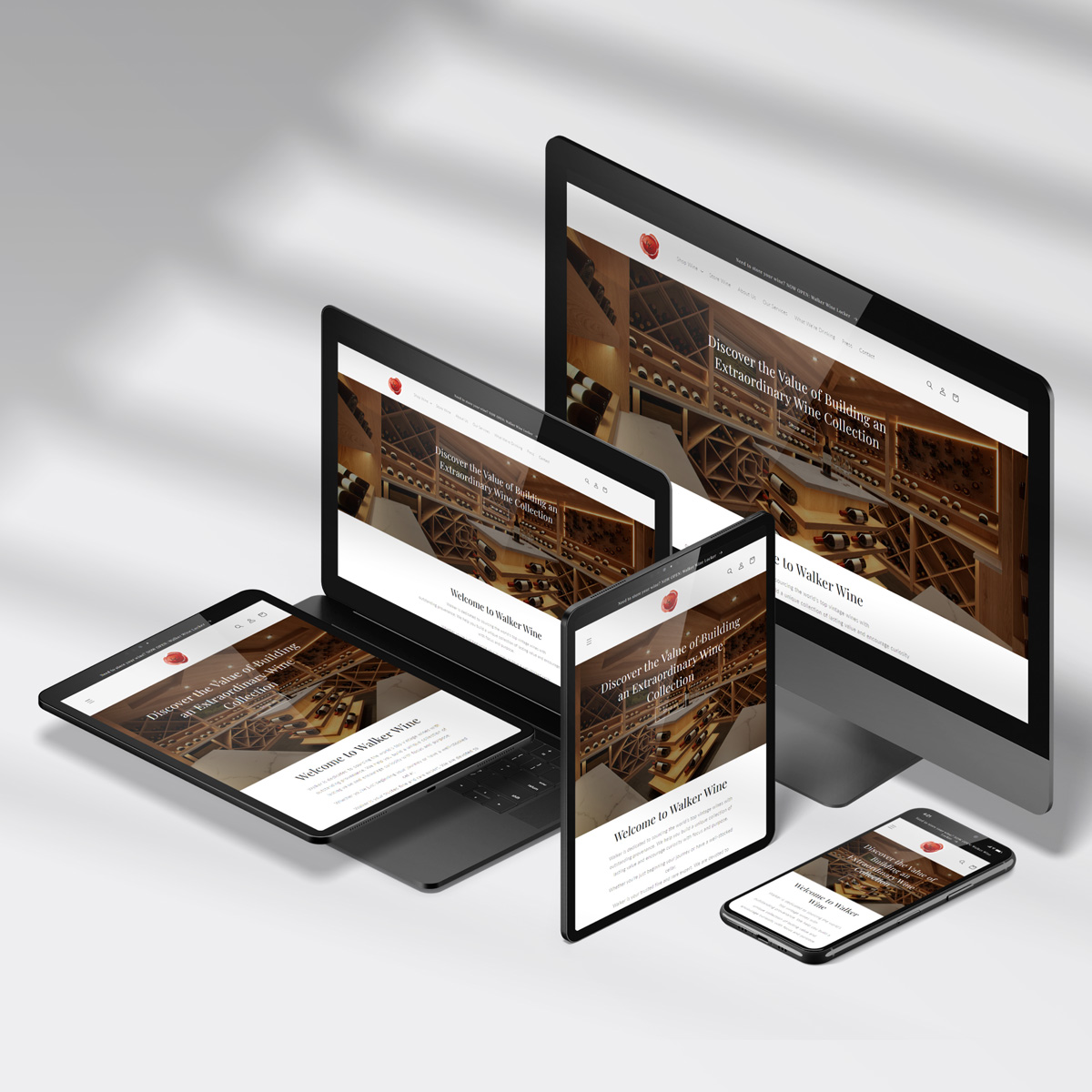 "Web development in the wine industry is unlocking new possibilities, seamlessly connecting wine enthusiasts with curated collections and personalized experiences.