Trican
Trican is a leading provider of interior refurbishment services, specializing in delivering exceptional attention to detail and personalized service. With a commitment to excellence, Trican evaluates every project meticulously, ensuring the highest standards of quality and client satisfaction. From the project award to the final finish, Trican's dedicated team collaborates closely with clients, bringing their vision to life.

Trican recognized the importance of a compelling online presence to showcase their expertise in interior refurbishment. To meet this need, our team undertook an engaging web development project. Our objective was to create a dynamic website that effectively represented Trican's commitment to excellence and presented their portfolio of works.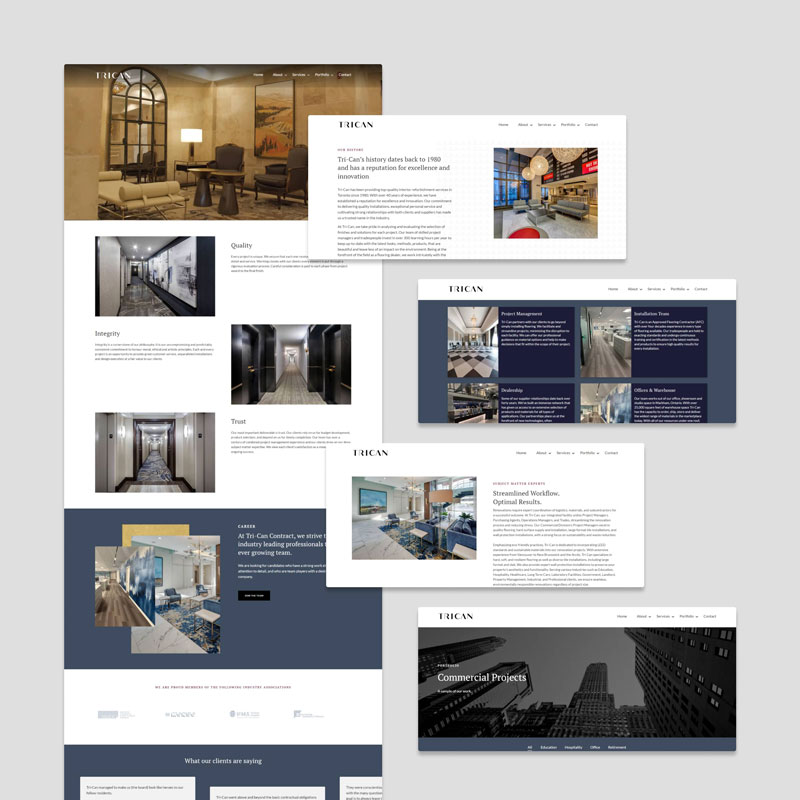 Web Development
To elevate Trican's online presence, we embarked on an engaging web development project. Our goal was to create a dynamic website that captured Trican's commitment to excellence and showcased their impressive portfolio. The crafted website encompasses multiple pages dedicated to Trican's comprehensive range of services and remarkable works. A captivating video on the homepage engages visitors, providing an immersive introduction to Trican's expertise.

We also incorporated a portfolio section that empowers visitors to filter and explore Trican's diverse range of works. A visually stunning photo gallery offers a closer glimpse into Trican's exceptional craftsmanship and attention to detail, allowing visitors to appreciate the remarkable quality that defines Trican's work.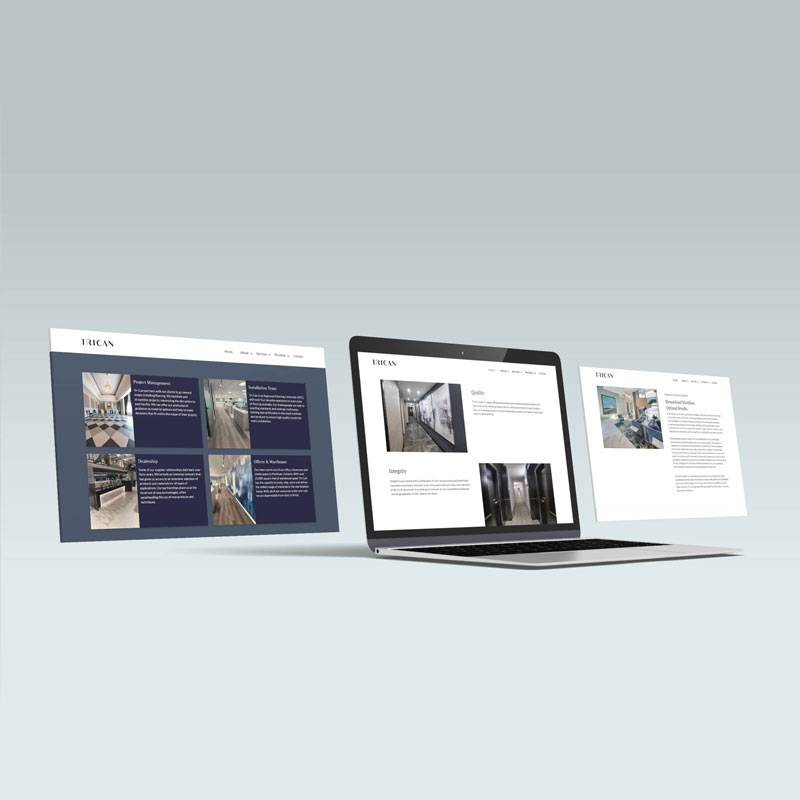 "Web development brings visions to life, providing a platform that effectively communicates dedication to excellence and invites visitors to explore a comprehensive range of services.