Thought On Paper
Thought On Paper is a transformative platform that believes in the power of ideas. They understand that a good idea, when given the opportunity to flourish, can turn into something truly remarkable. With their unwavering support and expertise, TOP helps individuals take their concepts from mere thoughts to tangible realities.

At Thought On Paper, they recognize that every idea is unique and deserves exceptional attention. Their team of industry experts is handpicked to provide invaluable guidance and roll up their sleeves to bring these ideas to life.

Our collaboration with Thought On Paper included web development, branding and social media management.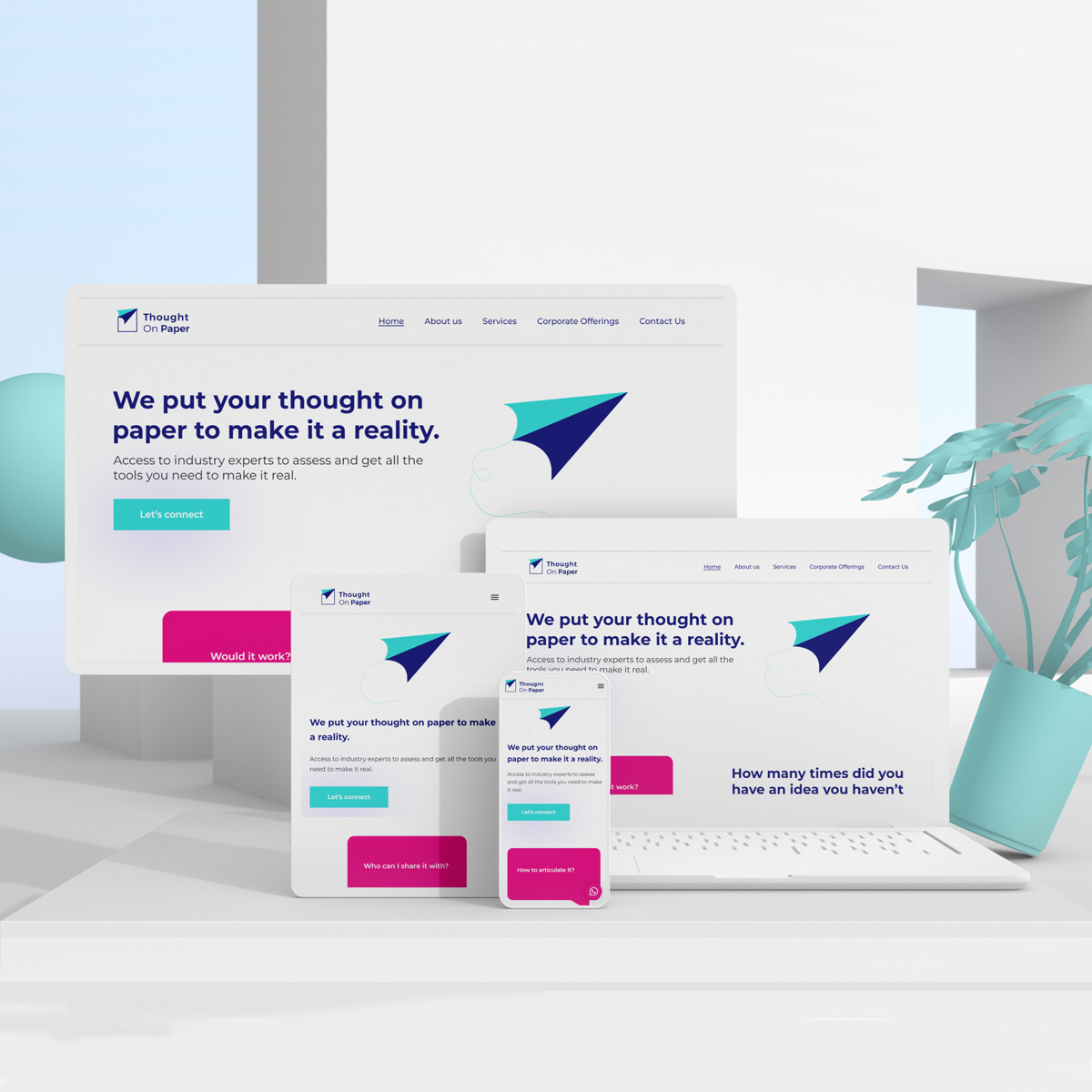 Web Development
Digilite developed a dynamic website for Thought On Paper to showcase their mission, services, and provide an exceptional user experience.

Recognizing the need for customization, we tailored the website to reflect TOP's unique values. Moving beyond a template-based approach, we dedicated ourselves to crafting a website that perfectly aligned with their specific requirements.

Effective communication and meticulous planning minimized difficulties throughout the development process. Notably, in the final stages, we added the innovative "expert" section, enabling visitors to schedule video meetings with industry experts through Calendly for personalized consultations and guidance.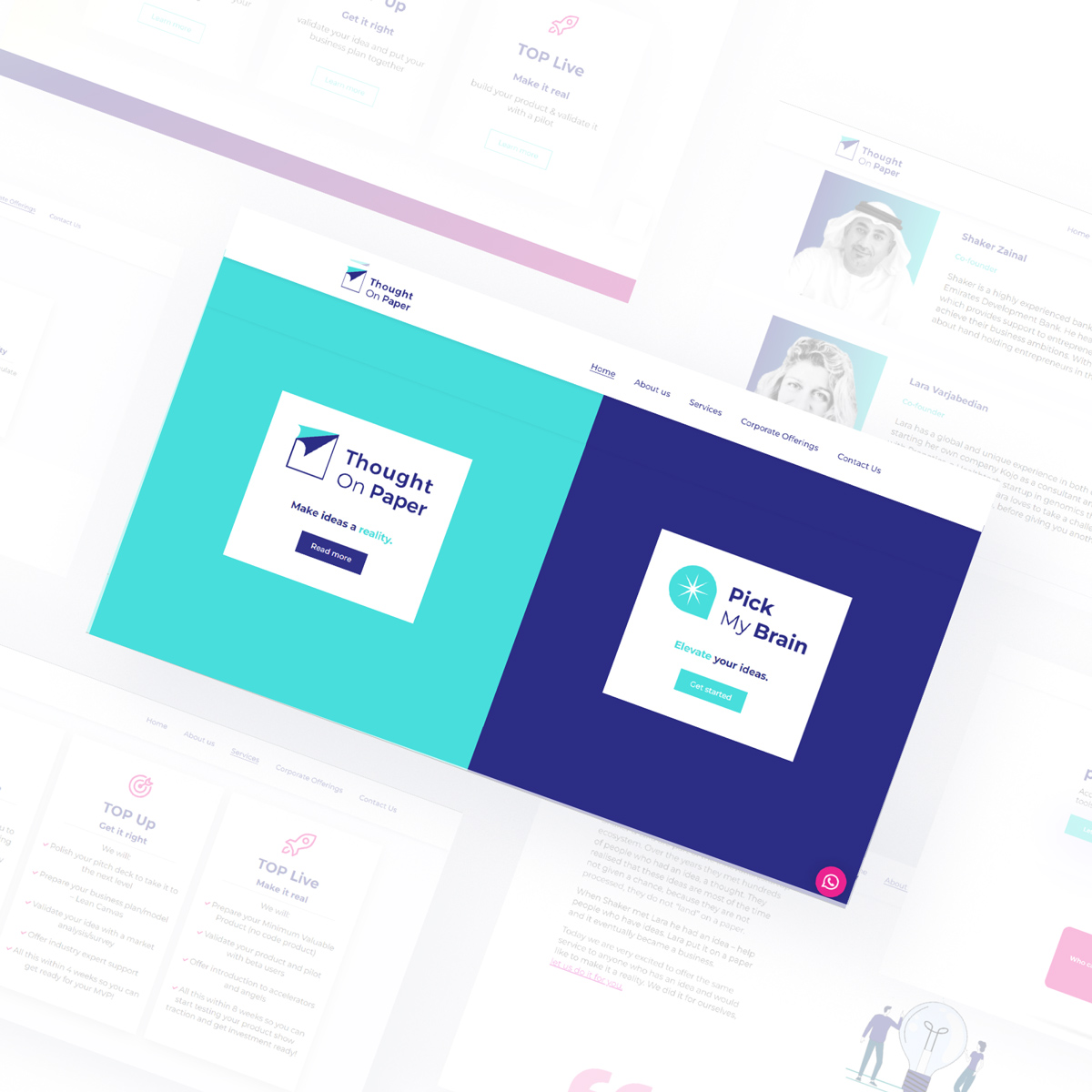 Branding
The logo plays a vital role in conveying the company's core values and purpose. Featuring a paper plane, it symbolizes the transformative journey from idea to reality. The logo strikes a delicate balance between being approachable and professional, establishing trust and credibility.

Creating the logo posed a challenge: to capture the essence of the company as reliable, professional, and friendly. With trust being crucial in successful partnerships, we designed a logo that instills client confidence and conveys TOP's professionalism.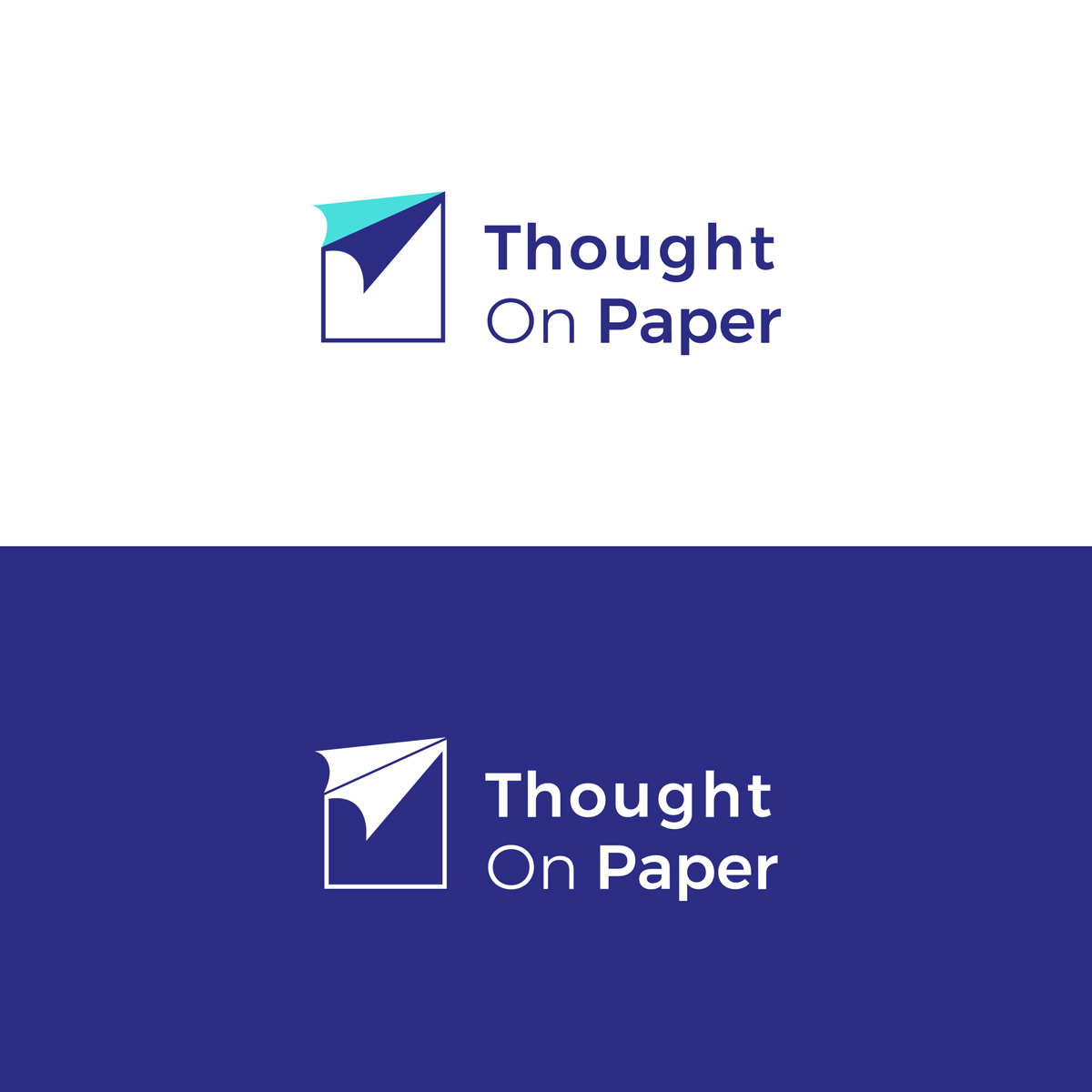 Social Media Marketing
One of our key challenges was to introduce a unique concept and educate the public about the valuable services provided by Thought On Paper. Our social media marketing strategy focused on raising awareness and showcasing the immense benefits of Thought On Paper.

Through persuasive content creation and targeted campaigns, we effectively conveyed to entrepreneurs why they should choose them. By strategically crafting messages, we established TOP as a reliable and trusted partner in their quest to bring their ideas to life.