Shop Mel Spivak
eCommerce Website Development
Gold, diamonds, and bling are at the center of attention at Shop Mel Spivak's custom-designed jewelry store. What good is a website where you can only look at unique and luxurious jewelry and not buy it? For this reason, the primary goal of Mel Spivak's website was to turn it into a fully functional eCommerce website where Mel's clients could easily place orders on custom designs and purchase them directly through the portal.
With Shopify, we integrated a login portal and shopping system. Keeping in mind that many people prefer to do their online shopping with their smartphones or tablets in the palm of their hands, we made sure Mel Spivak's shop was fully functional and scalable to mobile devices.
SEO and Email Marketing
While having a mobile-friendly website is a big plus for Google rankings, we continued to carry out SEO activities across the entirety of the website to boost traffic further. Intricate details such as alt texts and metadata often go by unnoticed by the typical visitor, but efficient optimization works wonders on increasing rankings. Last, but certainly not least, we carried out email marketing campaigns to notify newsletter subscribers of the latest news, exclusive offers, and promotions at Mel Spivak. Our marketing efforts brought Mel's existing client base closer to the company and made way for potential customers to become recurring.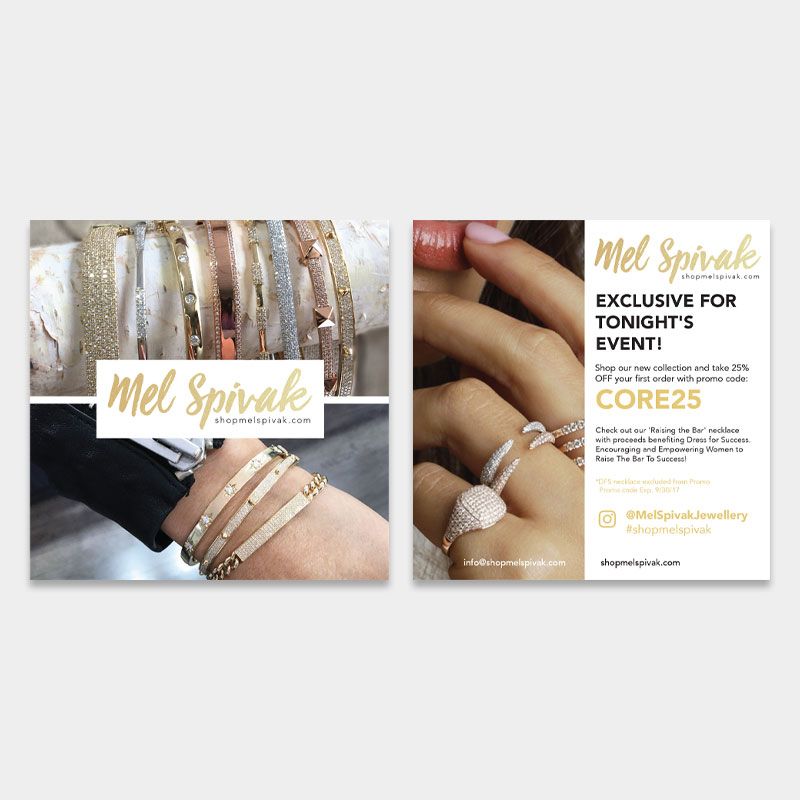 "With the same precision that lead designer Mel Spivak curated her jewelry, our team custom-tailored a website and marketing strategy that ticked all the boxes of our client's expectations.