Calwest
Cal West Attorney Services, Inc. is a reputable process server company based in Los Angeles, specializing in process serving and court filing services across Southern California and the United States. With a dedicated and experienced team, Cal West Attorney Services, Inc. is committed to providing top-notch legal support to their clients. Their personalized approach and attention to detail set them apart in the industry, ensuring customer satisfaction is their top priority.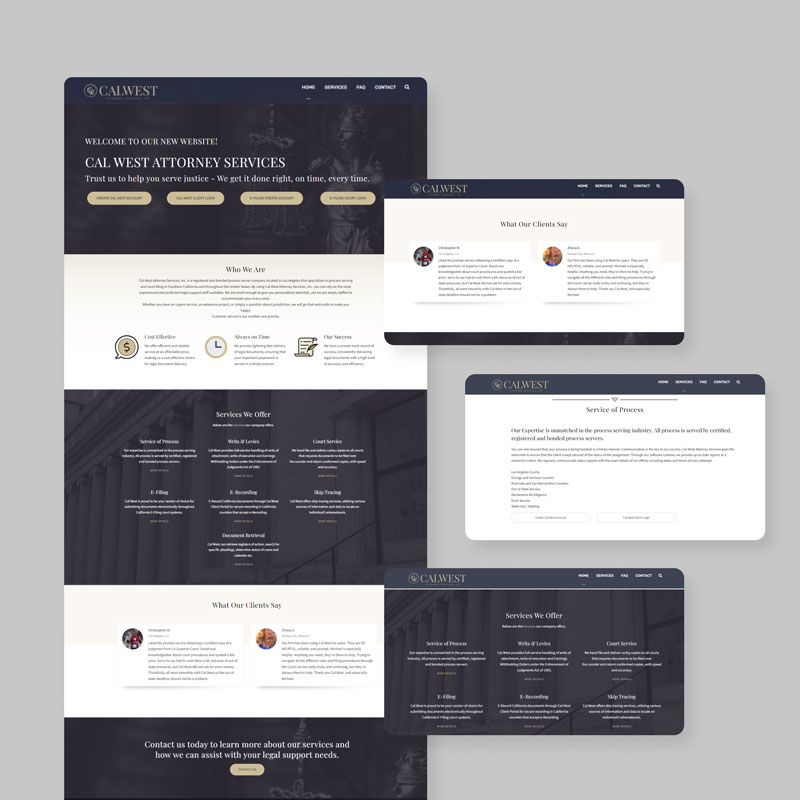 Web Development
We collaborated with Cal West Attorney Services, Inc. to create a visually appealing and user-friendly website. Using WordPress, we showcased their legal support services with a focus on responsive design. Integrated features and strategic call-to-action elements facilitated smooth communication and engagement. Meticulous attention to detail optimized performance and search engine visibility, ensuring a professionally designed website that represents their expertise.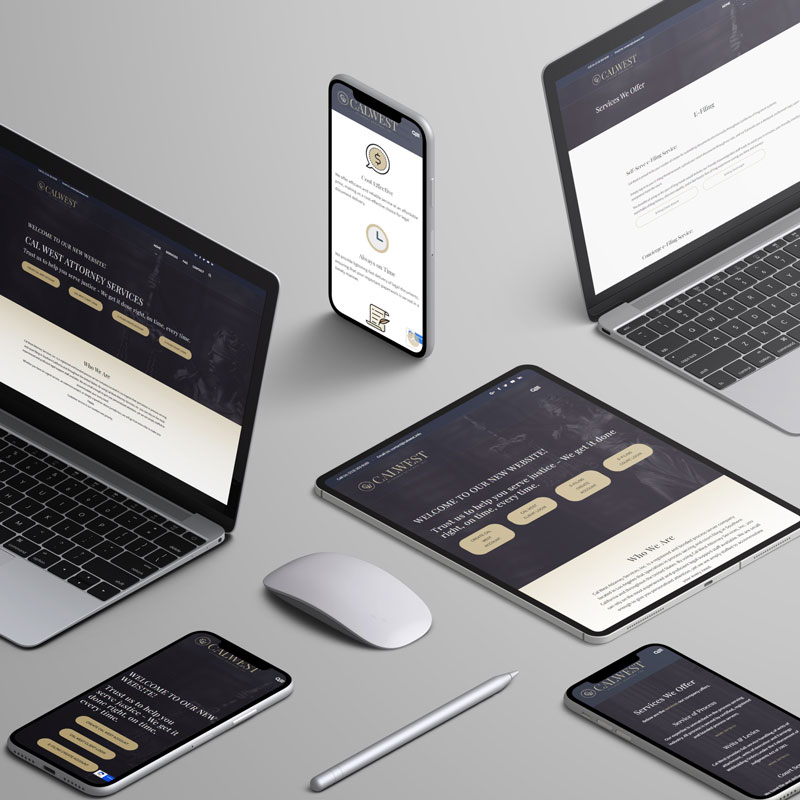 "The importance of good web design in the legal industry cannot be overstated, as it plays a vital role in capturing attention, conveying professionalism, and fostering meaningful connections.