Love from Iylah is an online baby and children's clothing store established in 2016, starting out as a family business. All of the articles of clothing are curated from reliable suppliers, keeping in mind the high quality of materials needed for delicate childrens' skin all while following current trends.
The Challenge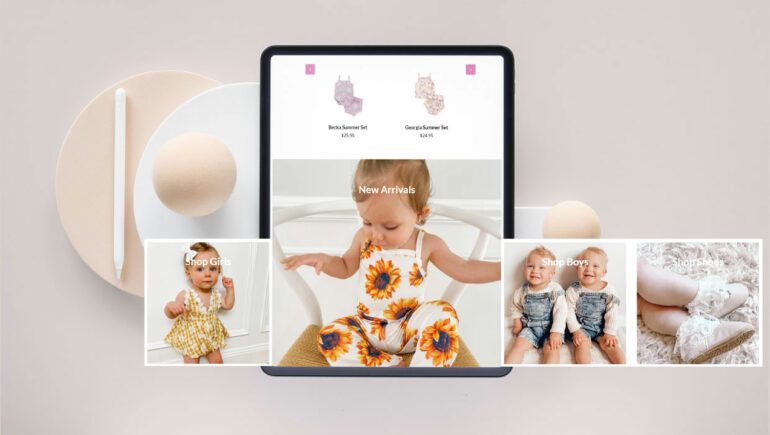 Love from Iylah is one of the many businesses that were impacted by the constant delays and supplier issues that resulted from Covid-19. The landscape for shopping has changed immensely since then, shifting focus from brick and mortar stores to eCommerce. However, not every eCommerce business can thrive among the ocean of competition that exists without a proper online presence. That can only be achieved with tactful strategy. The small business entrusted Digilite with the task of boosting their online presence and putting them on the map with dedicated search engine optimization.
Our Approach
Everything we did to reach consistent and promising results wasn't a work of magic — but rather, strategic implementation. Here are highlights of how we planned and executed effective search engine optimization for our client's eCommerce website:
Category page optimization — eCommerce websites frequently have many category pages for their products without proper descriptions or keyword-optimized text. Going through the individual pages alone can boost SEO results significantly.
Off-site optimization — We carried out off-site optimization activities such as backlink placement via guest blogging to expand the limits of SEO beyond merely the website.
On-site blogging — Writing and publishing keyword-optimized blog posts with appropriate inbound and outbound linking are SEO essential for any business.
Keyword targeting — Baby and children's clothing is a broad understanding and consumers are searching for far more specific terms. That includes "baby girl shoes" or "baby boy shorts". Our team aimed at ranking for specific, long-tail keywords that were in line with the products in stock.
Local targeting — The business primarily focused on local sales, which is why it was necessary to carry our local SEO best practices to ensure exposure across Australia. That ensured a higher chance of the website gaining traction from local audiences.
The Results
Implementation of all of the above activities led to significant results in merely a matter of three months. Here's what they looked like: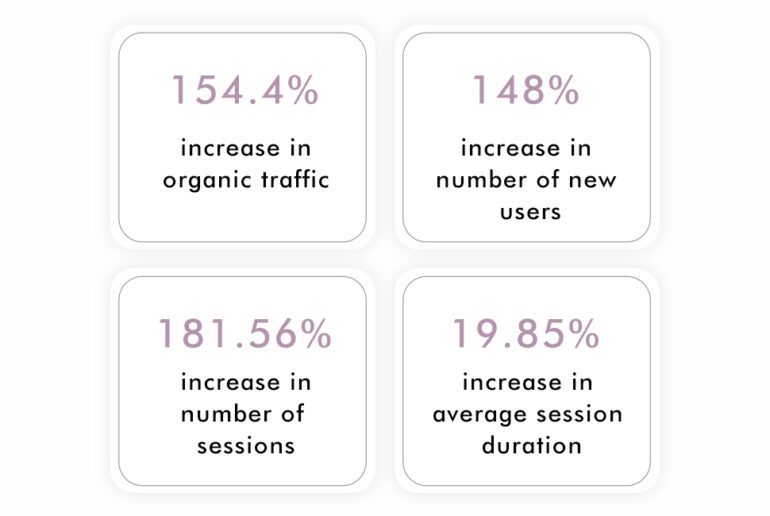 Keyword Rankings: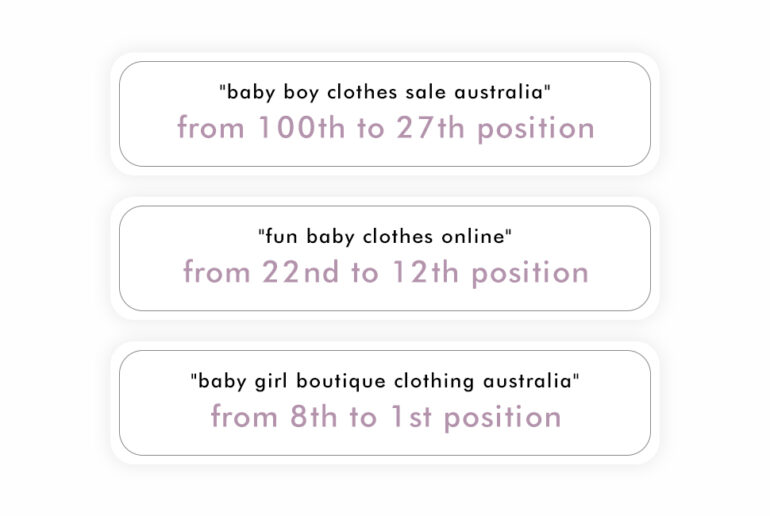 SEO can do wonders for your eCommerce business. Want to get started? Get in touch with us today.