Zestspot is an online kitchen supply store delivering premium quality brands of cookware and kitchen essentials to Canada and the USA. Zestspot came to us with the intention of boosting brand awareness across several platforms and, naturally as an emerging eCommerce business, attracting a new flow of customers. Our initial strategy was threefold: establishing an attractive online presence across social media, expanding on reach through influencer and email marketing, and converting more visitors into customers through tactful optimization and Google Ads.
Social Media and Influencer Marketing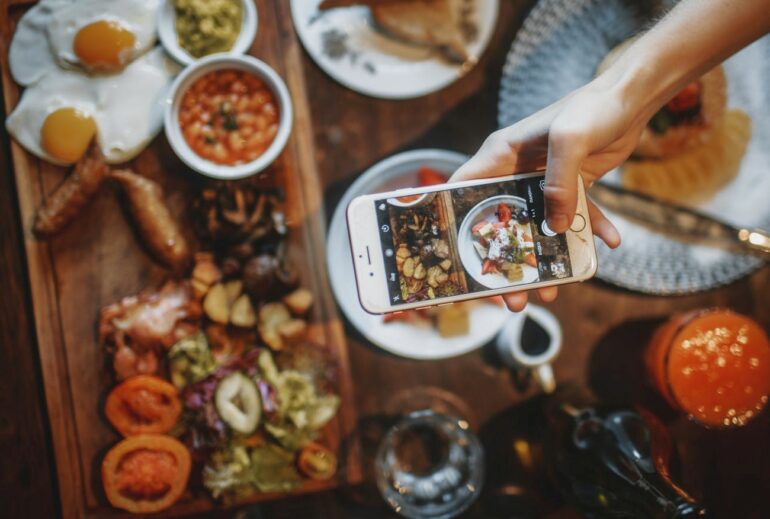 It goes without saying that social media profiles are often the representation of the whole brand's image online. For this, we tailored a simple, cohesive, and attractive social media feed that captured the hundreds of branded products available on Zestspot's store. We aimed to emphasize not only the number of available products but also the quality. Zestspot carries a range of kitchenware, cookware, and bakeware products by renowned brands such as De Buyer, Cuisipro, Emelie Henry, and others.
It is a fact that compelling content loses its value if there is no one to enjoy, appreciate, and interact with it. This is why we moved to the next stage of Zestspot's custom-tailored social media strategy that aimed at expanding company exposure. In order to achieve this, it was necessary to carry out more tactical efforts, such as:
Opting to schedule social media posts on the best times and days for substantial performance, according to research.
Avoiding days and times when Zestspot's current and potential audiences were passive.
Launching paid ads on Facebook and Instagram to expand the scope of exposure across social channels.
Sharing blog posts across social media to boost traffic flow to Zestspot's website and strengthening the connection between web content and social media.
Hosting frequent contests and giveaways to boost follower engagement.
Aside from this, Zestspot trusted Digilite with an exciting approach to boosting their brand awareness through social media — influencer marketing. This is a marketing strategy that is rapidly becoming prominent and will continue to develop in the future. For Zestspot, we primarily aimed at contacting micro-influencers (with 10-50,000 followers) or pages that do not represent a particular person but have access to a wider audience (with 50,000+ followers). All of these efforts combined ensured Zestspot a strong entrance as a brand into a sphere where there are hundreds to thousands of competitors.
Search Engine Optimization
Undoubtedly, SEO strategies for eCommerce websites vary to an extent from traditional websites. Why? In this case, the most minor changes, or lack of addressing minor concerns, impact possible sales. This is especially the case with broken links and buttons which must be optimized frequently to ensure a sale is not lost due to a technical failure.
Moving forward, keyword research is as crucial as ever, especially with other competitors on the market who are selling similar products. Having a one-up in ranking makes the difference between if a potential customer lands on Zestspot's store or the next. It may be difficult to target long-tail or implement inbound and outbound linking on eCommerce sites since much of the focus is on the products. However, we tactfully strengthened Zestspot's SEO stance with effective content marketing. By creating blogs that ranked at keywords we directly aimed at, including outbound and inbound links, along with offsite content creation, we reached significant results, such as: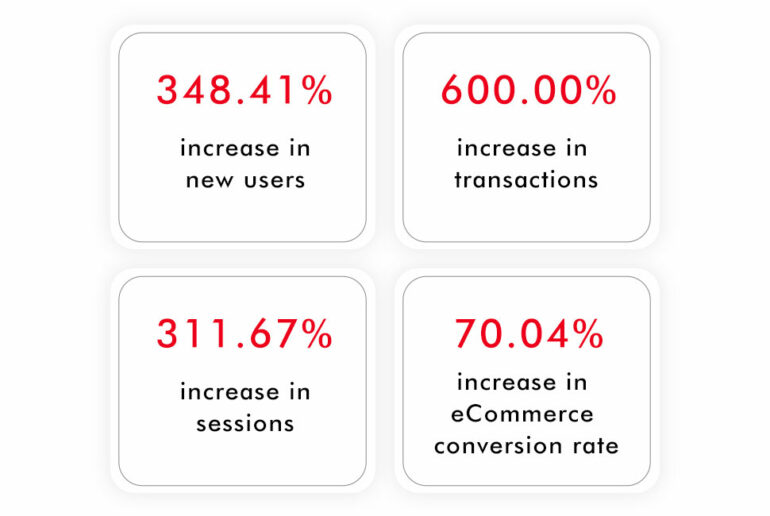 Google Ads for eCommerce
Last, but not least, Digilite accumulated and launched a Google Ads strategy aimed at increasing sales and conversions for Zestspot. While establishing brand awareness through building a strong online presence and reputation over the long-term is effective, it is also best to bring the company to the client instead of merely waiting for it to be found. A well-thought-out Google Ads strategy gave just that additional boost that we were looking for to succeed. With this, our very first convertible purchase came through Google Ads, paving the way for more to follow.
Want your business to be featured next in our case studies? Contact us to kickstart your project today.