Over the course of four months, Digilite helped Inflo Software create a strong online identity for the company through Search Engine Optimization strategizing and management. We've had the privilege of partnering with Inflo on a wide array of activities – from Marketing Strategy and Buyer Personas creation to competitor analysis and Brand Concept update.
Inflo's main goal of the SEO strategy was to create a strong online identity for the company that could generate qualified leads. Here's how we did it.
The Challenge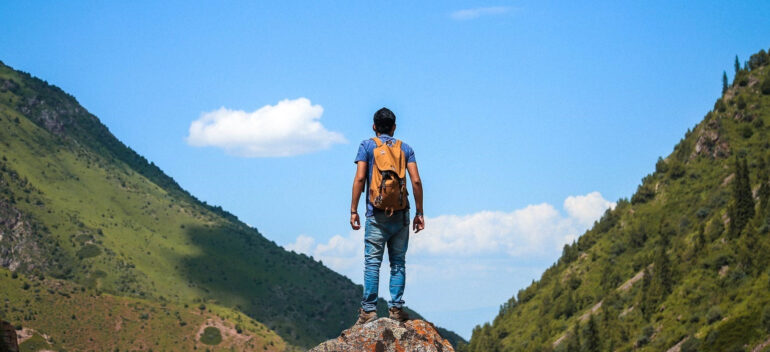 The primary goals for the SEO campaign were to improve the keyword ranking on search engines and reach effective lead generation on the website.
The challenge was to strategically complete high-priority configurations on the website related but not limited to performance, non-crawlable webpages, broken links, and mixed content.
Our Approach
We know that SEO activities should primarily be directed towards external link building, Google My Business, and traffic boosting. Alongside the primary SEO activities, additional actions were taken to reduce loading times specifically on mobile devices aiming to optimize our efforts.
A thorough audit was conducted by our professionals which laid the ground for a series of proposed technical and content changes such as:
Optimizing website structure for flexibility and efficiency
Competitors research
Content optimization
SEO friendly URLs to push rankings
Meta description writing for all pages to improve keyword ranking
Title tags improvement for all pages to increase keyword ranking
Integration of Google Search Console & Google analytics for monitoring and tracking
Implementation of Robots.txt to help Google bot crawler to find and index new pages
Sitemap generation to help Google crawlers find specific pages to rank on Google
A thorough examination of analytical data
Setting up periodical reports to trace key metrics.
The Results
Carrying out the above-mentioned SEO activities yielded the following results: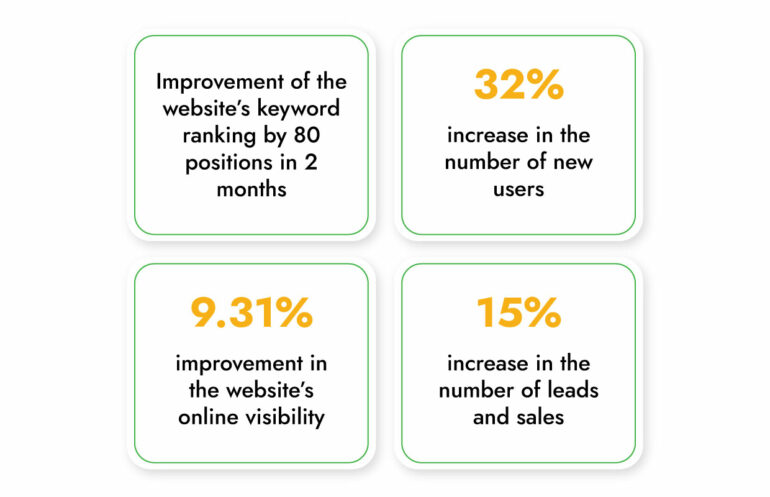 Want this to be your business next? Get in touch with us for a quote today.