Earlier this year during Collision conference 2018 it was announced that Google My Business is very important for the company's online reputation.
You should:
Get those reviews.
Experiment with Q&A, Posts, Reservations, Events.
Use eye-catching video and images.
Get your business data right.
Days ago Google My Business rolled out the new Google My Business App, designed to allow merchants to work on the go. Let's take a look at some advantages that app provides to its users:
Stand out on Google with a great Business Profile.
With a press of the new Post button in the app, you can upload a photo, create an offer or event and add it right to your Business Profile on Google. You can also manage your business information on Google from the Profile tab and watch your edits appear seamlessly across Search and Maps.
Your customers on Google—all in one place.
When people find you on Google, they can connect with you in a number of ways—by messaging you, following you, booking your services, or leaving a review—right from your Business Profile.
You'll be able to see all of these customers on Google in one place from the app's new Customers tab.
From here, you can easily respond to customer reviews and post offers to your followers to keep them coming back in the door.
Keep track of the results that matter.
See how many people are finding and connecting with you from your Business Profile on Google. They have put your profile results front-and-center on the home screen so you're always in the know.
The layout is clearer and contains three new tabs in the footer menu:
Home Tab in GMB App
This tab offers snippets about the business which can be individually clicked into:
Insights
Your Followers
Latest Posts
Posts Photos
Reviews
Google Analytics (If Linked)
YouTube (If Linked)
Google Ads
Customers Tab in GMB App
The customers tab offers two sections: reviews and followers. Review section allows you to view customer reviews and respond to them. Followers section will allow you to see who has followed your business, with the new Follow Option.
Profile Section in GMB App
It's all about your business details. Clicking the Pencil Icon or View All takes you to an Edit Business Info tab, where business details can be updated/edited.
People are searching for your business on Google.
Turn those searchers into customers with the new, free Google My Business app.
Available for download in Google Play or the App Store today.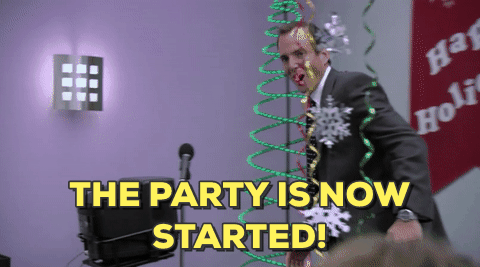 Need more assistance? Contact with our Digital Marketing team. We will be happy to listen to your story and help you boost your business with Google My Business app.