What if you could merge WhatsApp, Facebook, Uber, Amazon, and many more into only one app? You'd end up with a "super app" that could easily replace several apps on your smartphone. That's exactly what Chinese company Tencent has done by launching WeChat — a one-of-a-kind multi-purpose app that has integrated the key features of several famous apps and tools into one. Should you try it out for personal use? Well, yes if you want to. But today we're discussing why WeChat may be the next best thing for marketing your business.
What is WeChat
Before we can understand the link between how an app popular in Mainland China can be an asset for your business, let's look at all the ins and outs of the app. The best place to start is by pointing out that access to mainstream websites and apps is greatly limited in China. With limited access to famous social media channels and features, people needed a form of communication that also complied with state regulations. That's how WeChat was born in 2011.
What can you do on WeChat? Just about everything you can imagine, actually. The app is used for anything from messaging and video calling for communication, to paying utility bills, online shopping, sharing "moments" similar to social media, playing games, and even financial transactions in non-virtual shops with WeChat Pay. It's an understatement to say that the app really can do it all, and all of this is packed and ready to use on the go on a single application.
Demographics and Stats
So why opt for it exactly in terms of marketing? Let's look at some numbers that might catch your attention.
As of 2020, WeChat has over 1.2 billion active users, of which 70 million are outside of Mainland China. Wechat reached this milestone just as quick as other social media giants like Facebook and WhatsApp.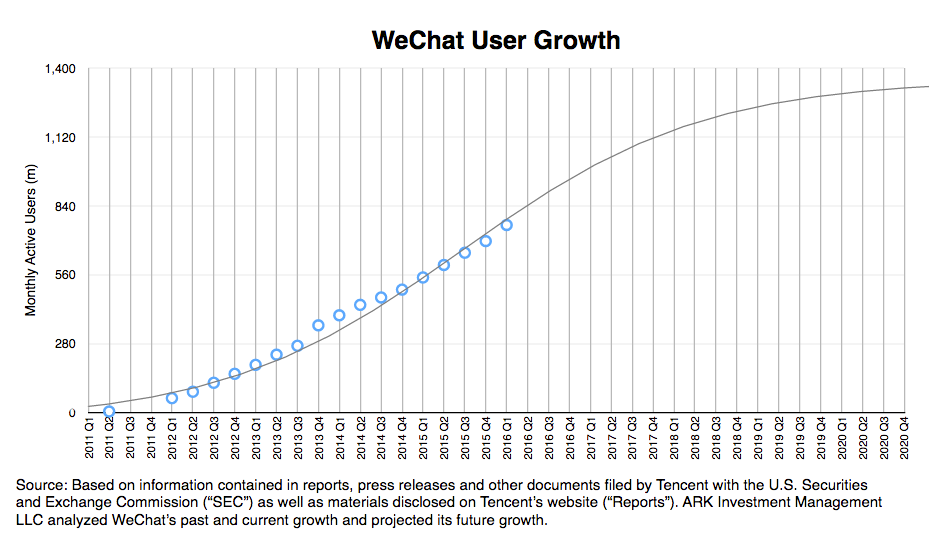 Among 87.6% of users, WeChat is their most frequently used application according to the CAICT survey.
Over 800 million Mainland Chinese use WeChat Pay for a variety of online and offline purchases. Besides China, WeChat Pay is accepted by merchants in 25 other countries.
More than 81.5% of users spend at least 1 hour on the app every day.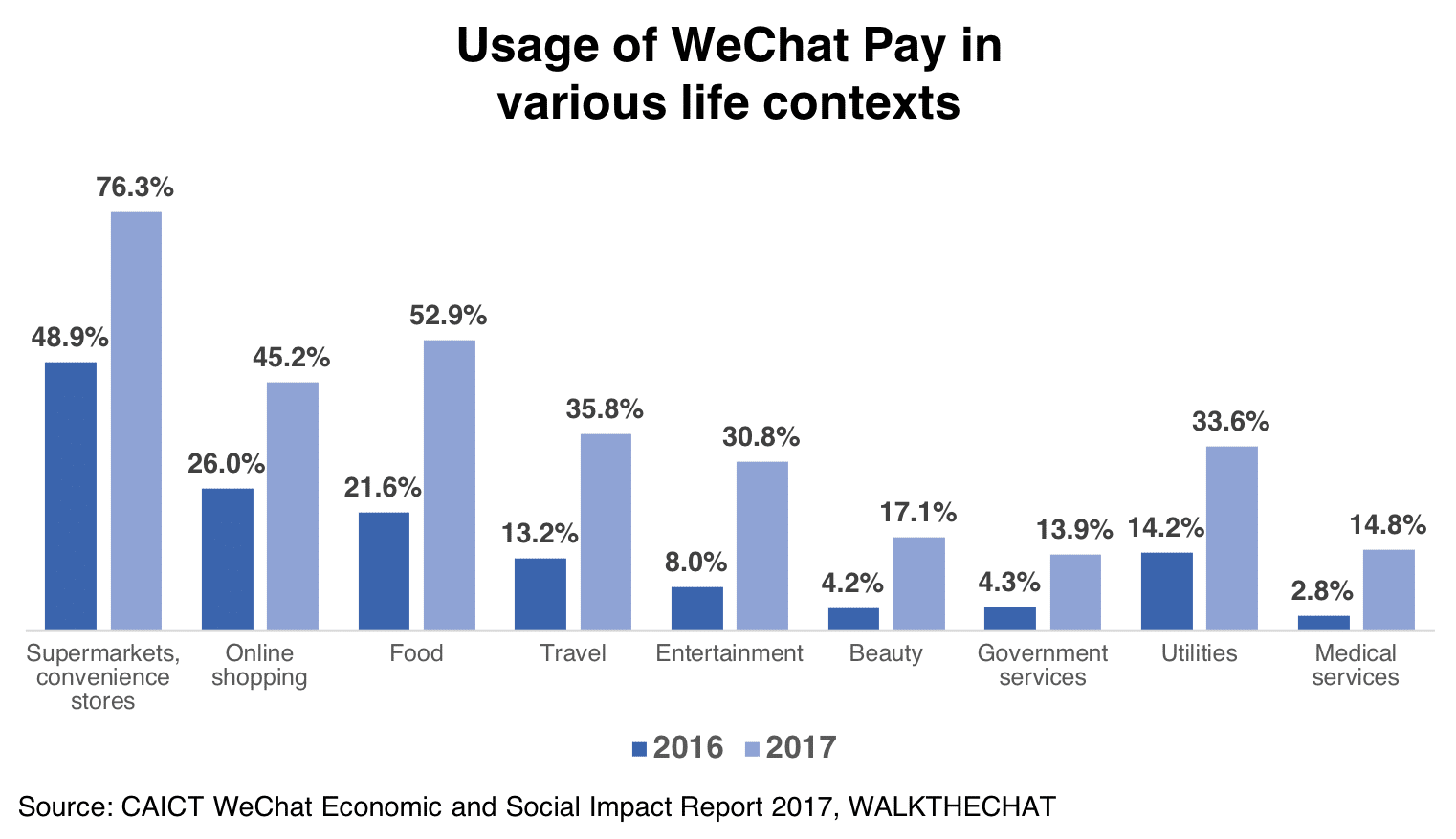 More than 81.5% of users spend at least 1 hour on the app everyday.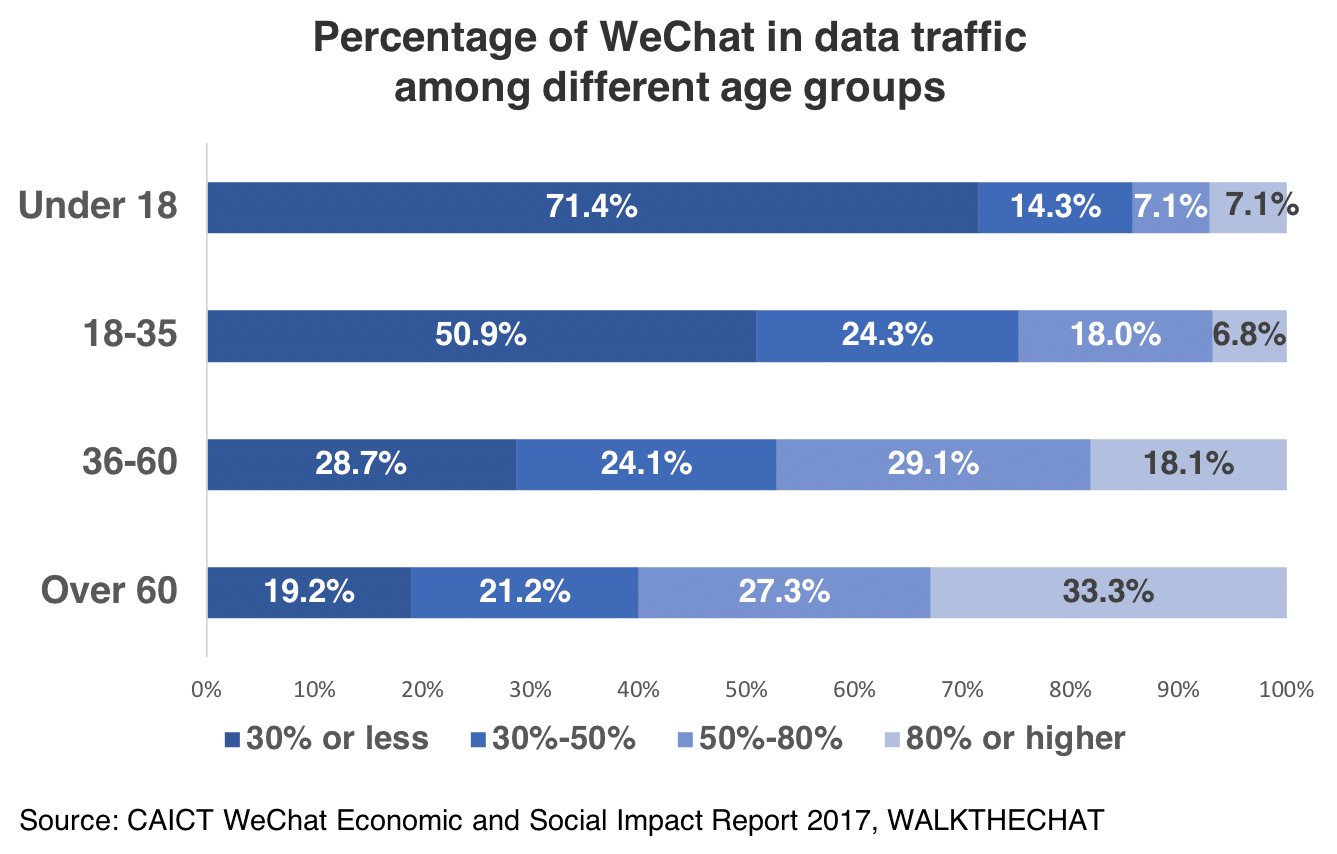 Digi-tip: Digilite's marketing team believes that with these growing insights, WeChat has a lot of potential to be a valuable asset for many businesses.
WeChat for Business
Now that we know the great potential of WeChat, where can we go from here? Just like with any marketing strategy, it's important to determine what your aim is. With WeChat's near endless possibilities, it's best to pick out a few primary objectives first. The best place to start is by opening an official WeChat account and showcasing the best of your brand on your profile.
Another unique feature that WeChat has is the incorporation of Mini Programs within the app. Mini programs are essentially sub-applications that act as branches to the main part of the tree. People can open their own Mini Programs and generate users. 4.4% of all Mini Programs users outside of China are in Northern America and 9% are in Australia and surrounding countries. As of 2019, there are 1 million active WeChat users in Canada and 2 million Chinese-Canadians from Mainland China. Utilizing Mini Programs comes with a lot of hidden benefits that we'll get into a bit later on in the article.
While the application is not fully embraced by marketeers yet, there's still significant competition. This means you need to put all your effort into creating a relevant and engaging profile to boost your visibility. This can be done through effective content creation and including visuals like animations and videos.
Utilizing Mini Programs
WeChat's Mini Programs have a charm of their own, along with an average 746 million monthly active users. These programs are essentially apps-inside-apps and can be anything from an Ecommerce shop to a bike rental app. The Mini Programs have an advertising system that you can utilize to your advantage, such as: banner ads, mini-game ads, and pop-up ads depending on the type of Mini Program created.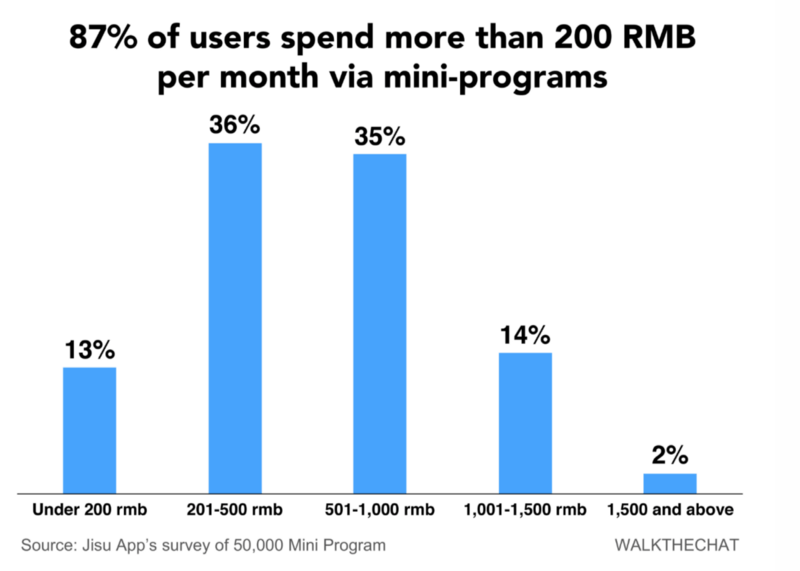 Besides advertising your business directly through Mini Program ads, with a little more time and effort this feature has the potential to take your company or service to new heights. Mini Programs can be used to add supporting features to your core service or product. A popular example of this is Ecommerce shop integration. Buying and selling through e-shops is common on WeChat and with quick integration of WeChat Pay, this can serve as an extension to your main brand. Investing resources in creating a Mini Program will help to add value to the company's reputation on and off WeChat.
Digi-tip: Instead of cutting down, opt for scaling up! Even if it requires going into uncharted waters.
How to Advertise on WeChat
Paid promotions are the next step in boosting your business' visibility to greater heights. WeChat offers several types of paid promotions that you can opt for. The founding company Tencent has optimized paid ads to not fall behind any of its competitors. You can use audience targeting to reach a specific audience based on age, gender, geolocation, and behavioral interests. Optimizing your paid ads is as easy with WeChat as it is with any other social ads.
Moments advertising is one approach you can take which will remind you a lot of Facebook newsfeed ads. There are two types of Moments ads you can make: Image Ads or Video Ads. With the former, you can have one image under the spotlight or combine up to 6 images while the latter is made up of a short 15-second video. The aim of Moments ads is to generate more leads either to your official WeChat page or an attached landing page.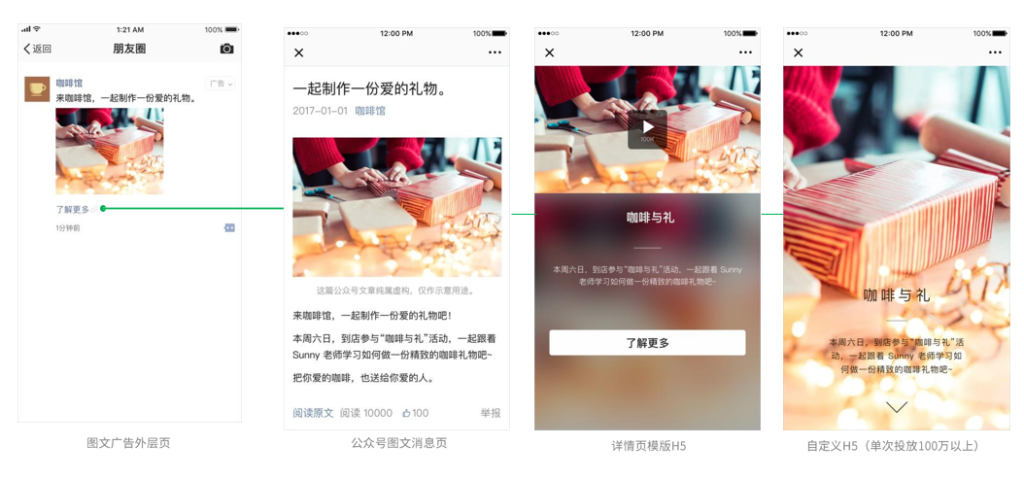 An alternative form of advertising on WeChat is with Banner Ads. These can be placed at the middle or bottom of related WeChat Articles or at the bottom of Mini Program pages. The banners are more brief and to the point, which is optimal for advertising for special promotions or leading to an app download.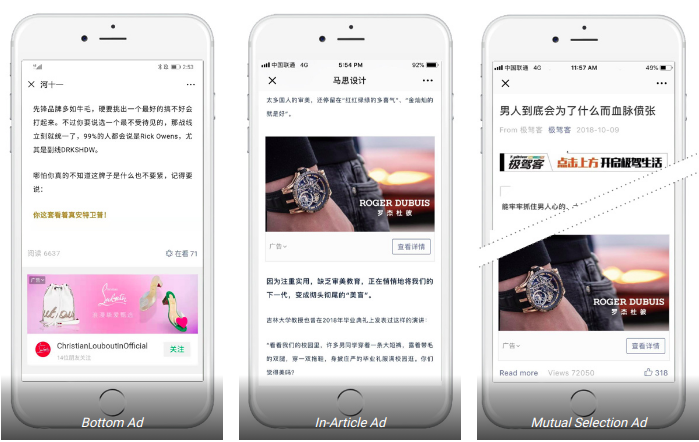 Concluding Thoughts
WeChat is a fresh and resourceful platform to consider integrating into your marketing strategy. The app's multi-functional and one-of-a-kind concept make it a great avenue to build your brand on. Expand it even further using one of the many paid advertising methods or even generate your own Mini Program to add more value to your business. Even if the app's demographics and target audience aren't ideal for your business now, the potential for growth is certainly underway and is worth at least considering.
Contact us and we'll help integrate WeChat into your business's digital marketing strategy today.