The reviews people are leaving about you, your products or your company have an impact on your public image. Online reviews, as an important component of what Google calls E-A-T (expertise, authoritativeness, and trustworthiness), are powerful signs of trustworthiness — an important ranking signal. As a result, maintaining and improving your online reputation should be part of your SEO strategy.
Improving your online reviews, also known as reputation management, is a growing service offered by SEO agencies. At Digilite, we frequently include it as part of a comprehensive SEO strategy. The aim is to raise the number and quality of reviews online, which will strengthen your public image, significance in search results, and accessibility among local SEO listings.
Negative Business Reviews Can Actually Boost Your Credibility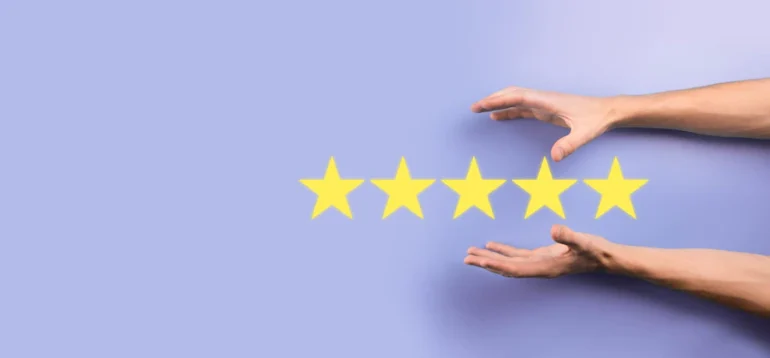 Do negative reviews help SEO?
When consumers only see positive reviews, they mostly become suspicious.
According to Harvard Business School research, mildly positive reviews are frequently more convincing than exceedingly positive reviews. To put it differently, those ecstatic customers are a little too ecstatic, and their reviews tend to elicit suspicion.
According to research, when determining whether a business is reliable, customers prefer to see a combination of good, moderate, and negative reviews.
This is true whether you are a small-town bakery or a worldwide E-commerce store. If a wide range of reviews leads to increased trustworthiness, it logically follows that consumers will be more likely to invest time on your website, thus also increasing your long-term search engine rankings.
Time on page (the amount of time spent on the page) and session duration (the total amount of time spent on a site) are both important metrics to consider when trying to improve SEO. Make sure you publicly respond to negative SEO reviews and offer a genuine apology and a solution.
This demonstrates outstanding customer service and encourages customers to purchase your goods and services. Use bad feedback to boost your business, improve customer satisfaction, and develop stronger customer relationships.
Negative reviews and Their Impact on Search Engines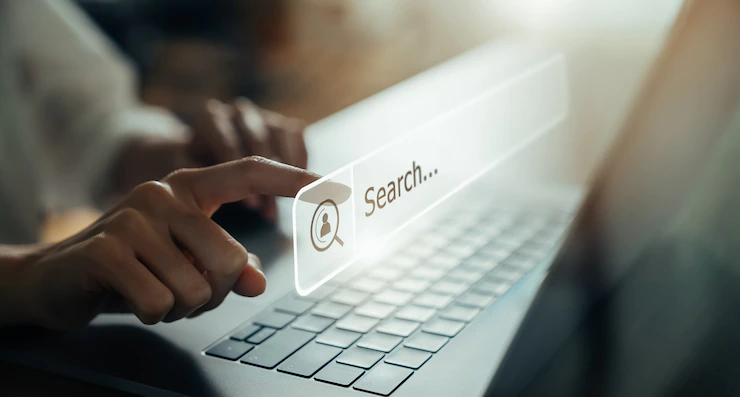 Online reviews are the fifth most important factor in determining your business's ranking on Google. As of 2017, the effect of Google reviews on SEO had increased by more than 20% year on year, and this figure is expected to rise further as customers increasingly rely on online reviews when making purchasing decisions.
Tips for Dealing with Negative Business Reviews 
Negative Business Reviews Can Assist Your SEO and Content Marketing Efforts 
If you mine the data contained within each negative comment, you may be able to improve and target your SEO strategies.
Negative feedback can assist you in better understanding your target audience. As you read, consider the following:
What did this customer expect that we didn't provide?
What was this customer promised that we didn't provide?
What concerns does this customer have about our products or our business?
What kinds of searches would lead a different consumer to this content?
You could write a series of blog posts or social media posts addressing each of these concerns.
For instance, if the concern is about the time it takes from order to plate, you could write posts about your attitude towards food, emphasizing the fact that orders are made on-demand with fresh ingredients.  You'll gain a better understanding of your audience, and you may gain a new audience who is less likely to complain.
Increasing Your Engagement Numbers 
It is preferable to have individuals engage with your company with negative comments rather than no engagement at all. Customers can interact with your brand through reviews, and you can respond to them. Because engagement is important in SEO.  The more interaction you have, the better it will be for your business in the future.
When understanding how negative reviews affect your business keep in mind that engaging with negative business reviews gives you the opportunity to demonstrate to potential customers how you manage a negative experience. Do you make an effort to make things right for the customer? Do you guarantee to take action to improve the situation? People with an interest in your service or product will see your response, which will confirm that you care about your customers.
Adding Relevant Keywords to Your Brand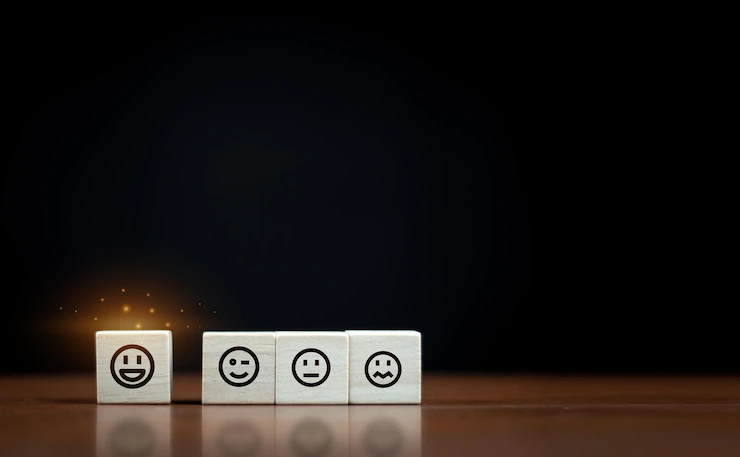 Even negative business reviews incorporate keywords related to your business. Keywords in reviews are beneficial to your overall SEO because they draw attention to what your business is doing while also supporting your own SEO strategy by triggering industry-specific keywords. The keywords inside the reviews will assist you as long as they are on Google Verified Review Partner sites and software.
Delete Negative Reviews or Respond to Them? 
The only bad reviews you should delete if at all viable are spam or fake bad feedback. If you really can classify them, you can try to have them deleted or disputed. Replying to reviews, on the other hand, is always a good idea. You can benefit greatly from engaging with your buyers on third-party review websites. It is not required, but it can be advantageous to react to all types of customer reviews.
Does Responding to Google Reviews Help SEO?
Google My Business, on the other hand, is a different situation. Google confirmed that replying to reviews left on your Google My Business account will improve the ranking of your page. Reacting to reviews, both positive and negative, demonstrate your company's credibility and involvement with its customers. If you want to rank higher than other businesses in your industry, you should reply to every review, regardless of whether they are negative, positive, or neutral. Never delete a review in this case.
Another unintended advantage of replying to negative reviews is the opportunity to encourage the person to change their review in response to you. If you apologize and offer to make things right, the individual may alter their review to something a little more positive, delete their negative comment, or end up leaving a completely separate positive comment.
Concluding Thoughts 
SEO is certainly influenced by reviews. If you aren't already paying close attention to reviews and trying to manage them, consider this a wake-up call and get started right away. Don't be frightened of a few bad words, no matter where you are with review management, tracking, and responding. Negative SEO reviews aren't the end of the world, and they may even benefit you if you are approaching them in the right way.
Negative reviews can allow your organization or product to seem so much more genuine and truthful. It also allows you to share your company's voice by replying to criticism, demonstrating that you value your customers and are dedicated to enhancing your products or services. Letting negative reviews remain associated with your company and taking steps to correct them can help you transform them into an overall positive situation for your company.
When concerns arise, an SEO-specialized agency can assist your company and minimize the damage to your search engine rankings and public image. We offer a wide range of SEO services, including negative SEO, local SEO with tips and more.
Contact us if you'd like to learn more about how an SEO strategy can boost your company's online organic visibility while mitigating the negative impact of bad reviews.