Christmas is almost here and it is time for fun, celebration, family, and a whole new world of festive related marketing campaigns.  It has become one of the Christmas traditions, just like switching on Christmas lights, to enjoy the heartwarming adverts. Those definitely became one of the greatest customs, with each brand trying to maximize the sentimentality of their commercials. Marketers are always looking for Holiday marketing trends and new, interesting, and authentic methods to creatively engage their audience.
It might be the most wonderful time of the year, and it's undoubtedly one of the best to look back on some of the outstanding Christmas campaigns of recent years. So, let's get started!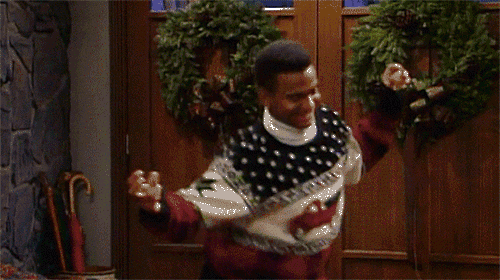 'The Long Wait'
Christmas is the time most of us wait for so long to come. Remember yourself as a child impatiently waiting to see magical light of the Christmas tree, and of course, receive the long-awaited gifts.
John Lewis in 2011 short advertising campaign depicts a young boy who frustratingly watches the clock ticking away and nervously waits for Christmas to arrive.
While he may seem to wait for the numerous presents for Christmas, the commercial shows another sweet side of the story. On the actual Christmas day, the boy rushes to his parents' room to present the gift that he was sweetly storing for them.
'1914'
On Christmas day of 1914, Christmas magic expanded its wings to even on the Western Front. On that day, British and German soldiers forged a truce. That evolved around 100,000 troops who took part in unofficial ceasefires and socialized with another as a celebration of the festival period.
100 years later, in 2014, as an honor of the 100 anniversary of the truce, Sainsbury's created an advertisement portraying the event, in partnership with The Royal British Legion.
They have made a profit of around £1 from the chocolate bars, which was all given to the charity as a support of the members and veterans of British armed forces and their families.
'Too Good To Share'
All I want for Christmas …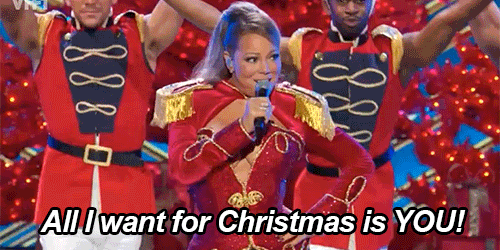 This is a Christmas classic, that everyone will recognize immediately. Walkers did a smart marketing step to use this well-known song and with a slight change show it in a different contest.
As Mariah Carey states in the advert, Christmas is a magical time, time for giving and time for caring. She walks through the backstage and gifts different presents to the crew. But ever wondered what she wants for Christmas? Well, all Mariah Carey wants this Christmas is WALKERS!
Also, the adverb perfectly depicts the main message of the campaign, which is "Too good to share."
KLM's bonding buffet
Many will agree that Christmas is all about family, and bringing people together for the magic and celebration. Unfortunately, sometimes not everyone is able to spend this magical holiday with their loved ones. In recognition of this, in 2016 KML hosted a wonderful campaign of ' bonding buffet' which was designed to bring together twenty travelers of various nationalities for Christmas dinner at Amsterdam's Schiphol airport.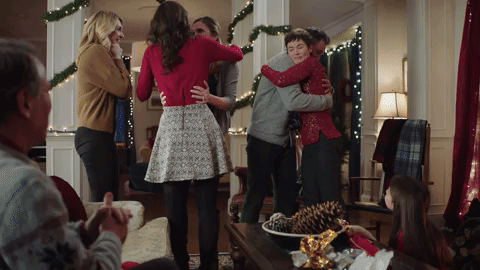 Besides having a primary goal to "translate its figurative spirit of connection in a literal format," other perspectives of the campaign were to also make people come out of their phones, and gadgets and have the courage to interact with others around.
The campaign depicts the real-life experience of the people in the airport coming together which makes it even more heartwarming. Let's watch it all together!
'The Man on The Moon'
Another wonderful Christmas themed commercial of Lewis, this time with another target and depiction. Studies show that a significant number of older people experience loneliness during the festival season.
In his 2015 commercial John Lewis perfectly depicts this problem and does it in an emotional, effective, and connecting way. It shows how a young girl on earth does her best to connect to an elderly man who is living on the moon and makes friends with him.
'Coming Home'
It's time to come home. This is what the commercial is about. Similar to the previous commercial, 'Coming Home' of the German Edeka addresses the same problem of separated families and elderly people's loneliness during the holiday season.
It's an emotional, yet heartwarming and an effective advert that makes you appreciate the time you can spend with your family and loved ones. It also has a quite shocking ending and an interesting twist of the action, that makes you fully engaged with the story despite the short duration of the video.
Without any spoilers, let's enjoy this amazing commercial and one more time appreciate our homes and families.
'The Bear and The Hare'
Did you know that there was once an animal who had never seen Christmas? If not, then simply watch another Christmas commercial by John Lewis, about a bear and a hare.
The story tells a message that no one should miss a wonderful Christmas celebration and everyone deserves to experience the magic of Christmas at least once in their life. Consequently, the advert portrays a bear waking up on time in winter thanks to the gift of a hare, a clock and gets to experience the beauty of Christmas, the wonderland, and the fairy Christmas tree.
The beautiful music accompaniment and well-thought animation design will make you enjoy this advert even more.
https://www.youtube.com/watch?v=XqWig2WARb0
Now your heart has to be full of Christmas magic and love. Let's keep it open for the wonderful and touching Christma campaigns of 2020. We wait for some surprising and extraordinary ones. 2020 please surprise us!