We know, that photographers share their work online on multiple platforms to get new prospects. Also, we understand how it is important to have an appealing and user-friendly website. So, are you looking for a way to demonstrate your photos beautifully on your site?  If your answer is yes and you decided to use WordPress, there're plenty of plugins that help you to add your photos and display them online.
But WordPress likely won't offer everything you need out of the box. If you want to ensure you have all of the important features, check these 7 best WordPress plugins for photographers that will help you create an amazing website.
#1 Envira Gallery
If you're looking for the responsive WordPress photo gallery plugin, meet Envira Gallery. It will help you to create attractive and professional galleries that look great on all devices out of the box.
Envira offers more than 25 different add-ons to let you create the most beautiful image gallery using WordPress. You can share your pictures from Instagram, Dropbox, Behance and a variety of other sources. Besides all the advantages, it is  SEO friendly. So, you can easily be found in search engines and have a fast-loading WordPress site.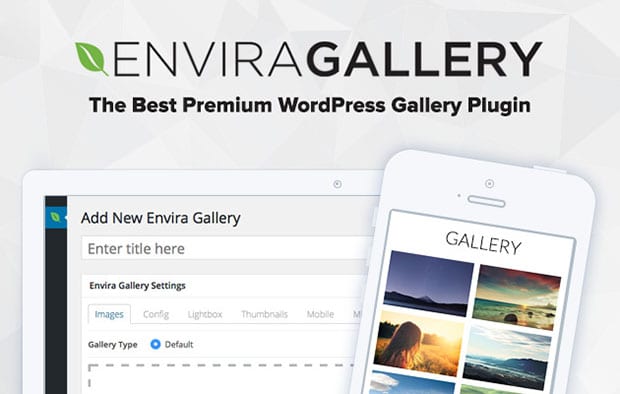 #2 Storyform
Storyform gives you an opportunity to add stories to your photos in an extraordinary style. It's very simple: add it to a post, and it will turn the post into a photo-essay for you.

This very useful and feature-rich plugin comes with full-screen responsive magazine layout, multi-column content space, large visual content, animations, captions and much more.
If you want to engage users by telling them the stories behind your photos, then Storyform is a great plugin to use.
#3 Photo Gallery by 10Web
A good gallery plugin is a must-have for the photographers. Photo Gallery by 10Web helps you to generate unlimited photo galleries. For instance, you can create a slideshow, show images as thumbnails, or display them using a variety of layouts.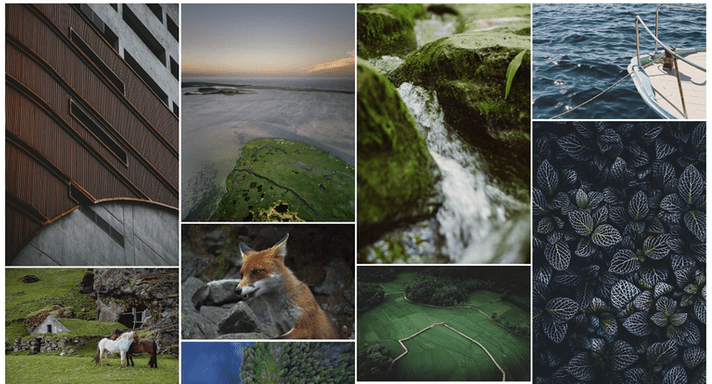 Showing off your portfolio with Photo Gallery by 10Web is a lot easier. Also, it includes widgets to help you showcase your galleries wherever you want on your site. Moreover, you can use a watermarking feature, to protect your images from theft.
#4 MetaSlider

Slider plugins are another one of those essential WordPress plugins for photographers that almost every website needs. With Meta Slider you can add a customizable image slider nearly anywhere on your site, via an easy-to-use interface.
You can use slides to show off your best project, collect photos from different events or collections, or in whatever way works best for your website. Including a slider with few particularly striking visuals on your home page is an especially smart strategy.
#5 Soliloquy
Gorgeous photos on your website? Soliloquy is the answer! You can add both full-width sliders or small-size sliders with beautiful animations and display your photographs elegantly.
It allows you to build fully responsive and user-friendly sliders that look great on all types of screens. Don't forget to create a beautiful image and video sliders in just a few clicks using a simple drag and drop builder.
It offers tons of features including slider templates, dynamic sliders, product sliders, full screen lightbox, importing abilities from Dropbox, Instagram, and much more.

#6  WordPress SEO by Yoast
In any case, do not ignore SEO.  It is essential for all types of websites to gain more traffic and loyal visitors. Having popularity in search engines, ranking better in the search result pages is really important.

Yoast SEO is one of the best WordPress SEO plugin available on the market. While using this plugin you can optimize your photography website for better ranking in search results. It allows you to optimize your pages by adding meta tags, focus keywords, sitemap, social metadata, and much more.
#7 MonsterInsights
With MonsterInsights you will be able to monitor the traffic on your WordPress website. It defines how your users engaged with your website and provide essential data that you can use to improve.
This plugin ensures the need for using the much complicated Google Analytics interface and makes it easy to set up Google Analytics on your site.

A pro version of MonsterInsights includes even more features, including ad tracking, e-commerce tracking, popular post tracing, events tracking, and tons more.
That's all. We hope this guide has helped you find the best WordPress plugins for your photography business. If you can't find what you are looking for and you need a custom WordPress plugin for your photography business, we got you covered. Contact us now and let us build an outstanding website for your business.