Over your lifetime, the consumption of media has already changed drastically. For Boomers and Gen Xers, the shift has been earth-shattering. Both generations will remember a time before mainstream computing when TV was dominated by the Big Three TV networks (NBC, ABC, and CBS), and newspapers and magazines were the main way to stay in touch with what was happening.
The modern landscape of media is very different than it was back then – and the coming years will see even more prolific changes.
1. In the US, we're nearing "peak media".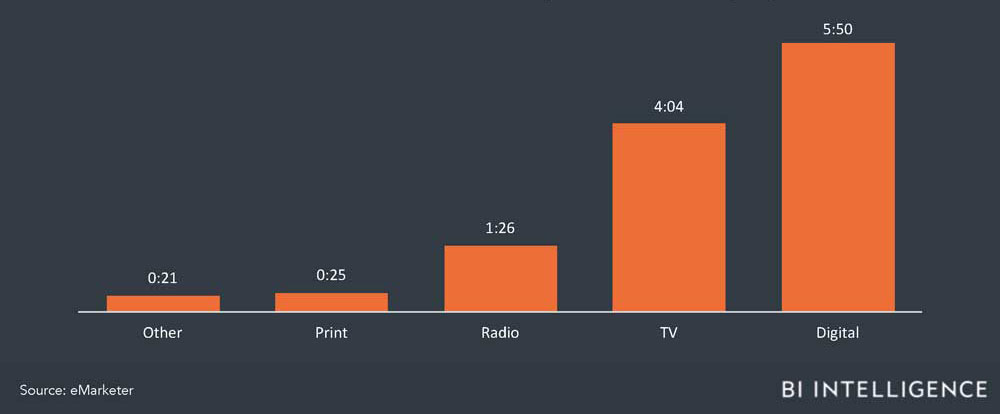 Products get better. Nations get richer. People become healthier and more productive; it's how life works. Media has always worked this way too.
Digital media is becoming the need of the hour with more and more businesses whether educational or non-educational ones entering into the domain rapidly.
Business Insider's Henry Blodget and Sara Silverstein discuss the argument that we're nearing "peak media" in the US. According to a recent study, the average US adult spends 12 hours a day consuming tech and media, and Blodget says that's been driven by the rise of the internet. He doesn't see the amount of time used to consume media increasing meaningfully going forward.
2. Humans will always want compelling stories and information, and we will want to consume, share, and discuss them in the most convenient ways possible.

While advertisers steadily increase their outlays on digital media, the consumers they're chasing are in fact devoting more of their media time to digital platforms, particularly mobile and social media.
On average, in 2017 U.S. adults will spend 5 hours and 6 minutes on video content, 2 hours and 8 minutes on Audio, 1 hour and 21 minutes on gaming and 1 hour and 15 minutes on Social Media. Activate estimates that within that time these numbers will change and grow by only 18 minutes.
3. The "peak media" phenomenon is just in the developed world. 4 billion more people will soon come online.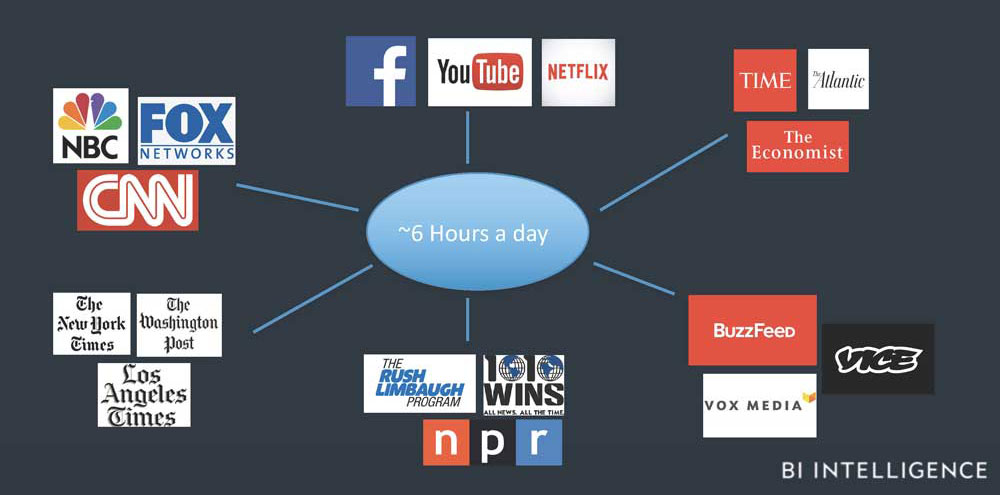 Well over half of the world's population is now online, with the latest data showing that nearly a quarter of a billion new users came online for the first time in 2017. Africa has seen the fastest growth rates, with the number of internet users across the continent increasing by more than 20 percent year-on-year.
And as the population of online users doubles, we're about to witness perhaps the most historic acceleration of progress and technological innovation known to man.
4. Digital ad spending in developed markets is still growing, and in Asia it's growing fast.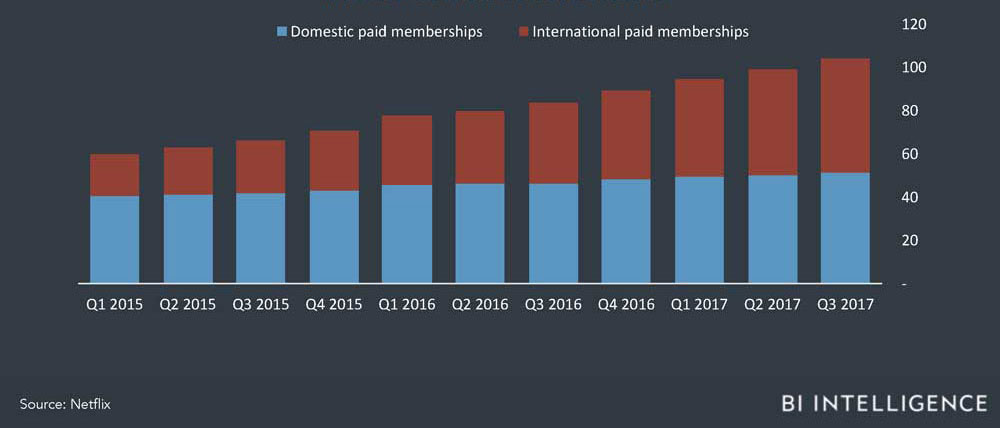 Having added 6.96 million subscribers in the three months ending September 30, Netflix beat Wall Street expectations as well as its own forecast given in July. The company surpassed its growth targets by roughly half a million subscribers domestically and 1.5 million new members internationally, bringing its subscriber total to 137.1 million by the end of the third quarter.
Wall Street closely watches Netflix's subscriber growth because the company's huge investments in content, both licensed and self-produced, will only pay off in the long run if its global subscriber base reaches a certain size.
5. "Modern TV networks" will increasingly dominate video contribution.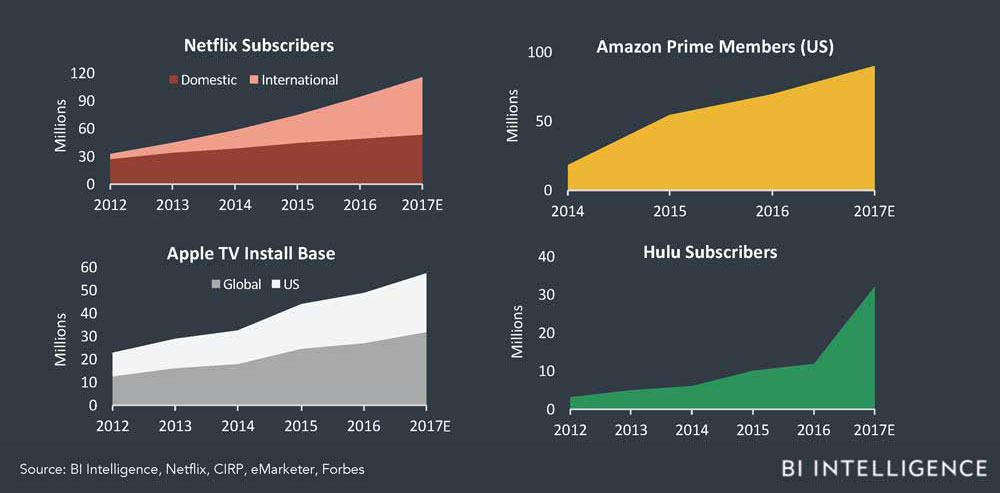 Many people enjoy watching a sitcom on their evening commute, while others like to finish a long movie on their tablet in bed or watch a documentary to kill some time at the airport.
Netflix says that 70 percent of global viewing time happens on connected TVs rather than on mobile devices or PCs. And as its is live now in more than 190 countries day by day it's becoming more international. If we look at the chart we can see that during 5 years the number of international users increased 4 times. The same we can tell about Apple TV Install base.
6. The theory that a "pivot to video" will save struggling text publishers is nuts.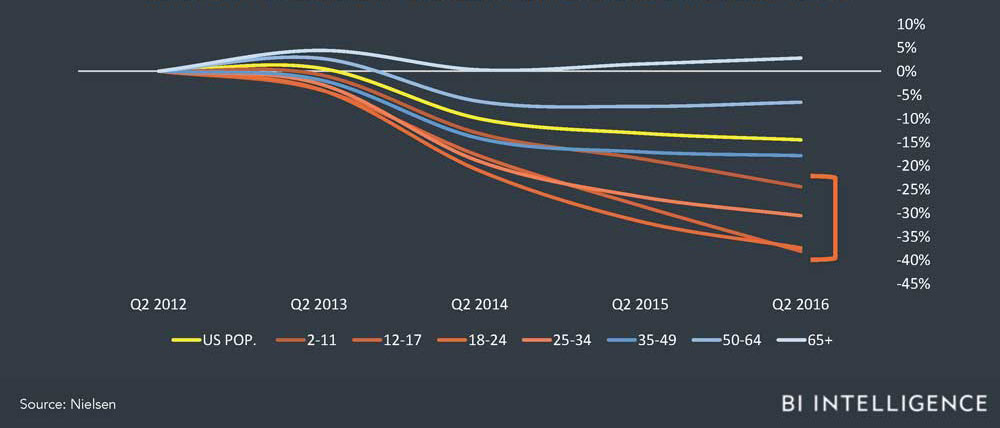 The most prevalent theory about the "pivot to video" trend is that it's merely a response to changing media consumption habits.
The theory is that more and more people are shying away from actually reading written words (so much hassle!) in favor of watching more video content.
Pivot to video (verb): To decrease or entirely shutter written editorial operations to focus on creating more video content.
Make great videos and write great articles. In fact, ideally, you should be writing articles and reports, and then incorporating videos and other multimedia elements into them. Give the people what they want — which is written, visual, and audio content.
7. The theory that all media will soon be video is also nuts.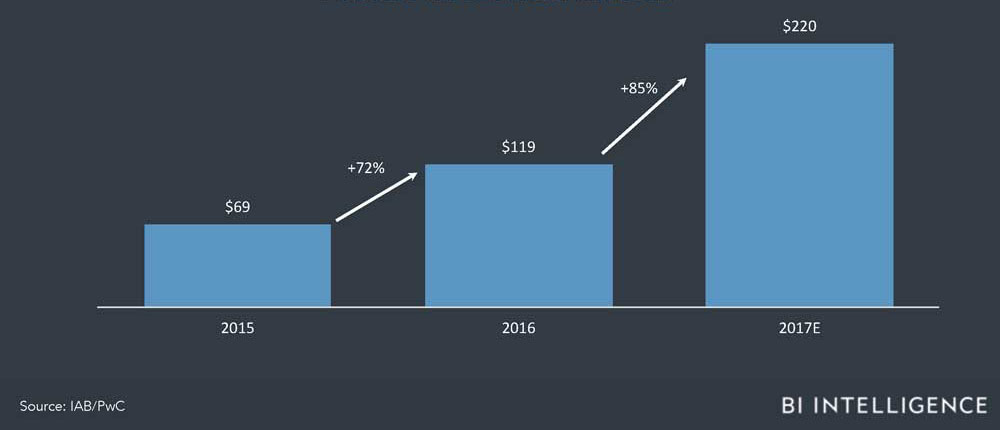 Today, there are 67 million monthly podcast listeners. $220 million is spent on podcast advertising, which is expected to double by 2020.
Now is the optimal time to invest in podcast advertising. Audience, and now podcast ad-measurement technology, has outpaced ad revenue, but not for long. The podcasting audience will continue to grow, by all estimates, and ad-tracking technology will continue to grow more sophisticated.
Investment in podcast advertising will accelerate, leading to inevitable price hikes.
8. Smart speakers and self-driving cars will modestly increase media consumption- but not as much as you think.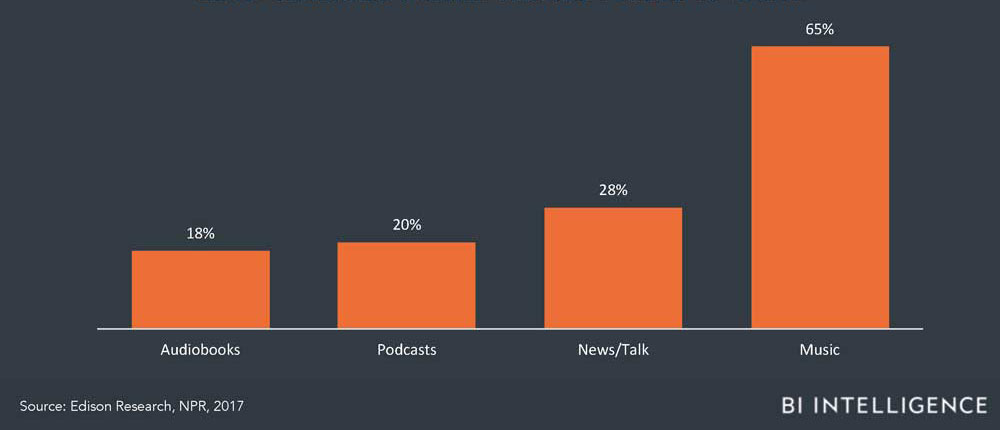 Autonomous vehicles (AVs, or self-driving cars) may be fully integrated with social media—connecting automatically and seamlessly to driver profiles the minute they get into their cars. Augmented reality features could even allow drivers to connect with brands in real-time, meaning social media could also become an in-car marketing tool.
Human-to-machine voice interactions are inevitable. And as affordable consumer devices and fast wireless networks proliferate — most voice-assistant processing happens on far-away servers — they are driving real utility and are changing how we interact with machines.
9. "Augmented reality" will soon be everywhere. "Virtual reality" will be used mostly for gaming and training.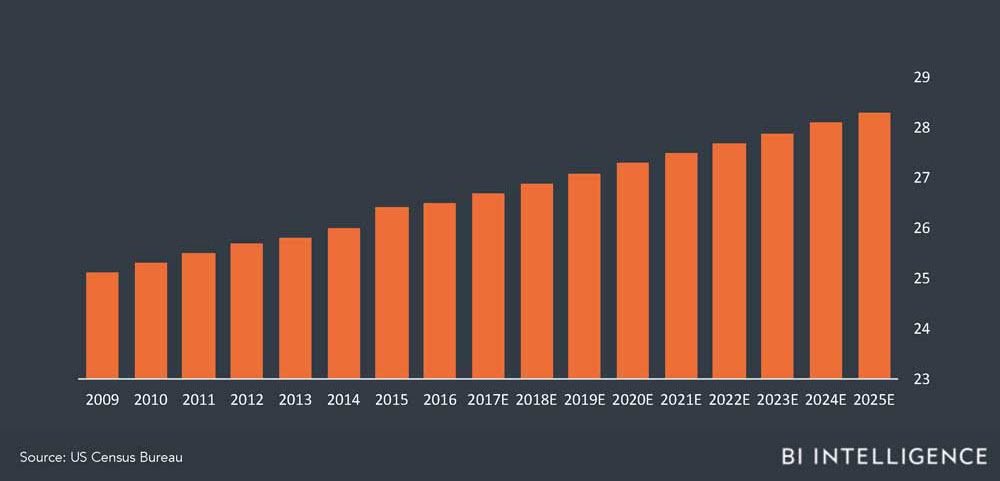 Augmented reality (AR), in contrast, overlays computer-generated information on the real world in real time. At the moment, limitations of hardware and communication bandwidth pose barriers to scaling up for everyday use by consumers. Then augmented reality will join the Internet and real-time video as an unexceptional part of our everyday lives.
Virtual Reality (VR) is a technology that people have been excited about long before it came into existence. VR is gearing up to make a significant impact on the world of gaming in more ways than one.
To begin with, VR provides players with an entirely new and improved gaming experience. When you wear a VR headset, such as the Oculus Rift, HTC Vive, or PlayStation VR, you become absorbed by your personal gaming world. Being in the game instead of merely playing it changes the whole experience by creating a connection between the player and the game.
10. There is still a huge growth opportunity in "social stories".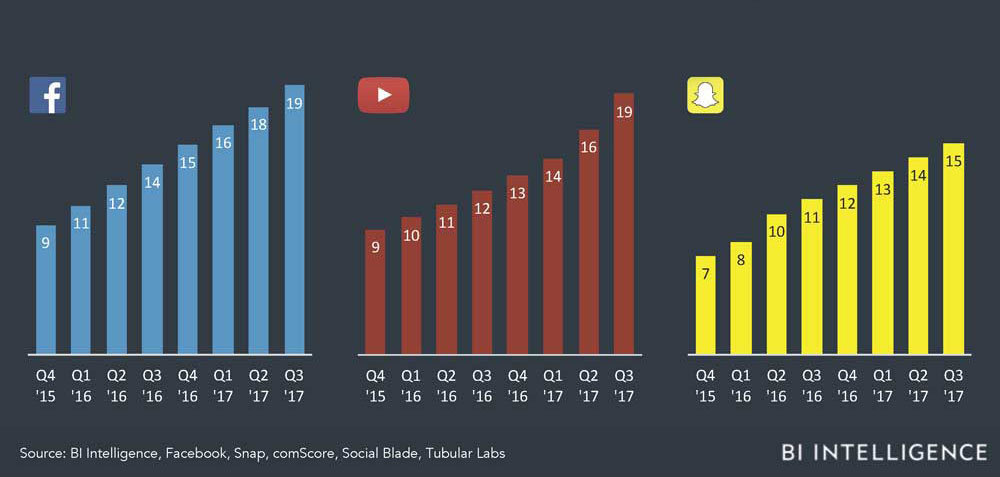 The single most important strategy in content marketing today is video. Whether it's video on Facebook, Twitter, Snapchat or Youtube, the content you need to be thinking about creating and marketing on social for your business is video.
More than 60% of U.S.13 to 34 year-old smartphone users are Snapchatters. They now have more than two billion video views a day. Most importantly, videos have a maximum life of twenty four hours, or less if the users chooses to make it so. A video can last down to a second. The urgency to see something before it disappears can be a huge factor.
YouTube is huge. It is library of video content: 300 hours worth of video content are pushed to YouTube every minute.
Facebook added features in the last few months that point to the fact that they are increasing the amount of attention they give video: view count, embedding options, video for website conversions.
Facebook is already on its way to becoming a massive competitor when it comes to video marketing and content distribution. They are sitting on an enormous amount of targetable consumer data.
11. The "duopoly" is a fact of the life.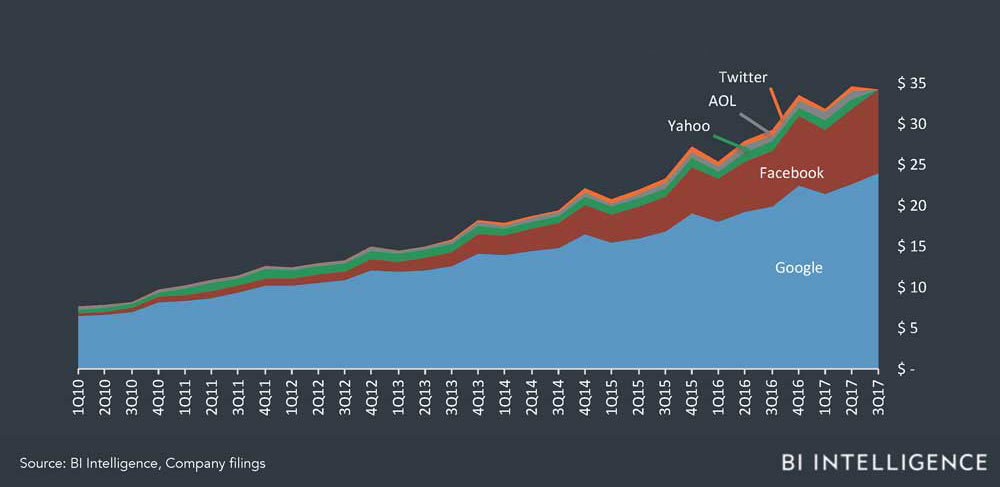 As ambitious as it sounds, world domination may be a little too far in the future. However, there are two key players who have gradually established their duopoly in the consumer attention and advertising space over the years: Google and Facebook. According to GroupM's latest digital marketing report: In 2016, Google accounted for 13% of all advertising globally and 42% of digital advertising. Facebook accounted for 5% and 15% respectively. You probably know that already.
Clearly there are no easy answers to 'who's the strongest of them all' at this point. Even in the absence of that information, as a marketer you need to fight the temptation of giving into hypes or habits when it comes to spending on digital. It may not be a significant amount for most of you now, but it's only going to grow. So, pick wisely, spend well; this war of techies is unlikely to have a winner anytime soon.
12. Distributors will need to take responsibility for the content they distribute just like in the old world.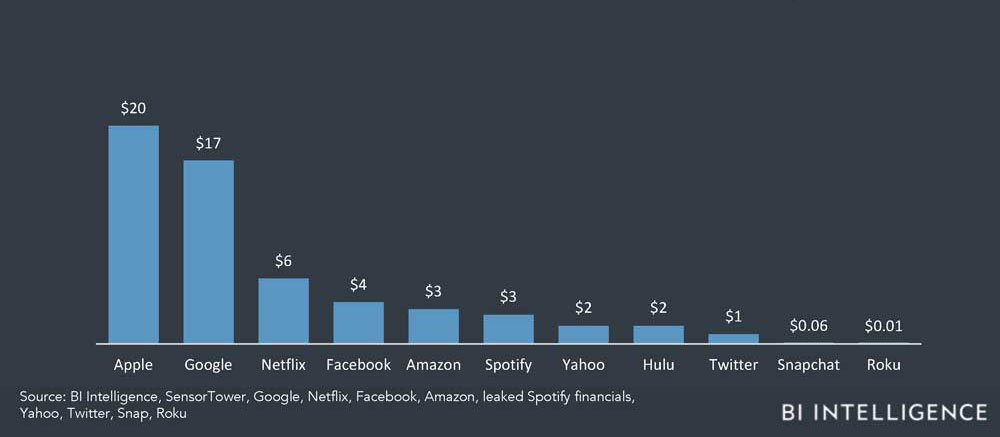 Content distribution is how brands get their content to larger, more targeted audiences through such methods as press releases, influencer outreach, and social media advertising. If you want your content to get maximum exposure, you'll need to find a distribution system that works. Whether it's a traditional option or something more modern, you'll need to discover it before your competition beats you to the punch.
Big digital distribution already share real money with content producers, and they will share more every year.
13. We are finally starting to see innovative digital video ads!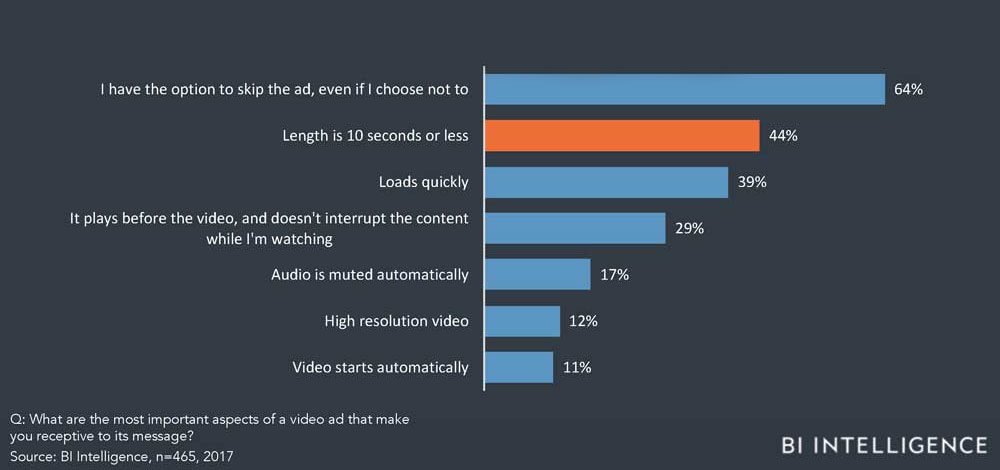 YouTube TrueView ads enable viewers to skip ads after five seconds of viewing and millennials are making good use of the feature with 59% of them skipping ads.
Whilst, that sounds like a bad thing for advertisers, it's actually not. According to a new report from Business Insider, skipped ads ensure that adverts only reach interested parties. Not only does the feature provide a better experience for the end user, but it also ensures that advertisers are receiving true engagement.
14. There is no "right" digital media model – ads, subscriptions, commerce, and hardware all work.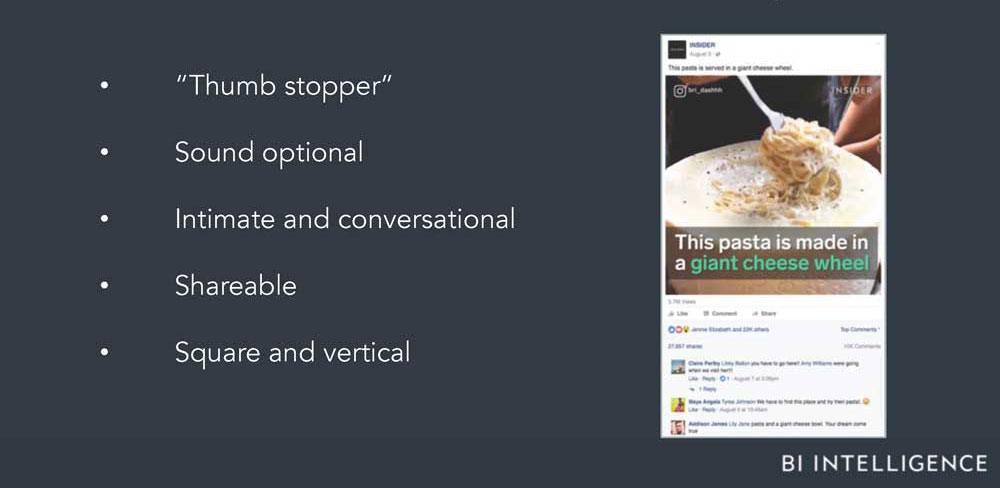 Social stories are individualized short stories that depict a social situation that your child affected by autism may encounter. Social Stories(TM) are individualized stories that describe a social situation, often from the individual with ASD's perspective. Social Stories™ can be use in school, home, community and vocational locations.
The Social Story(TM) often includes information about how others feel, why the situation occurs, how others may react to the situation, and where and why the situation occurs.