Diamond HOA Management
Diamond HOA Management has established itself as a trusted and reliable HOA management company, proudly serving the diverse communities of Los Angeles County for over 20 years. With a commitment to transparency, proactive service, and advanced technology, Diamond HOA Management stands out as a leader in the industry. By leveraging their proprietary technology, they provide efficient and organized services, ensuring that every task is documented and tracked for their clients' peace of mind.

Through our partnership, Digilite had the privilege of contributing to their success by providing web development and SEO services.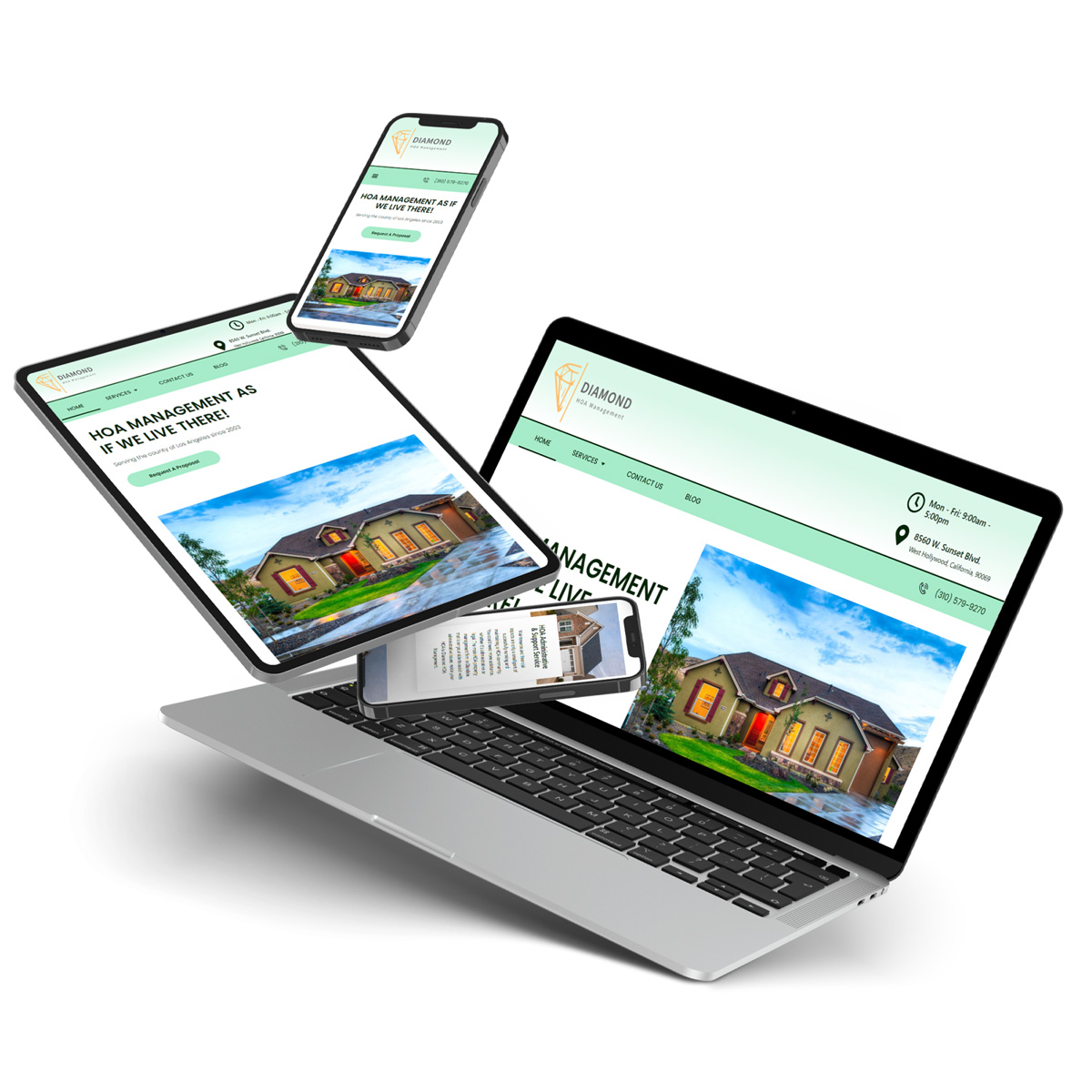 Web Development
With a clear vision in mind, we delved into the realm of customization, taking on the challenge of transforming a template into a captivating digital experience for Diamond HOA. Through meticulous attention to detail and a deep understanding of their unique requirements, we crafted a multi-page website that serves as a powerful platform to showcase the wide array of services provided by the company.

Our dedicated team seamlessly navigated the development process, bringing the website to life with a seamless user interface, engaging visuals, and intuitive navigation, resulting in a compelling online presence that truly reflects the essence of Diamond HOA.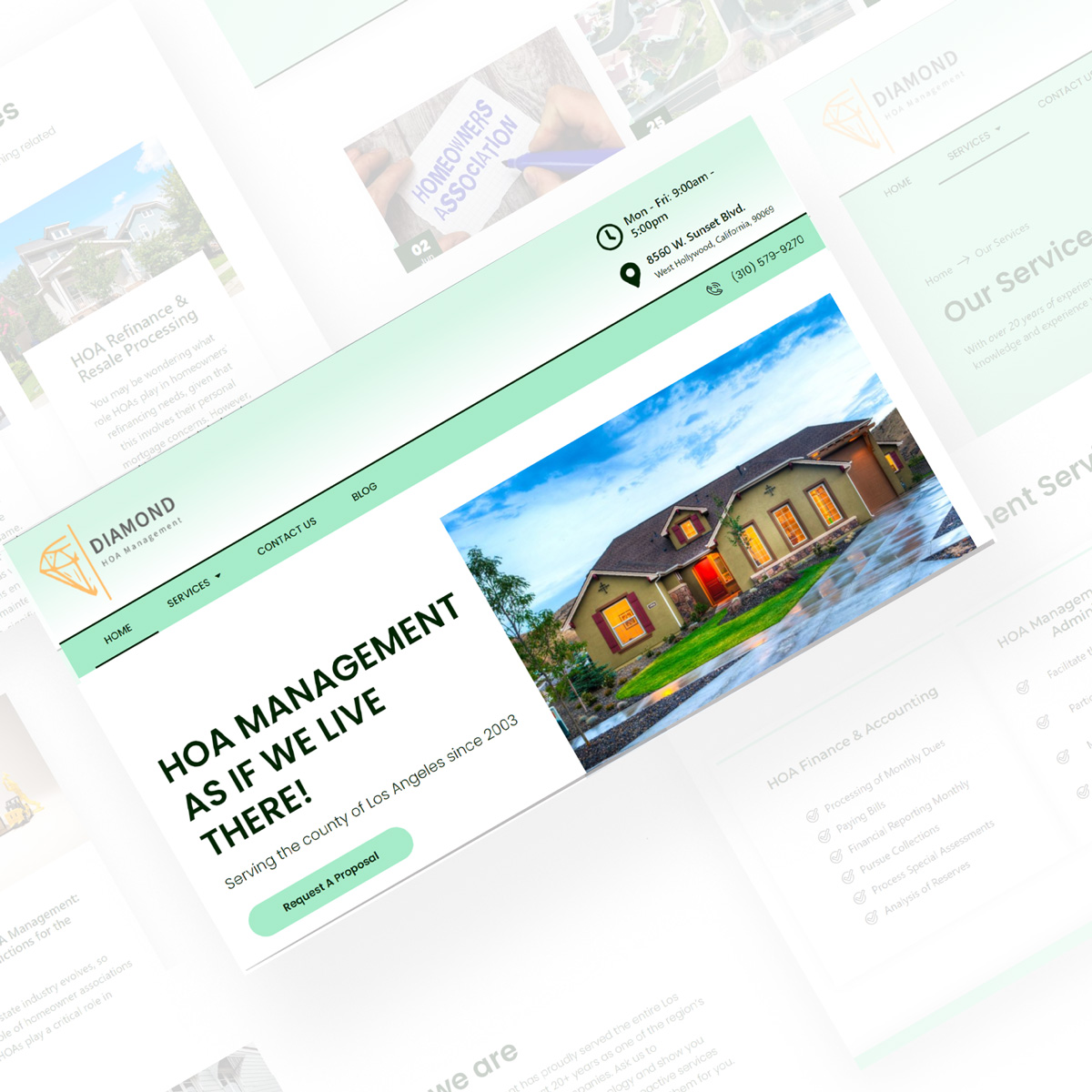 Search Engine Optimization
As we embarked on the SEO journey for Diamond HOA's website, we conducted a thorough analysis of its performance. While the website had a few existing pages, we strategically created six service pages that have started to rank impressively.
Through our collaboration with Diamond HOA Management, we have contributed to enhancing their online presence and visibility, ensuring their services reach a wider audience.

Our web development expertise and SEO strategies have played a crucial role in driving their website's performance, ultimately positioning them as a reputable and sought-after HOA management company in the Los Angeles County area.