Britespan Building Systems Inc.
With a strong 25-year reputation in the fabric building industry, Britespan Building Systems has gained trust for top-notch pre-engineered fabric structures that optimize operations and protect assets. As a digital agency, we collaborated with Britespan, showcasing our expertise in web development, design, SEO, Google ads, email marketing, and social ads. Our goal was to create an online presence that captivates audiences, highlighting their exceptional products while reflecting their unwavering commitment to quality across digital platforms.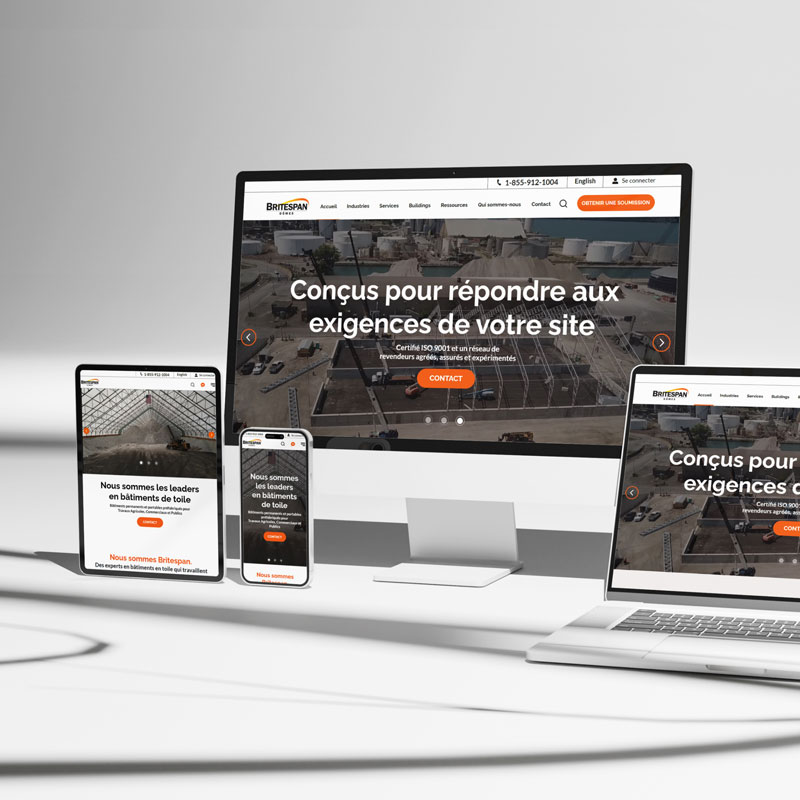 Web Development
We embarked on a web development endeavor with Britespan, aiming to create a highly adaptable and responsive website builder. Our challenge was to ensure maximum flexibility for every element of the site, enabling effortless style changes across different blocks. Through meticulous coding and programming, we successfully implemented a robust and customizable website builder. This empowers Britespan to effortlessly customize their online presence according to their evolving needs and preferences, providing them with a seamless and dynamic digital platform.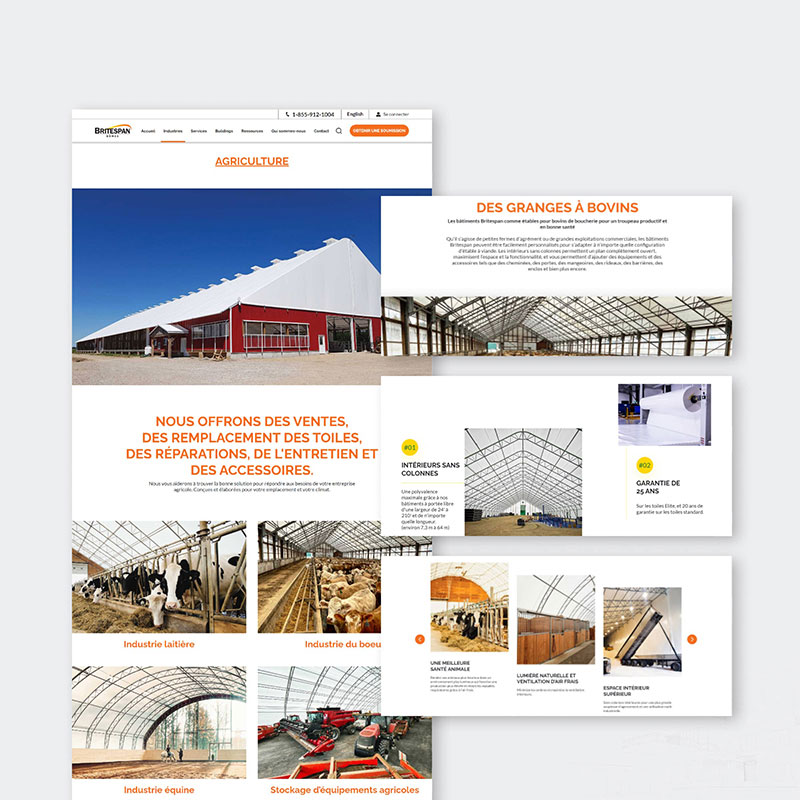 Search Engine Optimization
Throughout the web design and development project for Britespan, we effectively tackled multiple SEO challenges to optimize their online presence. Working closely with the client, we developed a new website structure that aligned perfectly with their preferences. Our SEO team collaborated seamlessly with the development and design teams to seamlessly integrate crucial SEO elements, such as heading tags and technical optimizations, into the live website. This collaborative effort yielded a visually appealing and search engine-friendly website.

As a result of these collective efforts, we achieved a captivating and user-friendly website that brilliantly showcased Britespan's product lines and significantly boosted their online presence.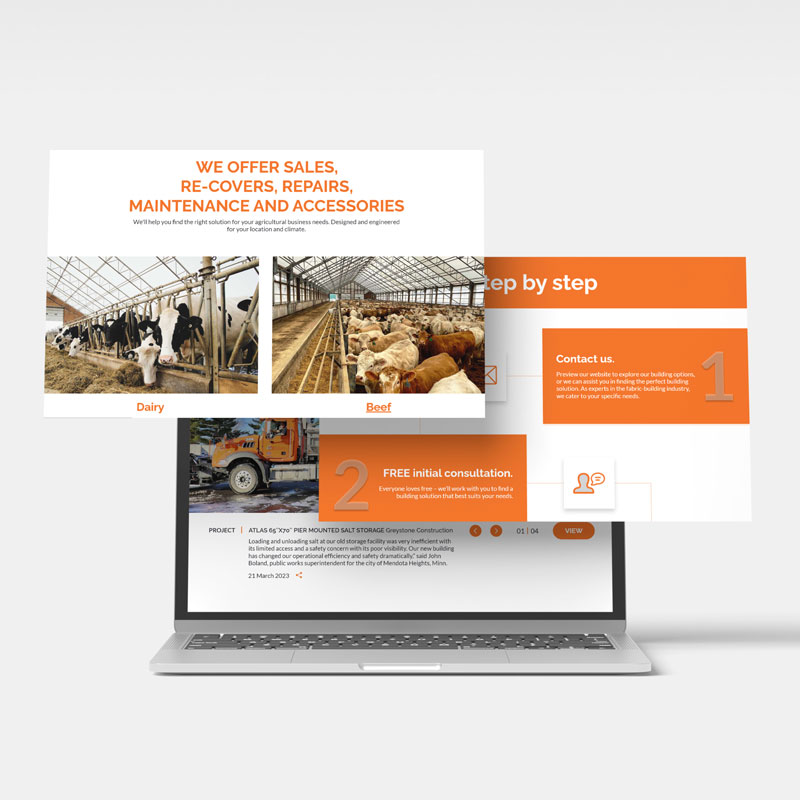 Google Advertisements
With our Google Ads service for Britespan, we addressed challenges such as sub-domain conversion tracking, targeting multiple industries across the USA and Canada, and optimizing budget and bid allocation. We utilized GA4 and GTM to accurately track conversions and attribute them to the right campaigns. By centralizing the campaign structure based on industry and country, and employing portfolio bidding strategy and budget grouping, we optimized campaigns at an individual level. The results were impressive, with a 30.25% increase in CTR, an 84.86% boost in conversions, and a 32.44% reduction in cost per conversion. Our search ads consistently appeared in the top 3 positions, up by 29.99% from the previous period. These outcomes validate the effectiveness of our Google Ads strategy in driving quality traffic and generating valuable leads for Britespan.