about the project
Ameria Rus is one of the biggest importers of European food products in Russia. Over the past 25 years the company became a well-known distributor of more than 20 famous European brands such as Monini, Baci, Maestro de Oliva and many more. As the competition on the Russian food market is tough, Ameria Rus is actively working in the field of marketing, PR and advertising to maintain its leading position.
the challenge
Our main goal was to create a user friendly website, as the target audience of Ameria Rus is not intended to be that much tech savvy. Though the company offers a huge variety of products we had to structure it the best possible way to help clients find any product with just minimum clicks.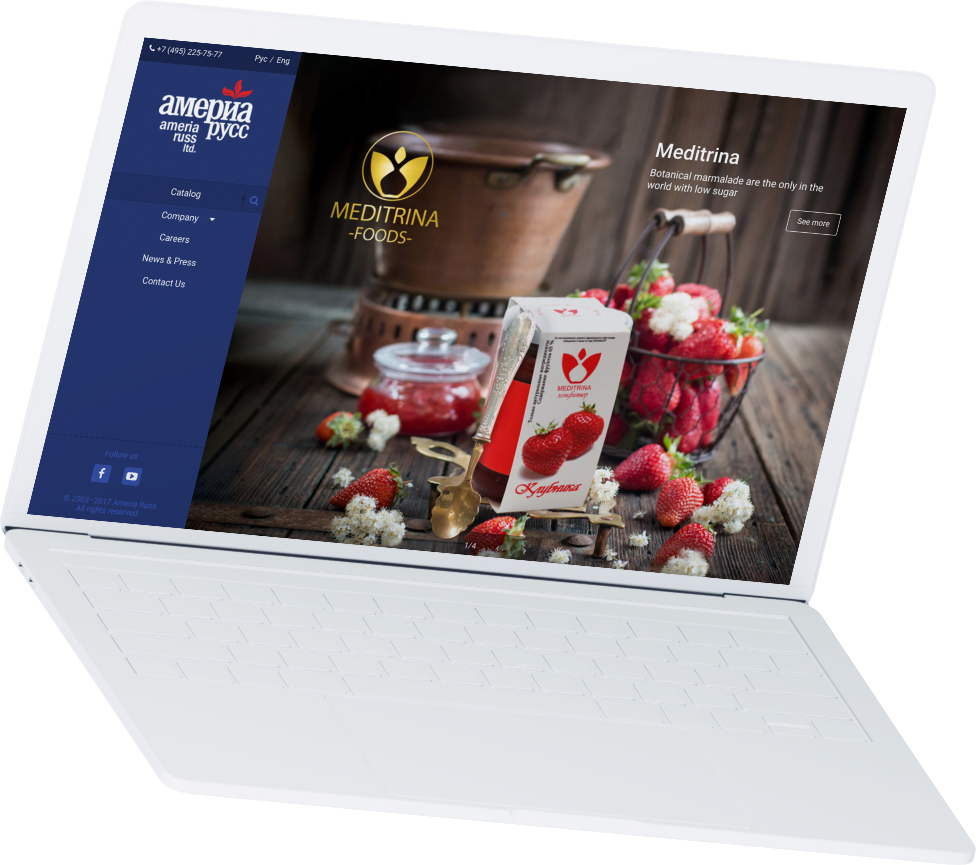 Catalogue filter
The most important part of the website is the Catalogue. We created a filter which lets people choose the brand and even the product line they are looking for. Thus, visitors can immediately find the information they are looking for.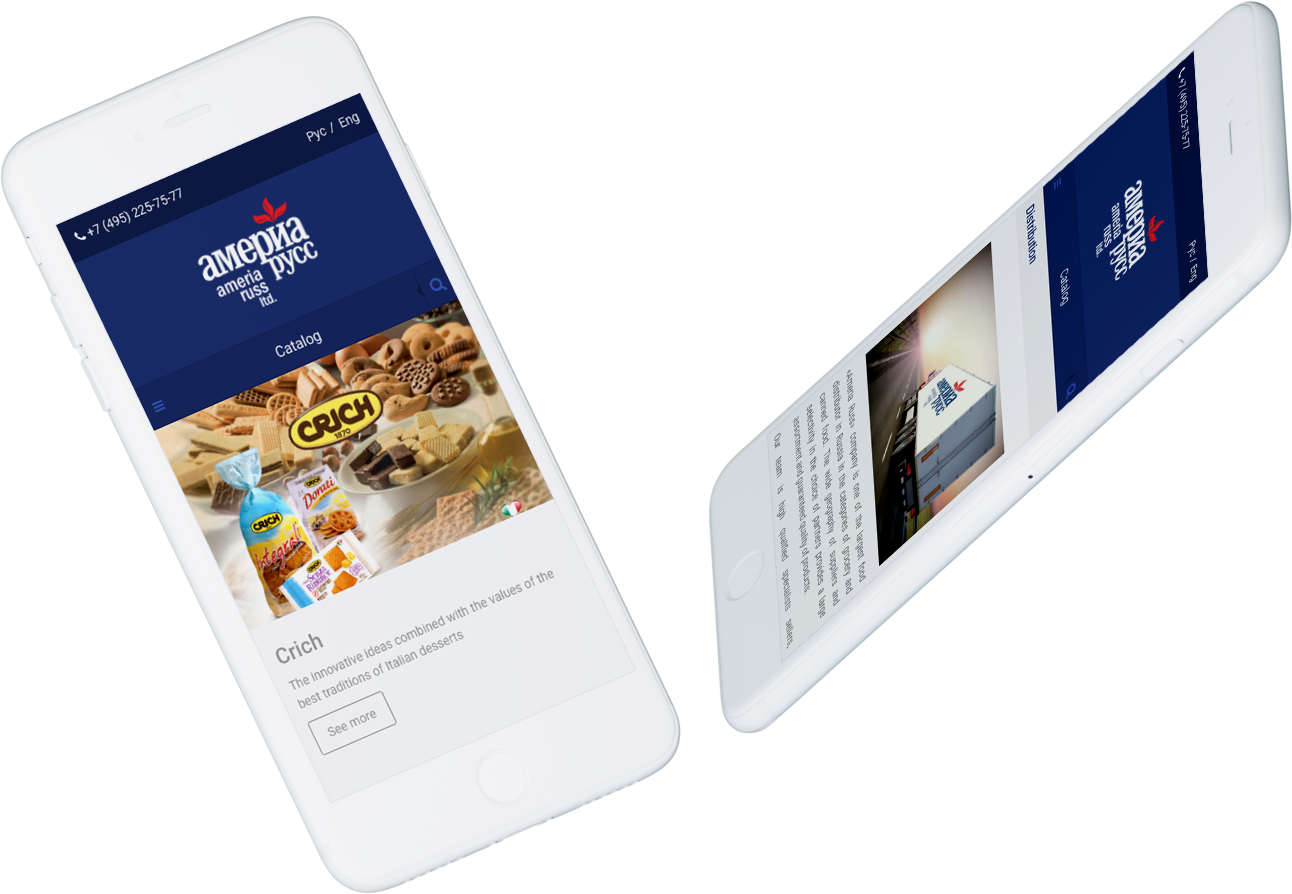 making it all work on mobile
The design of the website was customized to fit mobile interface. Here we gave completely different approach in terms of design and development.
the final result
What we achieved is a well-structured, user friendly website, visiting which you will immediately get full understanding of the company's products, its goals and history.
View Live