Recently, tech blogger Robert Scoble debriefed the world about what new things we can expect from Apple in the near future — one of which is possibly a new search engine. If done right, it could go on to challenge the biggest name out there: Google. What will this mean for the everyday user and also for the businesses that have well-established themselves on Google SERPs? Only a closer look will tell. As a disclaimer, it's important to understand that Apple has not officially verified these claims, and everything presented in this article is based on current information combined with industry presumptions. Without further ado, let's take a closer look at fact versus fiction regarding this topic, along with what we can expect in the event that Apple does confirm the development of their own branded search engine. 
All The Info We Have Right Now
At the moment, Scoble's tweet is what's making headway online as the latest and most controversial assumption of Apple's search engine. Just see a portion of the tweet thread for yourself:
Oh, and a new search engine is coming too. Will Siri finally get "smart?" Hmmm.

— Robert Scoble (@Scobleizer) May 28, 2022
Exactly how reliable is Scoble's statement, and how much of it is a lighthearted post that ended up stirring the internet? That will become apparent if we receive an official press release by Apple in the near future or as late as the Apple Worldwide Developers Conference (WWDC) in 2023. Scoble claims to have credible sources directly working at Apple from whom he receives intel regarding all things Apple before they become known to the public. With a possible antitrust lawsuit hanging over the heads of both Apple and Google, the emergence of an Apple web search engine is certainly not an exception (more on the lawsuit in a moment).
But speculations surrounding an Apple search engine aren't technically new. Earlier indications and theories of an Apple search engine popped up back in 2015 when people first encountered Apple's web crawler: Applebot. The bot functions in the same way as other web crawlers by scouring the Internet for robot.txt files for indexing. Applebot is used for Apple's most prominent features: Siri and Spotlight search, but it's no exception that Applebot is being utilized for something bigger in the making.
How Apple Would Benefit From Its Own Search Engine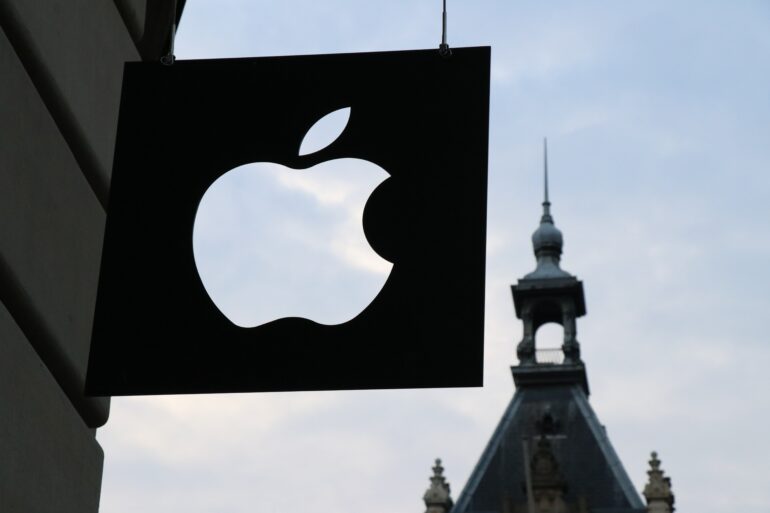 What incentive does Apple have to develop and launch its own search engine now of all times? Let's break down a few benefits Apple will gain from taking this risky step now:
Avoiding potential lawsuits — For years it's been speculated that Google is paying billions of dollars (upwards of $15 billion only last year, to be specific) to Apple in order to keep its spot as the primary search engine on Apple devices. That's recently reached the attention of law enforcement. Since this agreement impedes the emergence of search engine competitors in the market, leading to no new rivalry besides the giants Google and Apple, it may be found to be illegal cooperation. In which case, the agreement would need to be terminated, making it more likely for Apple to move the processes in-house and develop their own search engine.
Innovating the idea of search engines for good — Apple's signature spotlight search operates on iOS devices a little differently compared to traditional search engines. Essentially, it functions as an internal search engine for the device, along with the possibility to expand to online search when connected to the Internet. This new approach that's closely integrated with the operating program may become the new norm.
Breaking the wheel — Apple will be able to loosen Google's grip on the search monopoly, becoming a challenging competitor in the field. Likewise, Apple will be able to put more emphasis on its other in-house projects like Apple News+ and Apple TV instead of advertising products and services within the framework of Google Ads. If Apple succeeds at establishing a competitive edge against an engine as big as Google, which is something alternatives like Bing and Yahoo Search couldn't accomplish, it would change the dynamic of the industry.
Apple SEO: What You Will Need To Know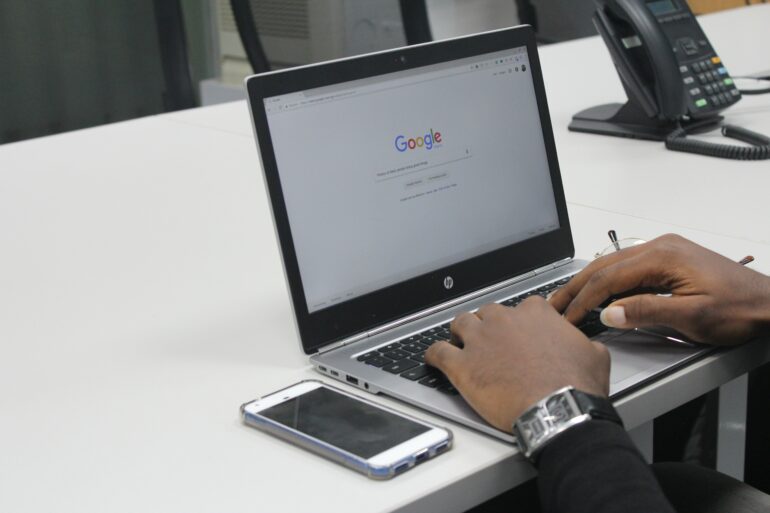 Hypothetically speaking, if Apple does announce a new search engine is coming, what will that mean for search engine optimization and searching behaviors?
The emphasis on voice search will rise to an all-time high, especially if Siri is considered. Virtual assistants have been helping users of smart devices to conduct searches via voice commands for years now, and that shows no signs of stopping. If anything, voice search optimization will become more prominent than ever, redirecting the focus to itself instead of simple text queries.

Just as Google or Bing or Yahoo have their own guidelines and best practices for SEO, Apple will require the very same. That will give rise to a new direction in search engine optimization services and specialization. Knowledge of Apple SEO will be a must for businesses that want to boost their online exposure.  

There will be a new SEO landscape in accordance with the segregation of users across search engines. For example, Apple device users will prominently utilize the Apple in-house engine (if it's strong enough to outperform Google), while users fond of other operating systems and engines will opt for alternatives like Google or DuckDuckGo. With this in mind, website ranking positions will differ from search engine to search engine as searching patterns will be skewed. 
With everything we know right now, Apple announcing a new, branded search engine certainly shouldn't come as a surprise. We'll simply have to wait and see. For now, if you need any assistance with your website's search engine optimization, Digilite's specialists are prepared to help you achieve your goals.