As the coronavirus pandemic continues to dominate our concerns, news, politics, and economy, it is also having an enormous effect on our Google searches and online presence.
In fact, COVID-19 related searches are now among the most popular on Google, as pandemic searches are surpassing popular search topics such as politics, Facebook, and weather.
As an early response to the development of the pandemic, Google has released the Google Trends Coronavirus Hub to contribute to the emerging COVID related searches, caused partly by the economic chaos and uncertainty. Such platforms are of great help for small and medium-sized businesses to understand and evaluate their actions and SEO practices based on the empirical data related to COVD-19.
SMBs should be attentive towards the emerging trends in Google searches related and impacted by the pandemic, to be able to add essential SEO tactics to their campaigns and prevent wasting their budgets online.
In this article, we will demonstrate the importance of SEO strategies for the success of your business in the post COVID era, as well as provide you with valuable tips and tricks based on our own experience and success stories.
Let's jump right in!
Why do I need SEO in the post COVID era?
COVID has had an enormous impact on the way we communicate with each other, work and do business. As discussed in an earlier blog, Marketing After COVID-19, the pandemic led to drastic changes in customer behavior and general structures of the market. 
Customers are prioritizing online search in addressing their needs, which means that organisations with excellent online experience and engaging content will have obvious advantages over their competitors.
Important statistical insights such as the fact that the use of smartphones and tablets have increased by 50% from March 2019 to March 2020 as a result of in-home online usage during the pandemic gives you a chance to use the trends to your advantage. Such information can be easily used in your digital marketing and SEO strategy to boost your online presence and guarantee more qualified leads.
Plus, the increasing number of local searches makes SEO your best solution in growing your small business in a certain area.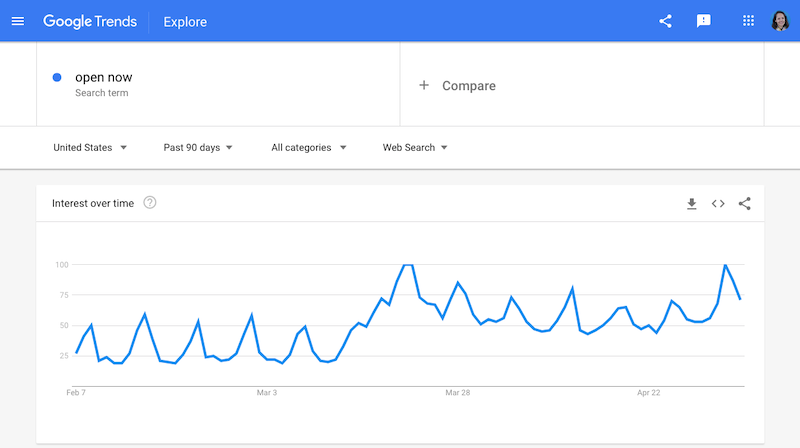 General SEO strategy for SMBs during COVID-19
Without further adieu let's dive right into our tips for post-COVID SEO strategy, including consistency, content, local search, and planning.
Understand your organic search performance:
This is the perfect time to review and analyze important keywords for your website and web traffic.
Start with analyzing which keywords are ranked on page 1, and which ones are on the second page.
Examine which keywords your competitors are ranking for and if necessary include those in your strategy.
After having a clear look at the analysis of your keyword ranking, turn this into making improvements in your SEO strategy. If your keyword is ranking on page 1 of search engines, take actions that will help you appear on featured snippets as well. If you have keywords ranking on page 2 of search engines, optimize and generate new content accordingly to appear on page one.
Through effective keyword research and optimization, you will continuously improve your organic traffic and get better-qualified leads.
Let the results speak louder!
Through strategic keyword use and analyses, alongside tactical content optimization Digilite resulted in a 48% increase in organic traffic in just two months for one of our trusted partners Spring Team.
Similar success is guaranteed for your business as well. Simply contact us and let's create another success story together.
Target coronavirus-related keywords:
Considering the popularity of COVID related keywords and topics, try to target COVID-specific terms to boost your online presence.
Tip from Digilite: While focusing on broad search terms may result in competing against global and high authority sites like Forbes, or BBC, concentrating on industry-specific long-tail keywords can improve your potential of succeeding on search engines.
Hence, make it specific.
In addition, make sure to clearly communicate your response to the pandemic through several blogs, including relevant keywords and COVID related content. Take a look at one of our previous blogs for an example:
Doing Business During The Coronavirus (COVID-19) epidemic
Concentrate on Long-form content:
It's evident that the pace of content consumption slowed down. Customers tend to spend more time delving deeper into interesting themes as opposed to scrolling through their feeds. According to Backlinko, on average organic search results ranking on page one of Google contain around 1,890 words.
This length for your content can not only help to provide reliable and in-depth information but also is perfect for ensuring optimized keyword density on your pages.
Tip From Digilite: Considering the slower pace of content consumption due to the pandemic, make sure to include long-form content like blog posts to your general SEO strategy, which will help reduce the bounce rate of your website and increase the average time spent at the same time.
Focus on local SEO:
Local SEO has always been an effective solution for small businesses that compete against big brands and major websites on search engines. 
Probably the most important part of your business's local SEO strategy is the use of Google My Business (GMB) profile.
Your GMB profile is the primary source for your customers to find information on your website as well as check your Google Maps listing, Local Results listing, and your Knowledge Panel results.
This specific information included in your GMB profile provides support for your consumers in finding important information such as when your business is open, is it close to them or not, and whether you offer pandemic-compliant services. Hence, your general SEO strategy should be highly GMB-focused. Let's review in detail what you can do.
Keep in mind that Google is putting labels on listings for businesses that don't include special hours or mark themselves as temporarily closed during the pandemic. Consider the customer journey. If a customer finds several businesses on the search engine, would he prefer to choose the one with specific working hours indicated that the business is open or the one that does not contain that information? Not a lot of customers will double-check your working hours to engage with your business.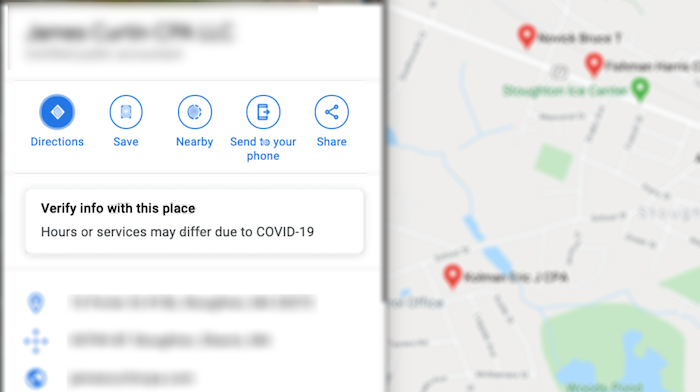 Check off your attributes:
Review and include any updates on a special attribute that your business provides, such as online delivery, curbside pickup and more. Google My Business can include all this information on the business profile, so make sure to include those in your account.
Continue on content creation:
You may have heard of the saying "Content is King." This is entirely true when it comes to an effective SEO strategy. This is specifically true in the post-COVID era when the pandemic is a major and serious trending topic that you can address through your content.
People need to know about your response to the pandemic now more than ever!
Keep in mind though, that while targeting COVID-related content can benefit you in the short run, creating evergreen content is always good for your organic traffic in the long run.
Tip from Digilite: Apart from creating new content make sure to optimize your old one. Pay attention to your alt tags, optimise your blog headings, meta titles, and descriptions.
The implementation of the above-mentioned SEO activities resulted in a drastic improvement of one of our trusted client's online presence. Inflo's keyword ranking improved by 40 positions in less than a month, along with 28% improvement in organic traffic from city-specific locations based on the local SEO efforts and tactics.
Try implementing these tips and let us know about your results!
Concluding thoughts:
Being relatively lower in cost to implement but having a high impact on the growth of your business in the post COVID era, SEO is important for small and medium businesses.
Digilite offers a range of digital marketing services, including SEO strategy planning and implementation specifically designed to help SMBs recover and grow during the post COVID era. 
Contact us today and let's succeed together!