Instagram is announcing a new way of showing local businesses with in-app profile pages.
As you can see below, the Instagram business pages look very much like Google local knowledge panels.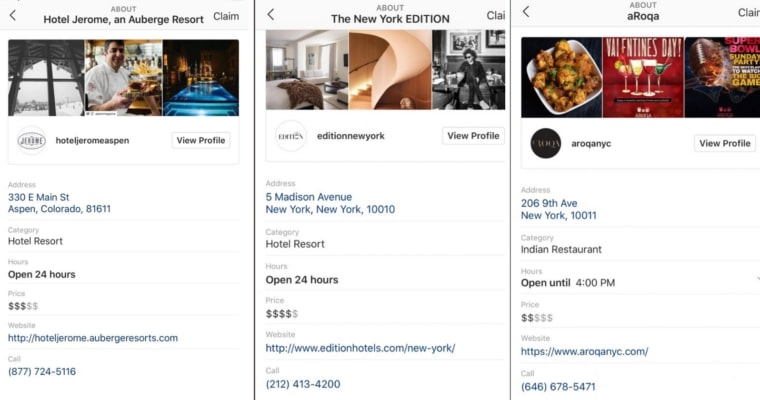 They mentioned the business address, hours, contact information, and their website. Of course, a link to the business's Instagram profile is featured at the top of the page.
Raj Nijjer (a tech executive from Yotpo) introduced to his followers that Instagram is testing on 'Local Business Profile Pages' within their mobile app.
You can verify a business profile page if you also have access to your Facebook business page.
Verifying a profile page will grant users the ability to edit the business information.
So if there is a mistake in your business page information section, that's how to go about correcting it. Instagram's new feature has not yet been officially announced by the company.
Also, read:
5 simple tips that will instantly improve your Instagram feed.
Instagram now lets you easily add people to live video chats with gesture.
No more fake followers on Instagram.