It is an open secret that great backlinks push a site rank higher, bad backlinks can cause problems. If you want Google to ignore some of your links, here is step by step guide how to disavow your spammy links.
John Mueller, Google's Webmaster Trends Analyst at Google, says that website owners shouldn't worry about malicious backlinks, because the search engine "ignores" them.
Recently a blogger reached out to Muller telling that he was concerned about their site being "backlink bombed". The worried website owner mentioned the website's backlink profile went from 2,000 referring domains to more than 12,000 in just a month's time. The mission of such an action is to reduce the site's organic ranking, so it's quite a valid concern.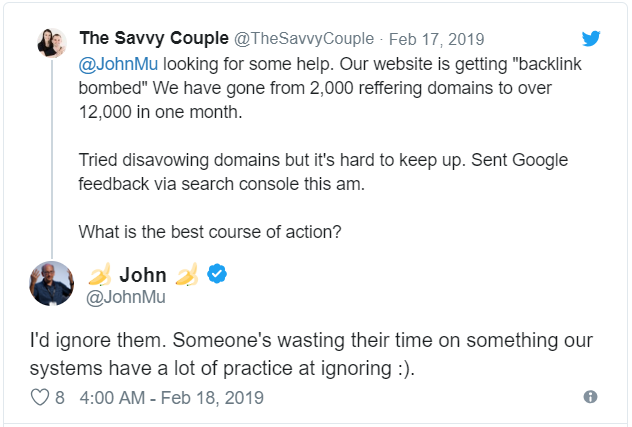 Google Algorithms Ignore Malicious Backlinks, Search Engine Analyst Reveals
Although it could raise alarm, these type of experiences are less and less effective. Recently, Google published a 30-page white paper about this.
Also, read:
5 SEO trends to get ready for in 2019.
5 SEO Tips for Small Businesses.