Thousands of businesses small and large were shaken up this year due to the COVID-19 pandemic and it's impacted each one differently. Some were forced into bankruptcy while others flourished. As more and more countries are now emerging to their pre-COVID lifestyles, the dynamic of either business or marketing is far from what it was. The sudden surge to the digital world showed that there are much more resources and opportunities available online than initially thought of. Reaching potential and current customers became highly accessible since everyone was in one place ‒‒ online. In the post-COVID era, the digital world will still remain relevant, and putting a clever digital marketing strategy in place is now a necessity instead of an option.
Read ahead to see why you need to freshen up your digital marketing now more than ever and where to start.
Extend Your Reach
Back in March and April when the majority of countries announced nationwide quarantines and lockdowns, the world went online for everything from work and school to leisure. Ecommerce and delivery services reached record highs during this time. 
In the midst of the pandemic, those businesses that already had a strong virtual presence had an easier experience adapting to the circumstances. We're now entering the post-COVID era, but what does this mean exactly? While the crisis situation remains in some countries, others are more or less returning to their pre-COVID lifestyles, but this doesn't ensure that we've reached the end of the pandemic.
Hundreds of thousands of people are still working from home and remote work may be here to stay for a while. This is an indicator that your company's online presence is still very much preferable for your target audience who's spending a significant portion of their day online instead of offline. This is why it's crucial to tap into this new flow of current and potential consumers.
Start with what you have, or don't have, then work your way up from there. Take a look at what digital marketing strategies you have in place now. Do you have an up-to-date website and active social media profiles? It's alright if you don't, many brands, especially small businesses, had to improvise and create all of these in a short time frame to avoid going out of business. While the peak of COVID-19 has most likely passed, it's the best time to make any necessary changes to avoid running into a standstill if the situation escalates once again.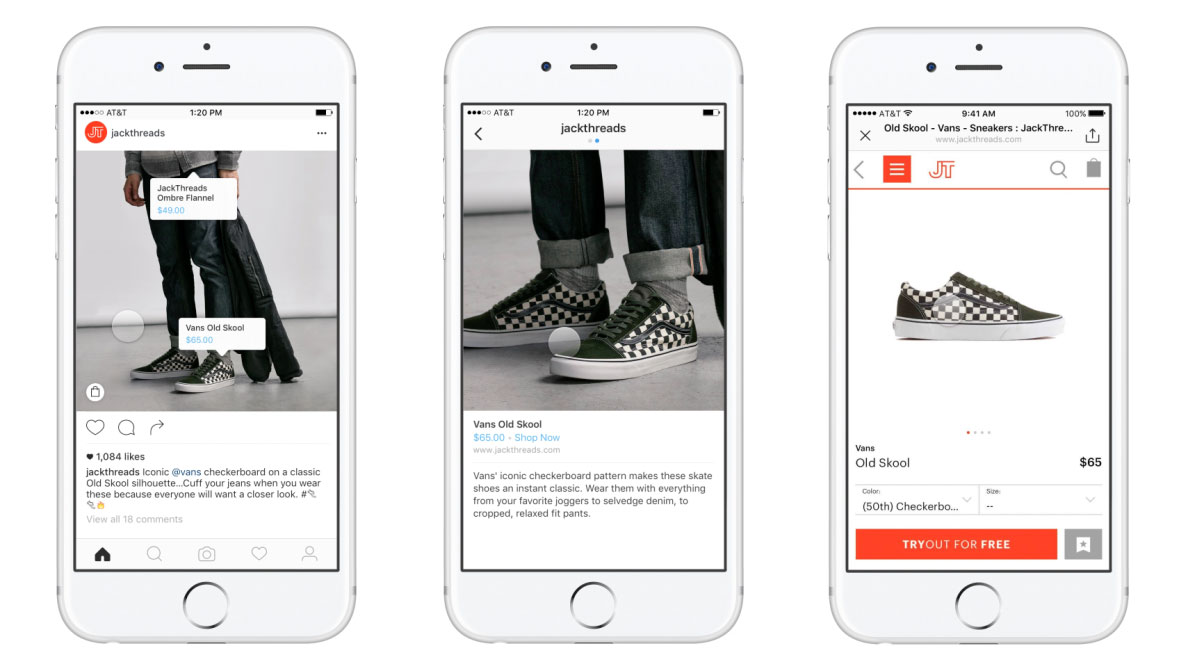 If you're selling a product, consider investing in an Ecommerce system right for your website if you don't already have one. Using your website merely for information and product descriptions will deter your business from potential sales. You can also utilize the selling options that Facebook and Instagram offer. Global online shopping sales are predicted to spike to $4.2 trillion as opposed to last year's $3.5 trillion, and it won't stop there. We can expect this estimate to rise anywhere to 6 trillion by 2023.
Redefining Content
When the world moved online, most traditional marketing strategies went out the window and had to be replaced with more innovative digital solutions. With close to no window shopping, strolling through store aisles to pick up a new product, or seeing banners on the streets, businesses were forced to bring themselves to the customers. It's no surprise that social media platforms were the biggest outlet to reach old and new customers. But having access to consumers near or far doesn't mean it's necessarily easy to be visible to them. Imagine thousands of rainbows illuminating the sky at once, which one do you look at when they're more or less the same? You look for the one that stands out the most. COVID-19 leveled the playing field for competing companies who had to think of innovative marketing solutions in order to stand out among the rest.
Companies started to branch out to lesser popular or "secondary" online platforms such as Linkedin, Pinterest, and Reddit to reach a wider scope of people. Social media platforms like Youtube, Instagram, and Tiktok were under the spotlight throughout the peak of the pandemic and continue to attract viewers. You may have noticed that two of these three social media platforms have a heavy emphasis on video content. When analyzing current and upcoming digital marketing trends, it's important to look at content marketing and how viral content is becoming redefined. Long captions, texts, and even images aren't taking over as much as video content.
There is also significant emphasis on brands that are creating authentic content that reaches their target audience more personally. Post-COVID, the traditional dynamics of client-corporation interactions have turned a new leaf. The pandemic showed that authenticity and community engagement has a more lasting value than overly artificial content with the only intention being transactional sales. This is why you're more likely to find playful, inspiring, and more "human" content trending from now on. Even the most professional brands started to develop this approach and are more light-hearted and transparent.
Where Your Competitors Are
Are you still not convinced about implementing a strong digital marketing strategy post-COVID? One simple reason will make you reconsider ‒‒ the fact that your competitors are going to be doing just that. Here are a few quick statistics that show how much digital marketing has impacted businesses post-Covid:
Nearly half of European and Asian firms are allocating an additional 25% to their mobile ads alone this year.
Results of a recent survey of marketing executives showed a 97% decrease in engagement from in-person marketing instead of digital.
83% of surveyed participants agreed to have placed more value on their digital experiences.
These, and more data suggest that everything we know now can drastically change and is out of our control. However, it is possible to analyze the trends and assess the risks to come back with a stronger approach than previously. Maintaining a strong online presence while adjusting to all the latest digital marketing trends will require significant resources, but not doing so will put you behind your competition. This is where Digilite comes in and gives you a helping hand with just about any digital marketing service you could need which is tailored specifically to your requirements.
Make the Most of Your Budget
Opting for a well-thought-out digital marketing strategy doesn't need to be costly if you know how to make the best of your resources. Running paid ad campaigns is an effective way to boost traffic and sales. On Instagram and Facebook, the least it will cost to run a single ad campaign is a dollar and it will nonetheless yield traffic flow to your product or service. The key to success here is making full use of your digital tools in order to tap into the expanded online audience that we mentioned before. The same goes for PPC (pay-per-click) ads on Google. By filtering by demographics and interests, you will reach your target audience and spend less financial resources for more conversion.
A Quick Overview
It became apparent that a pandemic can cause a chain reaction to all spheres and no one is ensured to overcome it without adaptation to new market demands. It's possible to make the best out of the worst by following the latest digital marketing trends to see what you can implement into your business. Both your consumers and competitors are online, which is why you should be there too. Re-evaluate and re-invent your website, social media presence, ranking content, and paid ads. A well-tailored approach to all of these will make your investment in your company's digital marketing strategy worth it. The digital marketing specialists at Digilite are always prepared to connect your business with success, even in these difficult times.