After analyzing 2019 topics and trends report from Facebook IQ, you can start to think about Facebook strategy.
In fact, nearly 1.5 billion people log into Facebook each day. The way Facebook engages and connects people makes this platform very important for marketers. On the other hand, marketers should be very attentive to Facebook's algorithm changes to begin to create their social media strategy.
Facebook has released some updates we should pay attention to the coming months while planning our 2019 strategies. To make your task easier here are 9 updates you should know about 2019.
#1 Augmented Reality Ads
Augmented Reality Ads are here to help brands to build a long-lasting connection with their users by interacting with them and visualizing different products and experiences. The ads will help users to quickly access the Facebook camera to test your offerings via a 'Tap to try on' CTA.
#2 Facebook Stories Ads
Facebook Stories Ads will also enable brands to create new experiences using the platform's Stories option.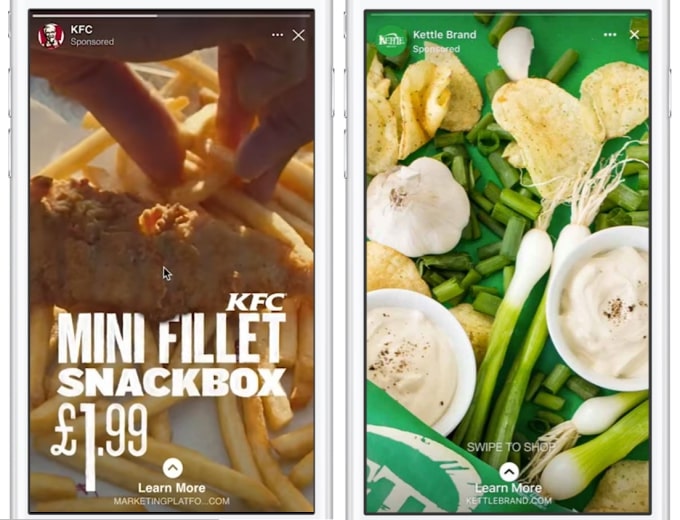 Facebook's full-screen creative type is very popular right now, and Facebook Stories ads will provide more options to reach people across both Instagram and Facebook.
#3 Shopping in Instagram Stories
Don't miss a chance to make your Instagram story more interactive and engaging by adding product stickers to your Instagram Stories.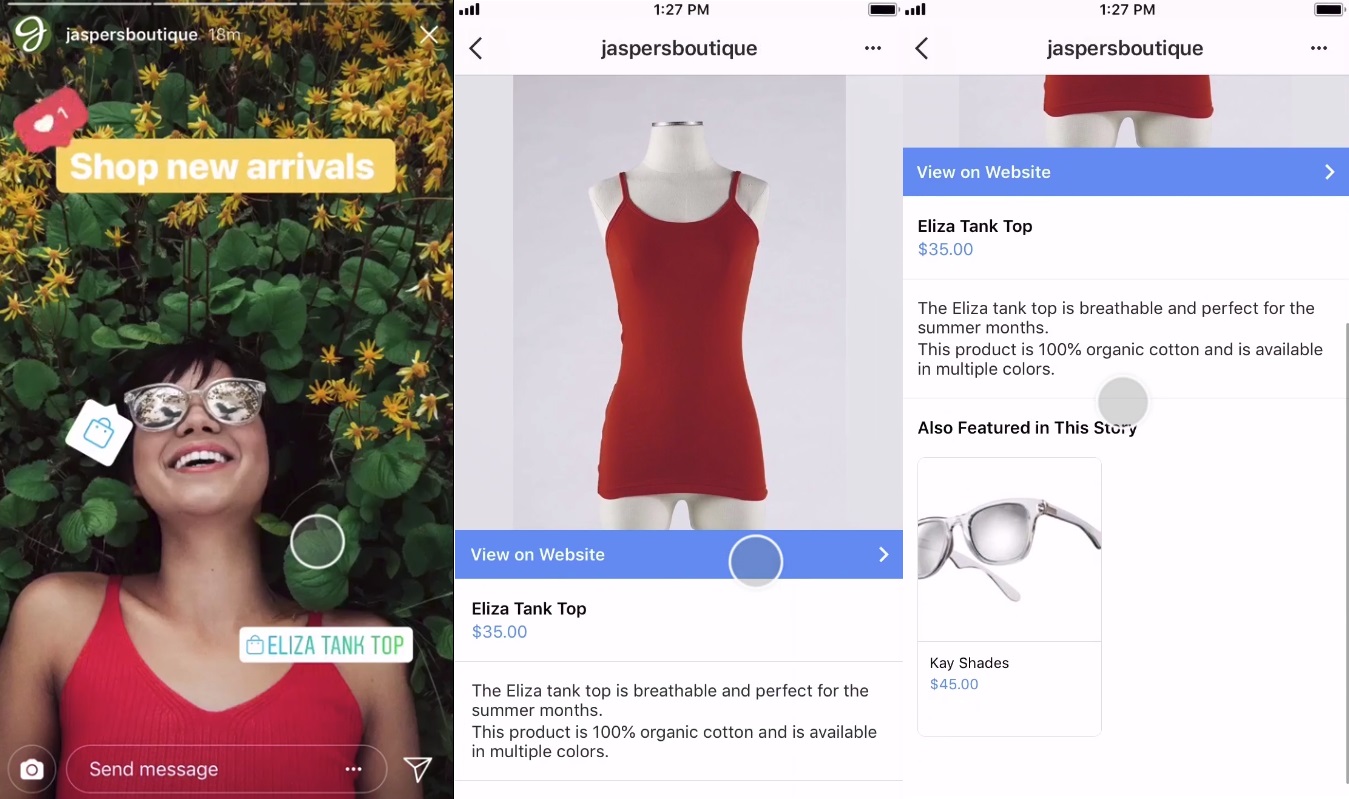 Users, while viewing your story, will be able to get product information, and they'll also have the ability to click through to your mobile site to make a purchase. Sounds great, right?
#4 Playable Ads
Recently, Facebook added Playable Ads format for game apps, which enables users to "try before they buy" – which should lead to higher installs from users who've had the opportunity to experience the app before installing it.
If you are in the "Facebook Ad world" these 5 secrets will help you to improve your ads.
#5 Redesigned Pages on Mobile
Also, Facebook's Business Page has been redesigned on mobile, making them easier to navigate, which should drive more action, according to Facebook.
#6 Reviews to Recommendations
Maybe you already have noticed, that Facebook Page Reviews have been updated to Recommendations.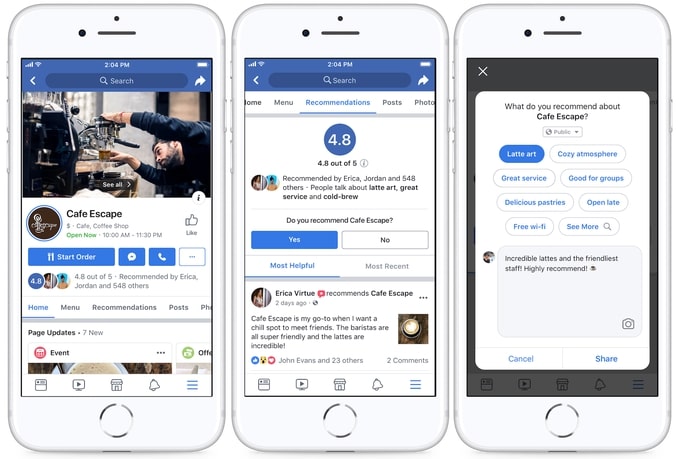 This update will provide Business Page visitors with a better understanding of what they can expect from the company, based on previous customers' experiences, which adds an extra level of transparency to the feedback.
#7 Video Creation Kit
Facebook recently launched a new Video Creation Kit which enables you to turn your existing photo assets into small mobile-optimized videos. These easy-to-use and informative templates include text options also.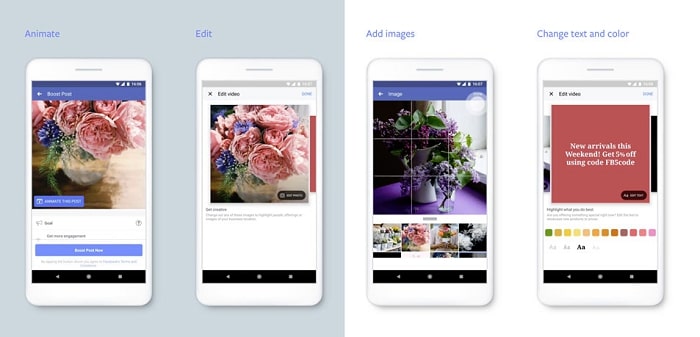 #8 Value-Based Lookalike Audiences
Lookalike Audiences are the perfect targeting options, but how much better would they be if you could identify and target people similar to your customers based on online and offline behaviors?
Now you can – consider this to be Lookalike Audiences 2.0.
#9 Self-Serve Brand Lift in Test
Facebook has also added new self-serve options to test and learn how your Facebook Ad campaigns impact the perception of your brand. This is a tool we can't wait to get more familiar with.
Need more assistance? Contact our marketing team and start rocking your business on Facebook.