In this era of online marketing, PPC has proved its worth of being one of the best platforms for advertising. Nowadays it's considered to be a significant part of a successful digital campaign.
PPC stands for Pay-per-click, a platform for online marketing where the advertiser is entitled to pay the search engine a sum of the fee each time the ad gets a click. Actually, it is a tool of buying visits to your websites rather than earning the visits organically.
During 2018 PPC trends included artificial intelligence, voice search, audience targeting, and automation. What about 2019?
Here are 5 biggest trends you need to know for 2019 for a great PPC campaign.
1. New Ad Types, Extensions & Features
We know there will be several new ad types, reports, and tools – but exactly what kind, we don't yet know.
Levy said: "Local Services Ads will roll out nationwide and for additional industries. We can expect to see a shift in query volume from the standard keyword to text ad to landing page process, and start to think about localization and conversion based opportunities,"
I expect that ads will start to permeate other facets of Google and Bing like maps, knowledge panels, answer boxes et. al. as Google starts to monetize 'position zero' and incentivize advertisers to keep their users right on the SERP.
Learn more about how to get the "position zerp" on Google's search result. 
In the end, though, that's what makes PPC marketing so challenging – and so rewarding.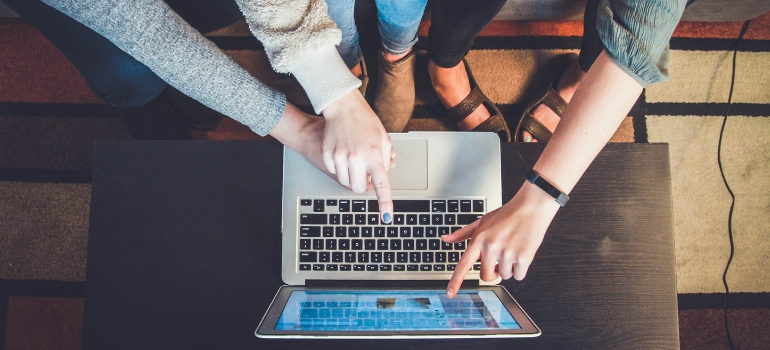 2. Remarketing
Larry Kim, CEO, MobileMonkey, said he is exclusively focusing on remarketing in 2019. Why?
Because they have much higher CTRs and conversion rates.
He has also been combining remarketing with Facebook's Click to Message ad format.
Combining these two tactics yields ROI that I haven't seen since 2013 when ad prices were much lower,
he added.
3. Video
Hopkins said you should plan to build social into your strategies as social gains increasing placements on search engine result pages (SERPs).
Even if you don't want to put ad spend into video (average cost per view is $0.02), you can still leverage YouTube as an audience target for your search campaigns.
she said. This is particularly useful if you're in an expensive industry, and need help focusing your budget.
Gilbert added that video has emerged as the top type of mobile content. "We'll be seeing platforms encouraging advertisers to adapt to more updates like Google's recent vertical video ads," he said.
4. Amazon & Advertising Alternatives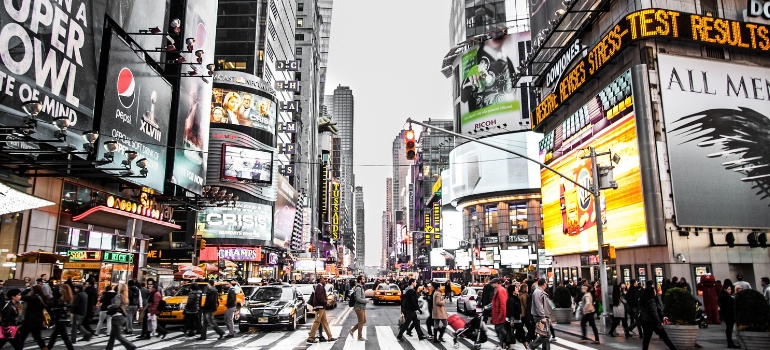 It'll become more essential than ever for marketers to diversify their PPC spend over the next year, according to Wesley MacLaggan, SVP of Marketing, Marin Software.
"We expect Amazon to continue its hot streak in 2019, with Sponsored Product Ads and other formats being a key aspect to a successful PPC strategy, especially for CPG and retail brands," he said.
Lisa Raehsler, Founder, Big Click Co., said that 2019 will be an amazing time for ecommerce brands because they will have more opportunities to reach buyers with greater personalization and precision:
Bing: Currently in a pilot, Bing Ads is testing local inventory ads that display product stock availability nearby to drive in-store visits.
Facebook: Improved ads to include a new instant storefront template format that can automatically generate a video with products personalized to users.
Pinterest: New features allow users to buy directly from a product pin with price and inventory availability. Not only that, but they will also be able to make personalized product recommendations to users.
Google: Putting mobile first, Google's local catalog ads feature local in-store availability and pricing in an easy scrollable mobile layout.
5. Audiences, Not Keywords
Aaron Levy of Elite SEM believes 2019 will be the year the keyword dies, as advertisers shift focus away from match types and terms toward context and people.
"It's been a long time coming; search engines have given us too many additional levers to handle along with keywords," Levy said. "I believe next year will the beginning of the end for keywords as a primary search lever."
Purna Virji, Senior Manager of Global Engagement, Microsoft, suggests spending more time focusing on creating and optimizing your customer segments.
"Drill down in them even further, so your ad messaging can be as relevant and feel as personalized as possible," she said. "This will be hugely important in 2019!"
Brooke Osmundson, Senior Digital Manager, NordicClick Interactive, thinks audiences and keywords will still work hand-in-hand in 2019, noting that "this will be vital to learn what types of audiences are actually searching for your products and services."
In-Market audiences have proven to be effective [in 2018], and utilizing remarketing based off of top-funnel in-market audiences can help form a comprehensive funnel strategy,
she said.
Need more assistance to build a winning PPC campaign for 2019? Contact us, we always ready to help!