about the project
Zoryan Institute is a non-profit organization, that serves the cause of scholarship and public awareness relating to issues of universal human rights, genocide, and diaspora-homeland relations. They provide research assistance to scholars, writers, journalists, film-makers, government agencies, and other organizations.
the challenge
Zoryan Institute has huge amount of publications including news, online books, journals and more. Our challenge was to create a website that would make all the information, new and archived, easy and pleasant to read.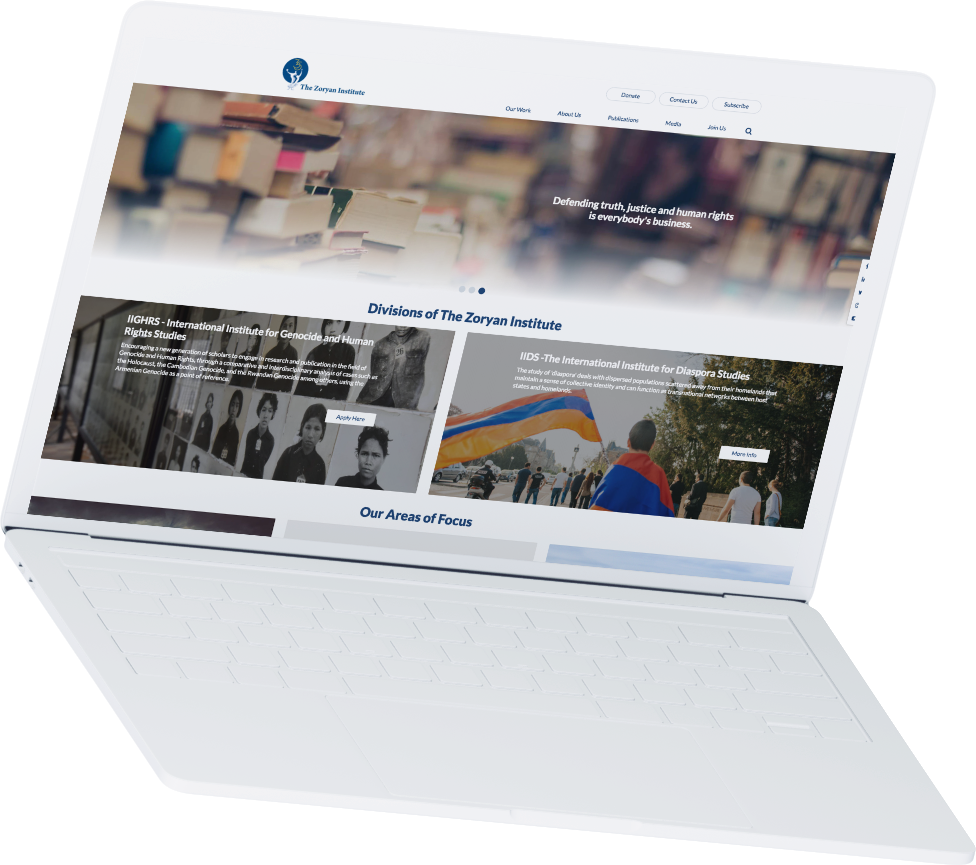 the content distribution
As the content is a vital part of the website, it should be designed to facilitate the ease of reading content through the effective use of colors, typography, etc. Due to the right approach to structuring and content optimization techniques we managed to make the information of the website usable and readable.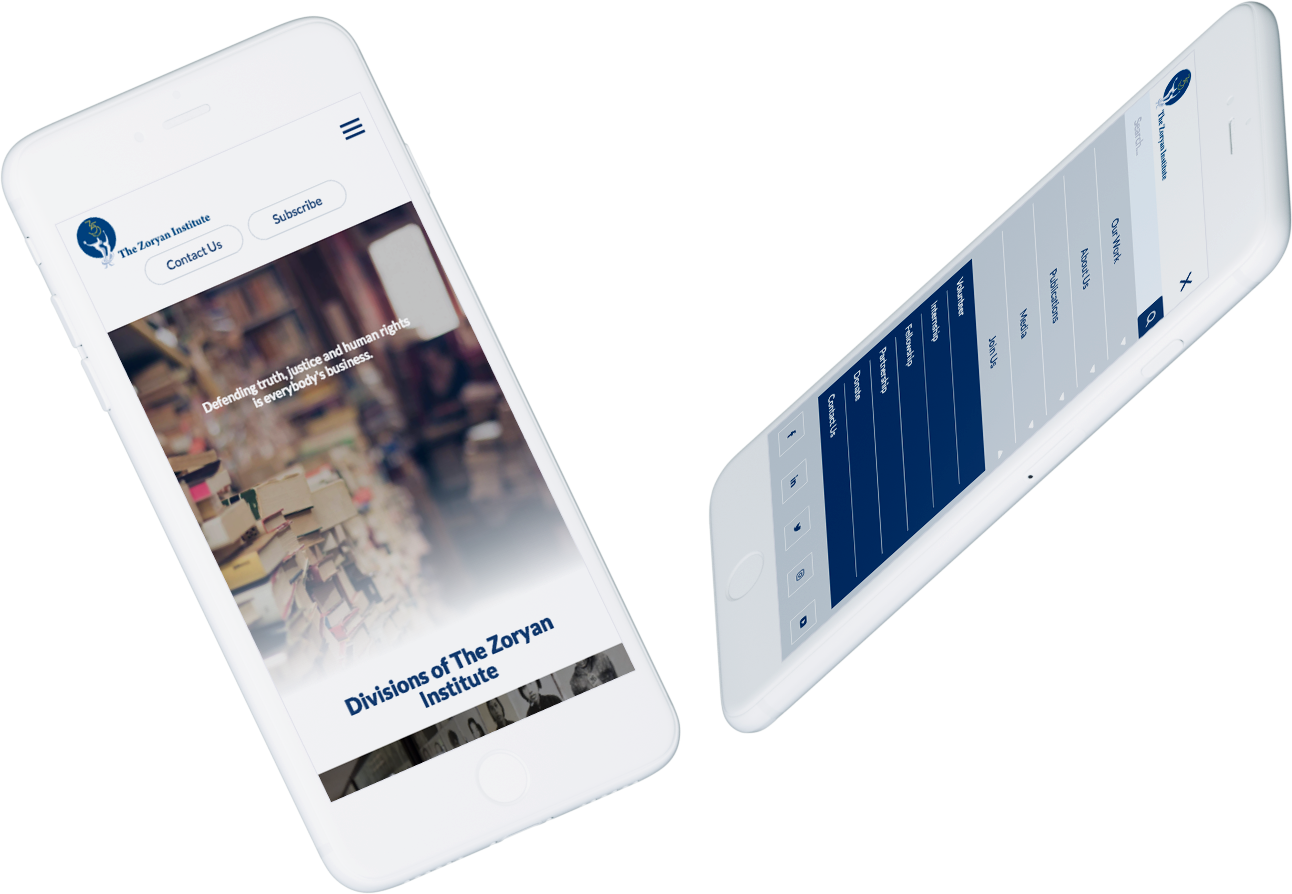 making it all work on mobile
Considering the rise of phone reading, the mobile experience of the website had to be fast and effortless. Our main goal in terms of mobile design and development was to create a version that would have a perfect user flow and smooth user experience.
the final result
What we have achieved is a website that is readable, mobile friendly and easy to navigate. The main mission of distributing the information to make it as accessible as possible has been completed!
View Live