about the project
TESTA Homeware is specialized in the production of high-quality homeware products and household appliances. It offers a full range of electronic appliances and homeware products with full-functionality and elegant designs.
the challenge
With TESTA Homeware we had two challenges. The first was to create a very navigable website to display the product catalog. The second and the main challenge was to design and develop database architecture with custom inner management system for TESTA users. The system is available with spacial user access only.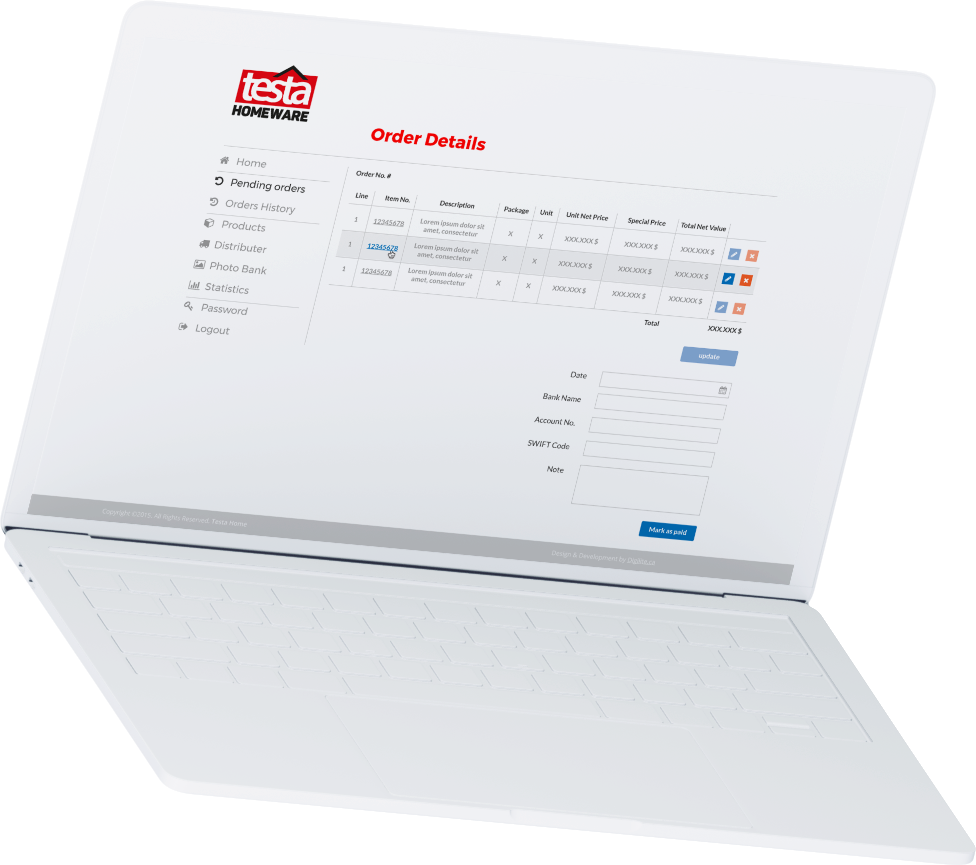 custom data architecture
With the custom data architecture we managed to create conditional stock management system that allows users to search, select and make wholesale purchases. The system has its custom reporting and invoicing tools.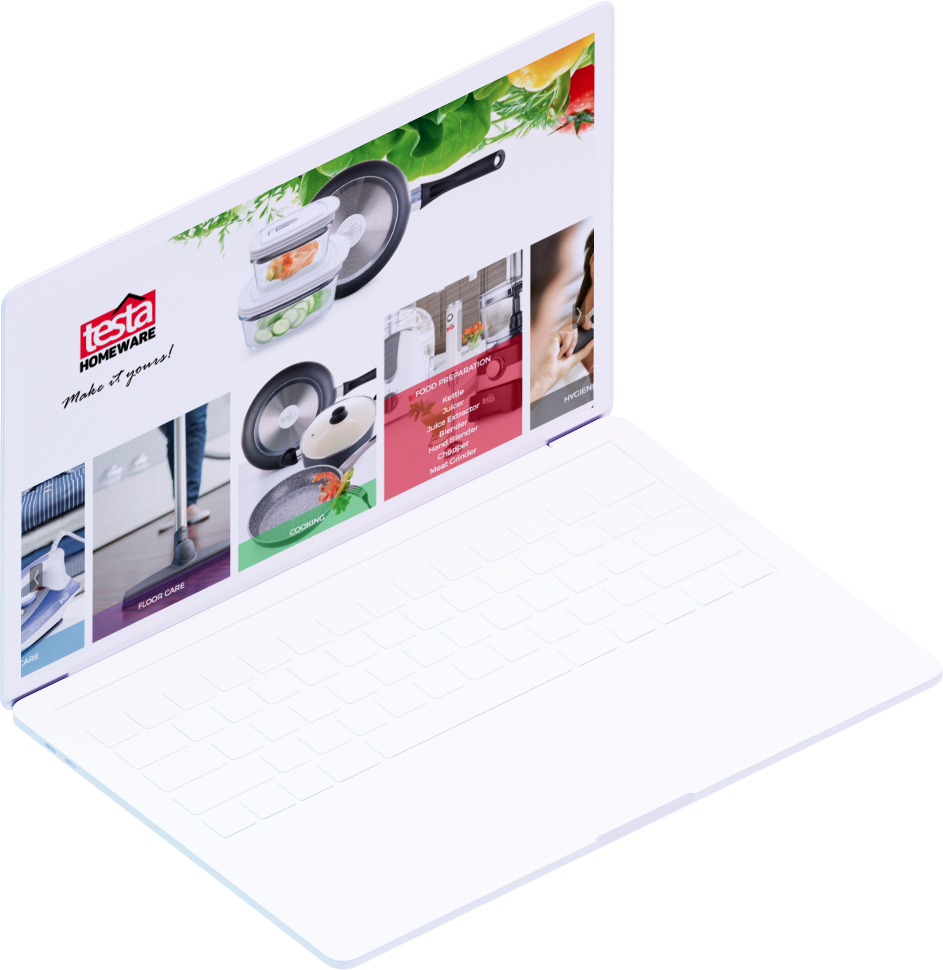 making it all work on mobile
Initially, the design of the website was created having mobile users in mind. The products at TESTA Homeware are easily searchable and the information is reachable from mobile devices.
the final result
As a result, we have a simple, crisp design with a user friendly interface for public access to product catalog and for special access to the custom eCommerce application.
View Live