about the project
Stereotronic is a multimedia production and content development firm based in Toronto, Canada, and Montevideo, Uruguay. The main services of the company are Creative Multimedia and Music production. The company is led by a group of subject-matter-experts with vast professional experience and educational backgrounds in creative idea development, design innovations, content development, multimedia, video and music production.
the challenge
The initial goal was to create a very modern design which transmits the company's style, values and distinguishing features. On the other hand, the website should have been technically equipped to reflect the whole range of capacities the company offers. In other words, both the design and the technical aspects of the website were elaborated thoroughly.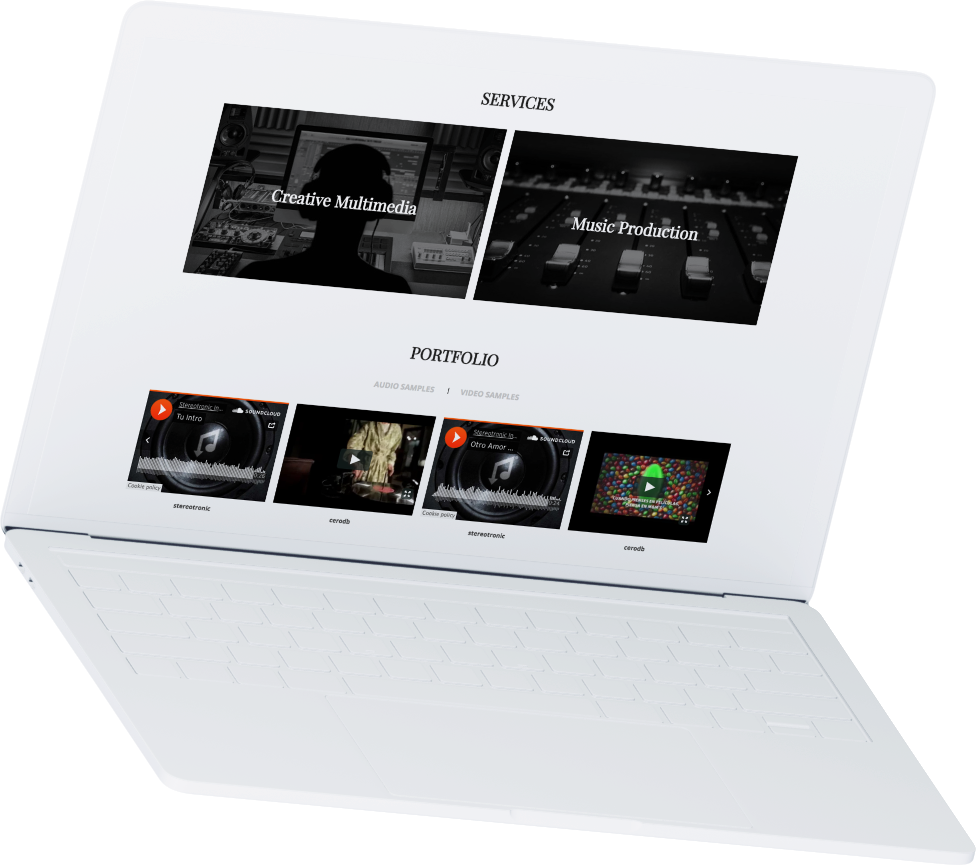 Dynamic Content
As the company can boast of having a huge portfolio to share, a dynamic content was made both for audio and video content. Thus visitors can access the content easily, listen to the audio and watch video materials.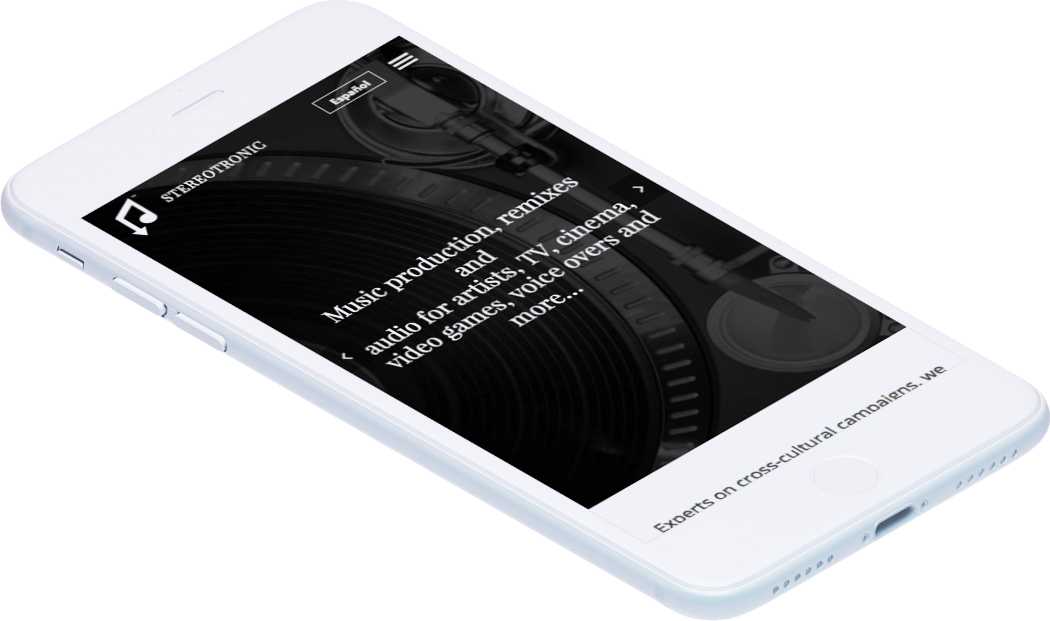 making it all work on mobile
The design of the website totally fits mobile interface. All the features that are available on the desktop device are also available on a mobile phone or a tablet.
the final result
What we have in the end is a very modern website with a well-structured dynamic content and responsive user interface.
View Live