about the project
is a project with a special philosophy which occupies a prospective niche on the Russian wine market. The company has a unique portfolio of Armenian and Russian wines. Moreover New Wine Company is actively involved in diverse activities such as lectures on the history of winemaking, tastings and gastronomic dinners etc.
the challenge
Our main purpose was to create a website with unique design and perfect structure. We made a catalogue which not only provides information of each brand, but also shows on a map in which stores or restaurants each bottle can be bought or tasted.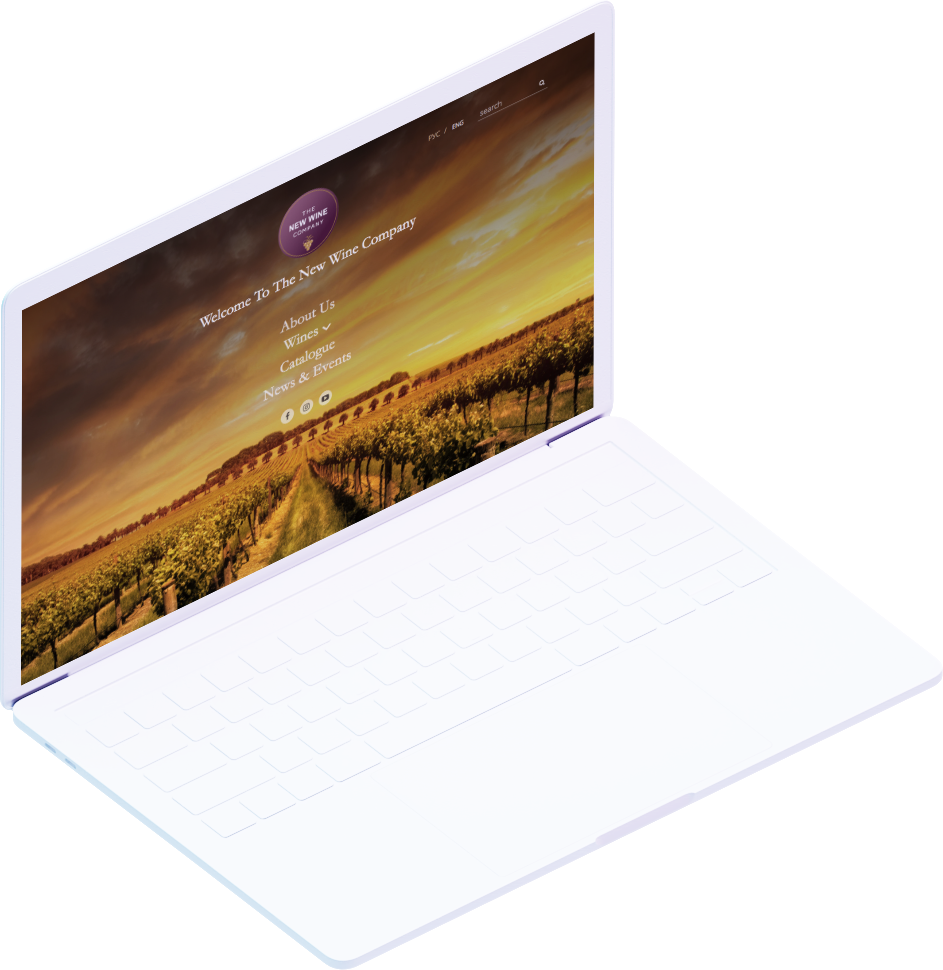 Social Integration and search
We inserted an advanced advertising system, so that each product can be easily shared on every social network or recommended to someone else. We have also inserted a search option which helps to find any brand or type of wine without browsing the catalogue.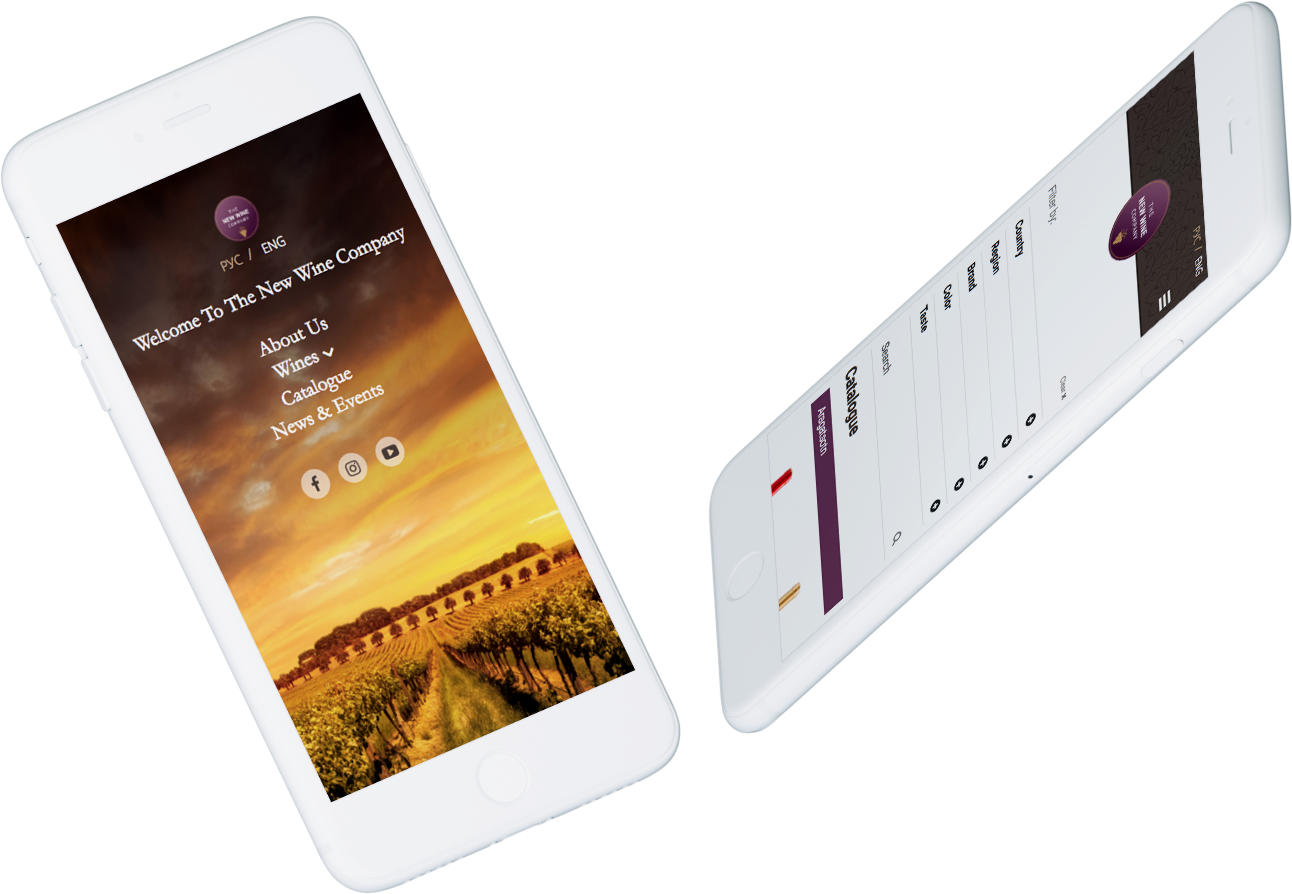 making it all work on mobile
As the majority of websites today, this very design is also fully customized to render well on various devices and offers the whole variety of options both on mobiles and tablets.
the final result
We achieved all our goals and now have a very informative, mobile friendly website with beautiful images of vineyards and well-structured catalogue of brands.
View Live