As all of you may know on September 9th, 2015 Apple announced the new iPad which is called iPad Pro. It's thin, it's big and it has more bells and whistles, but all we care as web designers and developers is the screen size.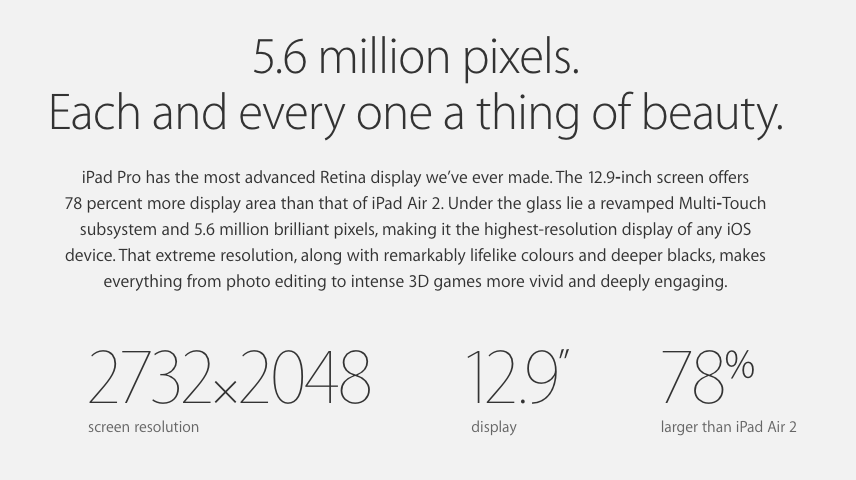 Here are some facts about the iPad Pro:
Retina Display
5.6 Million Pixels on the screen
12.9 inch Screen Size
4K video
Multi-touch subsystem
Screen Resolution 2732 pixels X 2048 pixels
Now that we know the screen resolution, let's see what we can do when it comes to web design. In the past few years we've been working with responsive design adapting to different screen sizes, shapes, orientations, etc. With the introduction of the iPad Pro things will change significantly as now the new screen resolution is much higher than the latest iPad Air 2. It is safe to say that we should start designing our future sites with the iPad Pro in mind and have either desktop version of a special iPad Pro version in our designs.